Self-Service
PeopleSoft HR Employee and Manager Self-Service is an intuitive, mobile device friendly interface that provides easy access for both employees and managers to their HR-related information and tasks.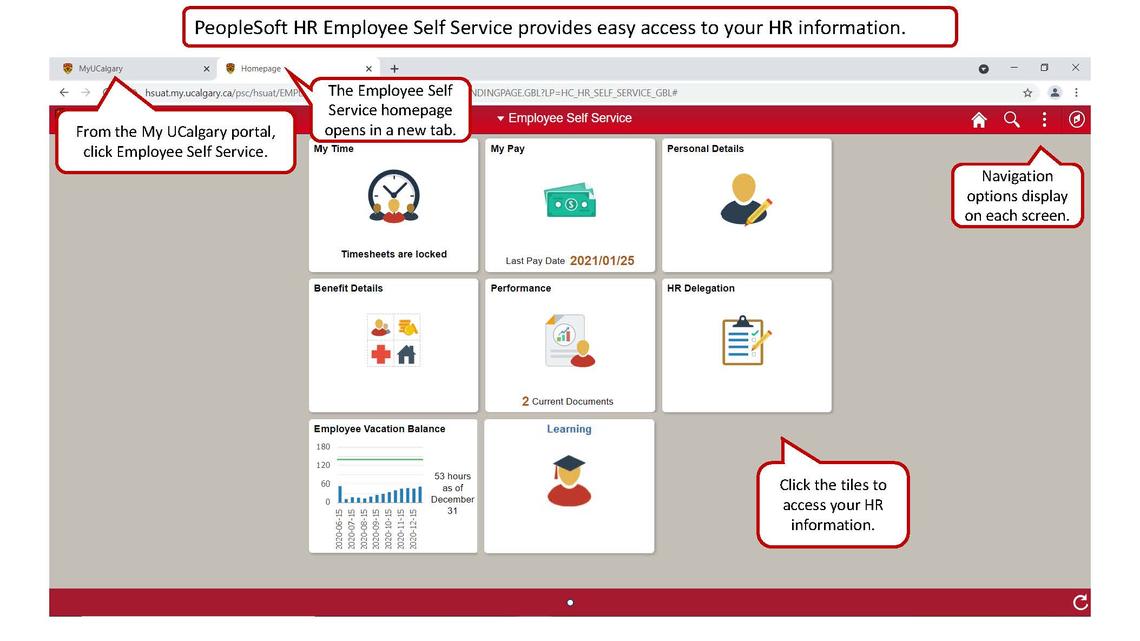 Employees can access time, vacation, and benefits information from one easy to navigate homepage.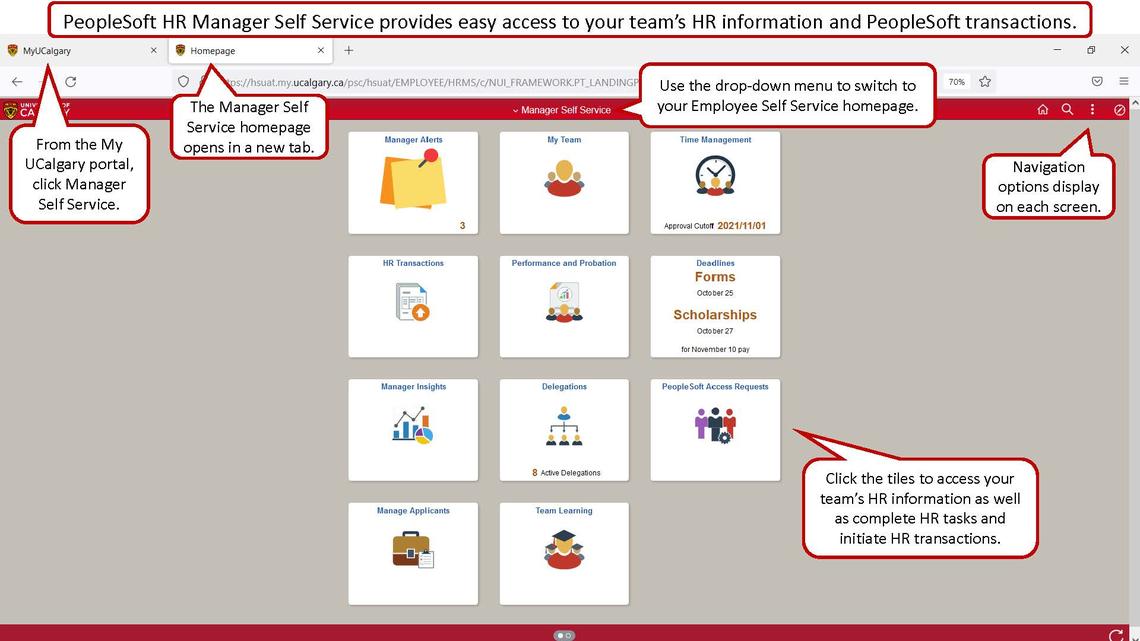 Managers can easily locate employee information and initiate people-related transactions. They can view their team's vacation liability, job classifications, compensation, and absence information The tool also highlights time sensitive activities , such as contract end dates and performance review due dates.
PeopleSoft HR Manager Insights
Manager Insights, accessible through the Manager Self Service homepage, is a valuable tool that provides managers with a graphical view of direct reports' vacation liability, 12 month rolling absences, compensating time off hours, and cost of additional hours in one view.
Enterprise Learning Management (ELM)