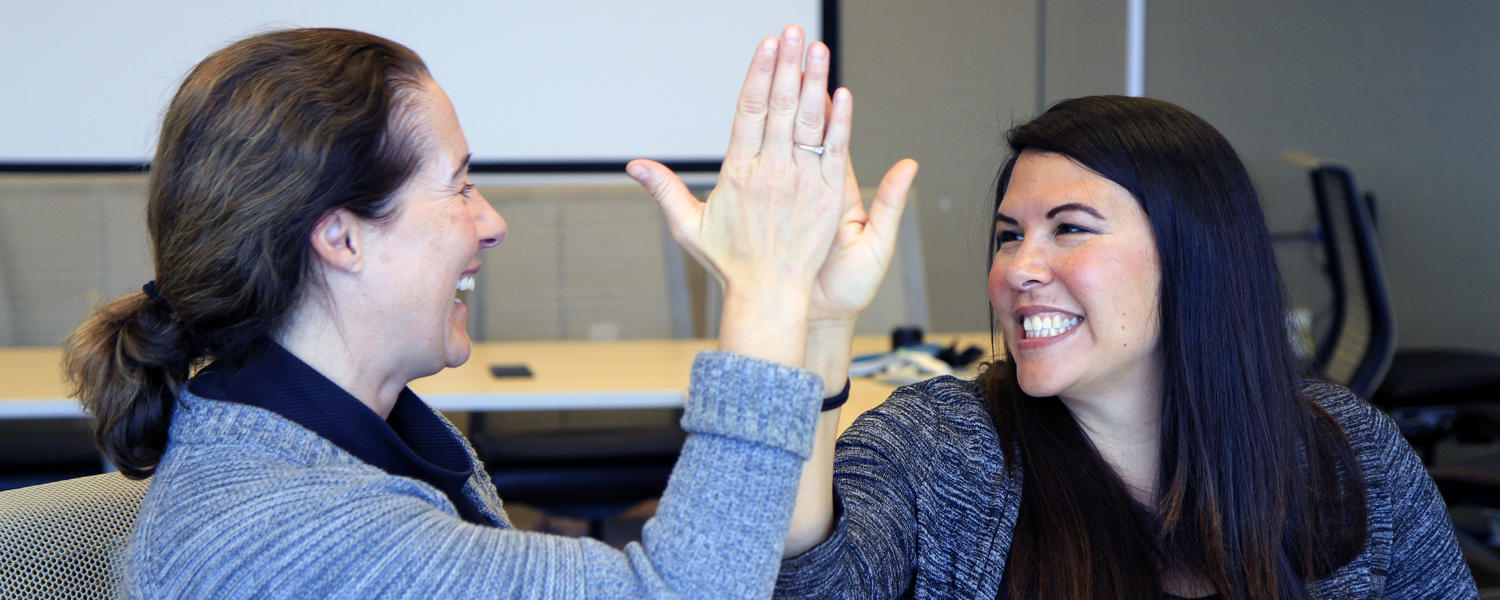 Recognition
You'll be surprised at the big things a little thanks can do.
There's nothing louder than the silence where "thanks" should be. So when you see great work happen, make some noise. Use your voice or let a personal eNote, Print Card or Certificate do the talking. Keep your comments short, sweet and specific. Focus on what they did and why it mattered. Make it a habit and you'll be surprised at the big things a little thanks can do.
Being recognized and recognizing others builds a supportive and positive workplace. It can be simple and fun and its impact is meaningful and lasting. People who feel recognized produce more and higher quality work.
Getting and receiving recognition feels good, but it's also proven to: 
build morale by sending the message that employees are valued 

create a sense of community 
increase employee motivation and engagement
motivate employees to stretch and strive
demonstrate and reinforce university values, strategies, and competencies.
UCalgary security staff's quick naloxone intervention saves stranger's life
William Ringland recognized for his bold actions with a Canadian Security Lifesaver Award ...