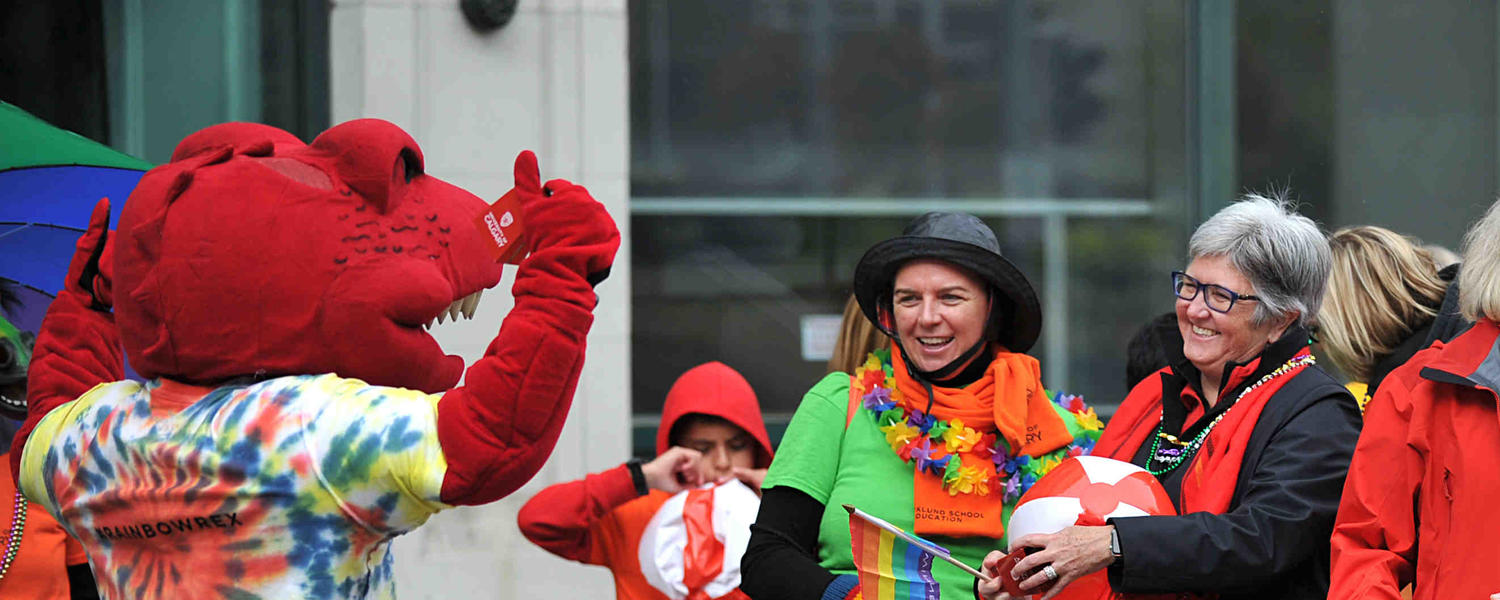 Campus Culture
The key to our success is an inclusive, curiosity-driven and respectful campus culture.
Culture is how organizations 'do things'
​​​​​​​What does campus culture mean to us?
It means collaborating across groups and embracing meaningful two-way communication that is honest and open. It also means overcoming structural, social and cultural barriers to create a safe, inclusive, healthy and respectful environment — one that values diversity and the dignity of every person. It means we work and learn in a sustainable manner, developing new skills, seeking balanced lifestyles, building our careers, taking initiative, and recognizing one another for our accomplishments.
We value a culture that encourages us to listen to one another, enriches our understanding of other perspectives and voices, inspires us to engage purposefully, and welcomes open dialogue and debate.
The University of Calgary demonstrates its commitment to building a culture of inclusivity, respect and inclusivity through various policies, programs, strategies and initiatives.