Employee & Family Assistance Plan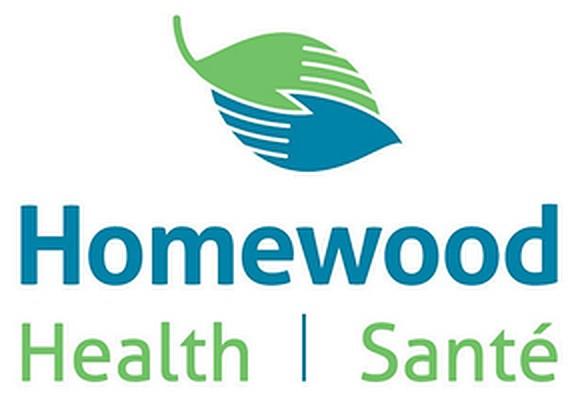 Homewood Health Employee and Family Assistance Plan (EFAP) is a confidential service available to employees and their dependents, at no cost, to help manage work and personal life. Homewood Health offers a variety of services, including counselling, financial and legal consultation, childcare and eldercare locator tools, and much more.
To learn more about the services available to University of Calgary employees or to book a presentation about Homewood Health or WellBeing and WorkLife for your team, contact Staff Wellness.
Homewood Health services are available 24 hours a day, 7 days a week.
Everyone can benefit from the services that Homewood Health has to offer. The EFAP is designed to help you tackle everyday life issues, help you achieve better life balance and prevent problems from becoming overwhelming. Services provided can support you through life stage transitions from marriage, birth of a child, parenting, family challenges, career changes, bereavement, or planning your retirement. They can also help you deal with depression, anxiety, fear, addictions, and provide immediate assistance in times of crisis.
Counselling Services
Face-to-face counselling, telephonic support, video counselling, online e-counselling
Online Resources
E-learning courses, health risk assessment, interactive tools, and a library of medical information and health/workplace articles
Life Smart – Lifestyle and Specialty Counselling and Coaching
Life Balance Solutions: childcare and parenting/new parent support, elder and family care, financial consultation, legal advisory, relationship solutions, stress solutions
Health Smart Coaching: smoking cessation, jumpstart your wellness and nutritional coaching
Career Smart Counselling: career planning/workplace issue counselling, pre-retirement planning, shift worker support
All of the services offered by Homewood Health are strictly confidential. Homewood Health goes to extraordinary lengths to protect all personal information and to ensure privacy. Call Homewood Health toll-free, 24 hours a day, 7 days a week to book appointments, or access immediate help:
Toll Free
English: 1.800.663.1142
French: 1.866.398.9505
TTY
1.888.384.1152  
International (call collect)
604.689.1717
Homewood Health Online
Go to homeweb.ca and create an individual login profile.
Chat function in Homeweb
After logging in, click on the "Need Help" icon in the bottom right corner of the screen, then select "Live Chat". Enter your name and email address into the fields and begin your confidential online session. Chat function is presently only available for initial intake only.
Wellness Services
In addition to counselling services, Homewood Health offers a variety of WellBeing service options including their smoking cessation, jumpstart your wellness and nutritional counselling services. Health Smart services are free to use for employees and their benefit-eligible dependents and are developed by Masters and PhD level clinicians.  
WorkLife Services
Your day does not start when you get to work, nor does it end when you leave. To help you manage, Homewood Health developed Life Smart Coaching and Career Smart Coaching services in addition to family supports to help you once your day is done. These work-life solutions can be used by any family members on your benefits plan.
Life Smart (formerly Plan Smart) services are delivered over the telephone and often include a personalized package of information and useful tools, such as tips sheets, articles and software programs that have been selected with the client's specific interests in mind. You can receive and utilize a combination of support services, including:
A full telephonic assessment of needs by a specialist
Advice, counselling and coaching from an expert in the field
Follow-up from a specialist
Customized searches to locate relevant resources just for you
Up-to-date and personalized information such as:

topical books
Homewood Health's thoroughly researched handbooks
helpful DVDs or software tools
current articles from trustworthy Internet sources
referrals to a particular online resource.
Life Smart — Lifestyle and Specialty Counselling Services include the following services:
New Parent Support
Provides individuals who have recently become, or are about to become, a new parent with a support process designed to empower them with knowledge and skills.
Package of information tailored to meet the specific needs of the parent
Online services

Access to research on personal and family care providers in Canada
Articles
Advice
Links helpful for the new parent
Childcare and Parenting
Provides support for parents who may be struggling with any number of parenting or family issues.
Specialists complete a full needs assessment to address concerns
May receive a personalized package of information
Online services

Access to research on personal and family care providers in Canada
Parenting articles
Parenting advice
Links helpful for the parent
Quality of care checklists
Eldercare and Family Care
Providing support for employees caring for aging parents or loved ones.
Specialists ensure an employee's unique family needs are taken into consideration when determining appropriate resources and solutions for their specific concern
Online services

Access to elder and family care providers in Canada
Quality of care checklists
Financial Coaching
Helping employees enjoy financial peace of mind.
One-on-one consultation with an expert over the phone
Financial coaches can help with a broad range of issues including:

financial goal setting and planning
creating a spending plan and strategies to stick with it
exploring debt resolution options
establishing or rebuilding credit
managing financial aspects of life transitions such as illness/disability, job loss and workforce transitions, separation and divorce, and retirement planning
Relationship Solutions
Providing support for employees who need to revitalize the connection in their relationship.
Includes: a self-help resources kit and up to three hours of consultation/coaching
Ideal for clients presenting with issues such as but not limited to:

spark is fading
conflicting priorities
conflict resolution
pre-martial/cohabitation preparation
desire for further growth as a couple
Legal Advisory
Providing sound advice and peace of mind on legal matters.
One-on-one advice/consultation with an expert over the phone
Referral can be made to an attorney, and client may qualify for a preferential savings of up to 25%
Consultation on a broad range of criminal and civil issues including:

adoption/guardianship
auto-related matters
bankruptcy
child custody
consumer complaints
divorce/Separation
landlord/tenant disputes
family law
repossessions
small claims court
traffic violations
wills and trusts
Stress Solution consists of one of three telephonic sessions:
Discussions surrounding psychoeducation
Information about the cognitive aspects of stress
Connections between thoughts and feelings
Sessions will encompass coaching on:

stress management
lifestyle
priority management
tools such as meditation and relaxation techniques

Employees will receive:

a letter of resources with information specific to their source or primary stress indication
a welcome booklet providing an overview of stress issues and stress management techniques
The Busy Family Childcare Resource Locator and Eldercare Resource Locator enables employees to conduct their own customized searches by keying in their specific requirements.
Child Care Resource Locator Tool
The Childcare Locator can search for daycares, homecare, respite care, child services and child care, schools, day camps, overnight camps, and residential facilities for children with special needs.
Eldercare Resource Locator Tool
The Eldercare Locator enables employees and family members to have access to national resources for older Canadians. This includes homecare assessments, long-term facilities, assistive care facilities, daycare facilities, and facilities geared towards the elderly with health needs or cultural preferences.
Career Coaching
Assisting employees in identifying and articulating skills, aptitudes, values, personality traits, and interests related to their career. Depending on the individual need, you can receive coaching on any of the following:
Problem solving and conflict resolution
Change and transition management
Time management
Stress management and work-life balance
Building cooperation with co-workers
Pre-Retirement Planning
Advance planning can help ensure a worry free retirement. A specialist will complete a comprehensive assessment of your psychological, emotional, and financial needs as you approach retirement.
Shift Worker Support
Helping make shift work easier and shift workers healthier.
If an employee is experiencing difficulties related to working shifts, our specialists may start by doing a full assessment.
They may refer the employee to one of our online resources, or if necessary, to an outside expert
Frequently Asked Questions