Finance Services
Finance Services assists leadership, management and budget owners to develop, implement and maintain sustainable operating budgets that enable the university to attain its short and long-term goals.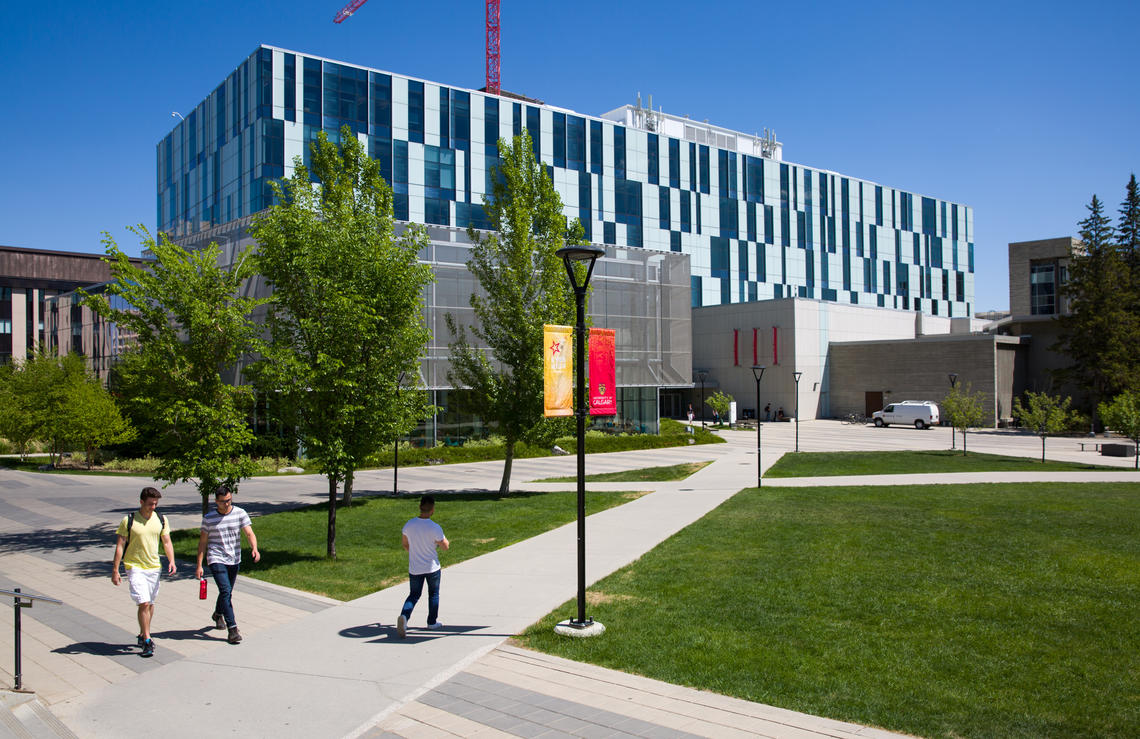 The budget cycle is a continuous process. It monitors the current year's budget and forecast in combination with planning and development of the next year's budget. Finance Services works in conjunction with faculties and business units to develop budgets for operating at a detailed level, while the other funds budgeting is done at a high level based on trending of historical information. Forecast years are two years out and are budgeted at a high level for the institution.
 
University Budget Timeline
Faculties provide their academic budgets based on the fiscal year of April 1 to March 31
Finance Partners lead the budget process in faculties and units, working in conjunction with budget owners and the SLT
In October, the majority of the work happens at the department and unit level (see budget process timeline)
Ongoing financial management occurs monthly with forecasting and variance analysis. This is also performed in conjunction with the Finance Partner.
Budgets must balance
Each year, the university outlines the financial assumptions (benefit rates, tuition growth, inflation rates, etc.) to be added to annual budgets
Adherence to budgeting  for Position Management (all active positions must have budget dollars)
Faculty plans should align with university priorities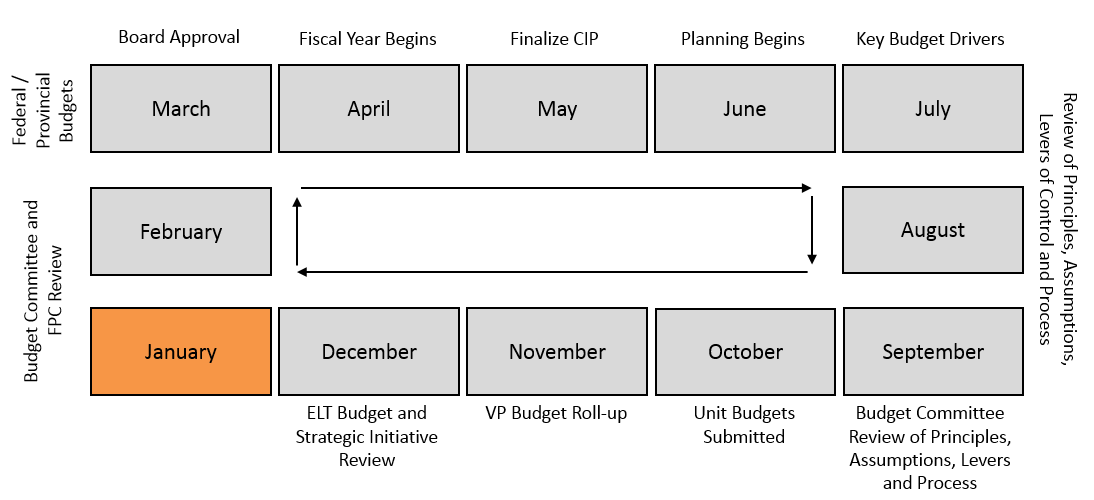 Budget Owner Responsibilities
Financial responsibilities of the budget owner:
Collaborate
Work collaboratively with Finance Partners and university officials in annual budget preparations.
Manage
Manage department financial affairs in accordance with the approved budgets.
Adjust
Make budget adjustments and reallocations in a manner best enabling faculties and units to attain short and long-range goals.
Comply
Ensure the department is in financial compliance with all university policies and procedures.
Forecasting and Variance Analysis
Through the timely monitoring and reporting on actuals and forecasts against budgets, the university ensures leaders are responsible for their budgets by creating an environment of transparency, fiscal responsibility and accountability.
Financial responsibilities of budget owners:
Review financial reports monthly to identify errors and omissions
Identify variances and anomalies requiring further investigation
Take corrective or follow up actions as required
Work together with Finance Partners to update monthly forecasts based on reasonable expectations of planned future activities
Work together with Finance Partners to prepare variance commentary on:

year-to-date actual results compared with the year-to-date budgets
forecasted year-end results compared with the annual budgets

Assess year-to-date and forecasted results against budgets, adjusting action plans accordingly to ensure targets are met
Financial Accountabilities
The regular review of management reports helps to identify errors, anomalies, omissions, potential compliance issues, and significant budget variances and anomalies that require further investigation. These financial reviews help minimize risk to the university by validating transactions are accurate and appropriate and faculties and units are on track to achieve their goals.
Regular reviews provide an important, timely check to ensure funding is:
Used appropriately to achieve objectives
If restricted for strategic purposes, funds are appropriately utilized
Transfers are consistent with university guidelines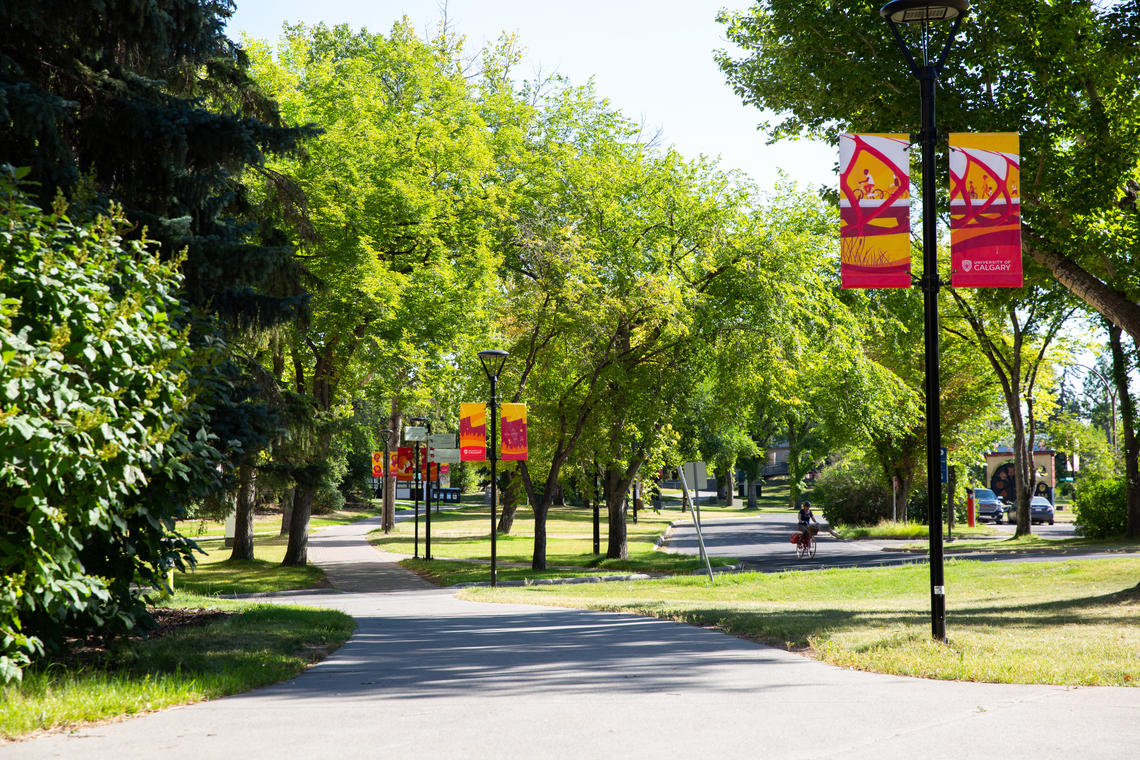 Financial responsibilities of budget owners:
Effectively and efficiently allocate financial resources
Give approvals to incur expenses under assigned departments
Prepare plans and budgets for assigned areas of responsibility in conjunction with Finance Partners
Prepare forecasts and variance commentary for assigned areas of responsibility in conjunction with Finance Partners
Complete monthly financial report reviews
Finance Services provides consultation and decision support to faculty and units by understanding the faculty's business, assessing needs, evaluating performance and identifying potential issues and future opportunities.
Finance Partners provide senior administrators and budget owners with sound financial information to help them made decisions and aligning budgets with the university's strategic and operating plans.