If you are in a leadership role in which you have individuals reporting to you, it is important to be aware of the mental health supports and consultative resources available on campus so that you can effectively guide your team following a critical incident. This information is a reference guide that can be used to reduce distress and help you direct individuals to the appropriate on and off-campus resources for consultation and support.
To support a psychologically safe workplace, leaders are encouraged to become familiar with this information and discuss it with their teams proactively.
This is the online version of Mental Health Support Following a Critical Incident. Download a copy of the documentation for your use.
Responding to a Critical Incident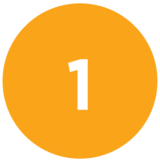 Get Help and Assess Effects
• Call 911 for life-threatening situations. Call Campus Security 24/7 at 403.220.5333 for all other
  situations.
• Campus Security will assist in identifying and addressing immediate safety concerns at the scene of
  the incident.
• Inform your leader that a critical incident has occurred and discuss immediate operational concerns
  and actions.
• Recognize the potential mental health impact on individuals (staff, faculty and/or students) who were
  directly or indirectly involved — consider the possible effects for each individual.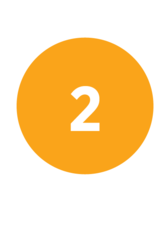 Communicate, Connect, and Identify Resources
• Check in with affected individuals before they leave work for the day. Listen and provide an
  opportunity for informal and voluntary discussion while respecting the confidentiality and privacy of
  those involved.
• Inform Staff Wellness about the situation as soon as possible and provide details about who could
  be impacted in relation to staffing group, faculty and/or student involvement. This will assist in
  allocating appropriate resources.
• In consultation with Staff Wellness, discuss potential impacts and the possible need for onsite or
  individual support services. Upon consultation with the Staff Wellness mental health consultant, you
  will be directed to appropriate onsite or offsite resources to share with individuals.
• Provide detailed information about the available and recommended resources listed in this
  document. Encourage individuals to access supports as soon after the incident as possible — 
  supports may also include peers, family members and/or personal coping strategies. The individual
  can choose to access resources as they feel appropriate.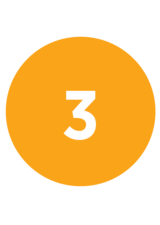 Follow Up
•  Every critical incident is unique and will present varying challenges and reactions.
   Staff Wellness and the Student Wellness Centre are available for consultation and follow-up support
   for staff, faculty and students.
• Talk openly and regularly with your team in the days and weeks following the incident and offer help
   to connect them with resources as needed.
•  Reflect on your own mental health and access support and/or resources available as needed.
TELUS Health Employee and Family Assistance Plan
Some of the most valuable resources available to employees who have experienced a critical incident are offered at no cost through TELUS Health's Employee and Family Assistance Plan (EFAP).
Employees and their dependents can use EFAP to access professional counselling services (face-to-face, telephone, video, or online). EFAP provides additional online services including online cognitive behavioural therapy, health risk assessments, e-learning courses, and an extensive health and wellness library with articles, videos, and podcasts.
TELUS Health Employee and Family Assistance (24/7)
1.866.424.0699
Distress Centre Calgary
403.266.4357