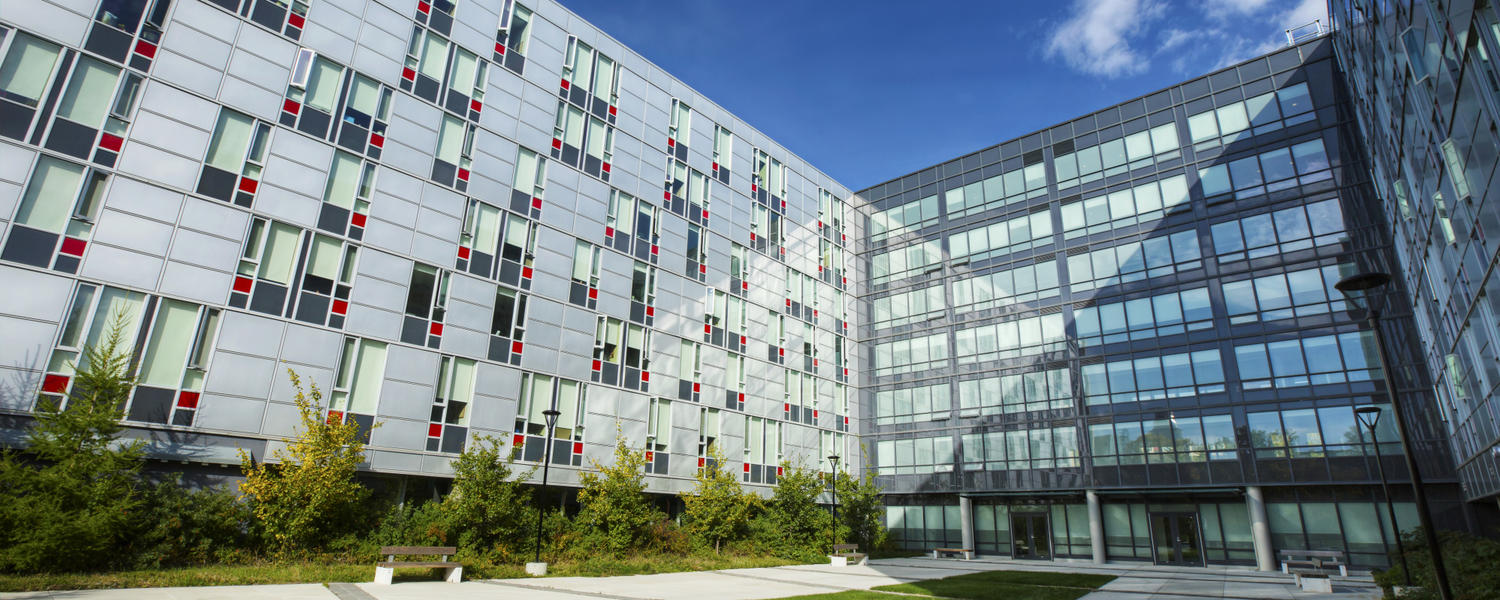 Yamnuska Hall houses first and second year residents.
Yamnuska Hall is a Leadership in Energy and Environmental Design (LEED) certified building. The building uses a third less energy than a conventional residence building. Heat is captured from outgoing exhaust air to warm incoming fresh air using heat recovery wheels. Every year the water efficient fixtures in the building help save enough water to fill six Olympic-size swimming pools. Indoor air quality was optimized through the selection of low-emitting materials. Living on campus with easy access to on-site secure bike storage and transit routes provides a great opportunity to reduce transportation emissions
First-year residents living in Yamnuska Hall are required to purchase either a 5-day or 7-day AYCTE Meal Plan. Second-year or higher residents living in the building are not required to purchase a meal plan, but may purchase an AYCTE Meal Plan or swipe plan if they wish.
Apartment is 608 square feet. Each bedroom is 133-136 square feet
Kitchenette for preparing light meals and snacks includes: refrigerator, microwave, sink, cupboard, kitchen table, and chairs
Private bedroom with bed, double xl mattress, dresser, bookcase, armoire, desk, and chair
Water, power, and heat included in room rates
Wireless internet
Games room
Fitness centre
Laundry room
Two lounges on every floor large enough to accommodate all students on the floor
Two fully-equipped event kitchens per floor
Two bedroom suite, kitchen
two-bedroom* not all bedrooms are the same
three-bedroom* not all bedrooms are the same