What is a Community Ambassador?
The Community Ambassador (CA) role is a live-in position. CAs influence the development of their residence communities by providing continuous support and acting as a positive resource for residence students. CAs make up the majority of the Residence Education Team (RET). As a CA, you can contribute to a team comprised of 8-14 CAs, who are supervised by a Residence Life Coordinator (RLC). The RET works to foster and promote an inclusive living environment for a diverse demographic of students. The CA role is an integral part of achieving this goal through the academic, social, personal, and interpersonal developmental opportunities that they help promote within the residence community.
Why Should I be a Community Ambassador?
Support students
Be a leader where you live
Design, develop, and implement events for your residence community
Interact with peers from across the country and around the world
Gain valuable experience independently and within a team setting
Gain experience valued by potential employers
Develop transferable skills like active listening, conflict resolution, crisis response, and more
"I became a CA because I wanted to create a meaningful impact in residence and foster an engaging and inclusive community. Being a CA has allowed me to build amazing relationships with residents and fellow CAs and grow as an individual."
Juan R.
Academic Community Ambassador – Kananaskis Hall
be a registered full-time student (undergraduate or graduate)
have a minimum GPA of 2.5
be highly committed to student development
be accountable and responsible.
What Will Be Expected of Me as a Community Ambassador?
Reporting to the Residence Life Coordinator, CAs perform a variety of tasks. CAs are expected to establish connections with the residents in their communities, and be reasonably available to them as needed throughout the term. CAs also perform regularly scheduled shifts that may fall on weekends and/or holidays. The CA job is quite unique. Some of the core responsibilities of the CA role include:
Attending a mandatory two weeks of training session (including weekends) in August, starting as early as August 12, 2024
Assist the greater RET during busy times of the year (move-in, move-out, and BSD)
Act as a positive role model on campus, in residence, and on social media
Abide by and adhere to all University of Calgary and Residence Services Policies
Complete all on-call shifts in residence on a rotational basis
Address violations of any university or residence policies
Plan and implement educational and social programs that encourage the development of residents
Provide information to residents concerning university and residence resources and policies
Be an active listener for residents experiencing academic and/or personal difficulties
Foster and promote an inclusive community within an assigned area as well as the greater residence community
Respond to emergencies and maintenance problems when on call
Other duties as assigned by their Residence Life Coordinator, Senior Community Ambassador, and/or the Manager, Residence Life
Question and Answer Series
Join us at our Information Sessions or Booth to learn more about the CA role and speak with current Community Ambassadors about the position. This is also an opportunity to receive clarification about the application form/process.
Information Session:
Thursday, Dec. 7, 2023 7 p.m., Crowsnest Hall Multipurpose Room
Thursday, Jan. 11, 2024 7 p.m., Virtual (Zoom)
Information Booth:
Tuesday Jan. 9, 2024 12 p.m. (MacEwan Hall/Dining Centre)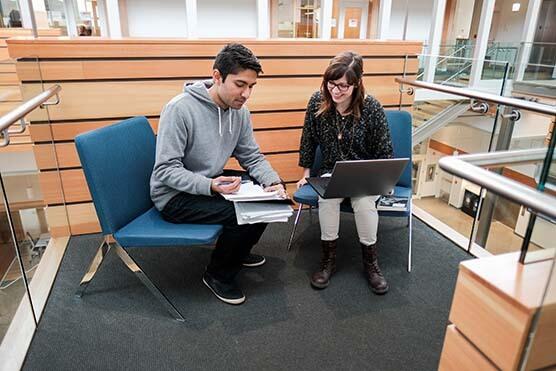 Applications for the 2024-2025 academic year are now open.