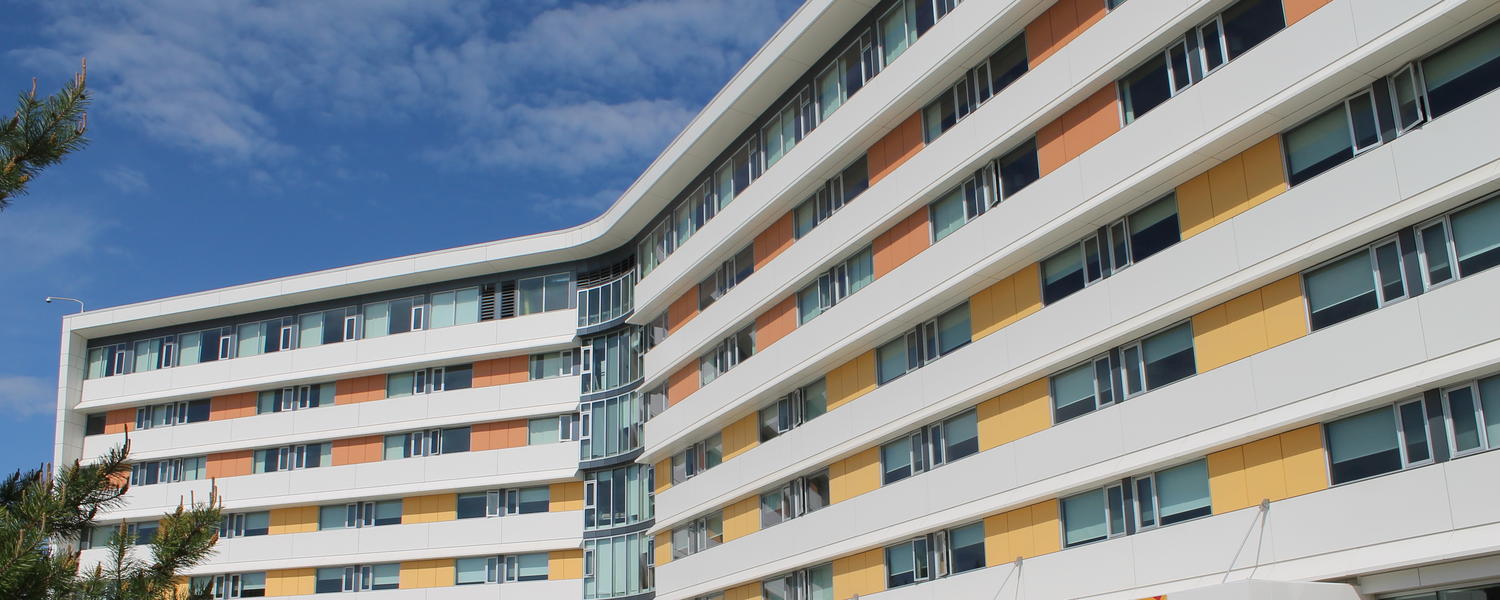 International House is located next to the Dining Centre.
All first-year residents are required to purchase either a 5 Day or 7 Day AYCTE meal plan.
This building is connected to the Dining Centre with direct entry into The Landing, providing easy access to the Residence Services office and the underground tunnel system, where students can go virtually anywhere on campus without going outside —perfect for winter!
A wide-range of activities and events are organized for residents, ranging from Virtual community building, mentoring, academic support programming and leadership opportunities will be available to all students.
Two Bedroom Suite
Features
Private bedroom with bed, double xl mattress, dresser, desk, chair
Kitchenette includes refrigerator, microwave, breakfast bar
Laundry in building
Internet included (Wi-Fi and LAN)
Utilities included (Water, power, and heat)
Housekeeping in all common areas provided
Service desk in building
Meal Plan options: 5 or 7 day AYCTE
Single Suite
Features:
Room with queen bed, mattress, duvet, three sheets, two pillows, two pillow cases
Dresser, desk, chair
Housekeeping and linen service once a month
Mini-fridge, microwave and TV
Laundry in building
Internet included (Wi-Fi and LAN)
Utilities included (Water, power, and heat)
Secure building
Housekeeping in all common areas
Must purchase a 5 or 7 day AYCTE meal plan