Deliveries
At the University of Calgary, Postal Services provides daily mail pick-up and delivery service to university faculties and departments, as well as Alberta Health Services Hospitals.
Please inform all correspondents that all incoming mail should be addressed with your name AND department. Any unknown mail is returned to sender. To ensure timely delivery, all items must have the following information:
Main Campus
ADDRESSEE'S NAME
DEPARTMENT NAME
BUILDING NAME AND ROOM NUMBER
UNIVERSITY OF CALGARY
2500 UNIVERSITY DRIVE N.W.
CALGARY, AB T2N 1N4
Foothills Campus
ADDRESSEE'S NAME
DEPARTMENT NAME
BUILDING NAME AND ROOM NUMBER
UNIVERSITY OF CALGARY
3330 HOSPITAL DRIVE NW
CALGARY, AB T2N 4N1
Please note: All cheques to the University of Calgary must be made payable to the University of Calgary and sent to the attention of Accounts Receivable.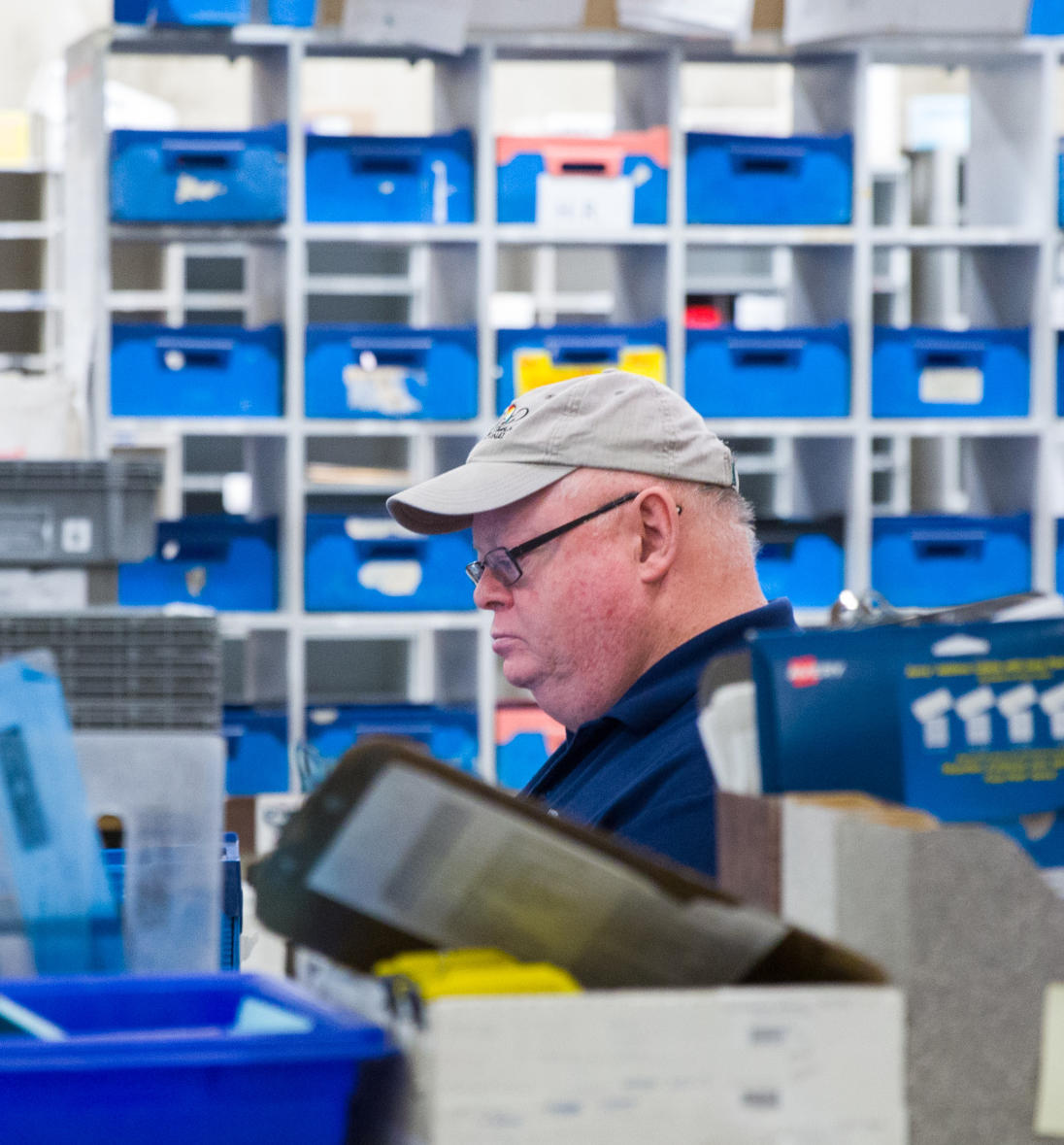 Please ensure campus mail is clearly labelled with name, department and building.
Large mailings (+500 pieces) addressed to individuals across campus need to be sorted by department, not alphabetically.
Departments are serviced daily on a scheduled basis, while items for inter-campus mail are delivered the following day.
Did you know?
Internal mail does not require a speed code sticker.
Distribution Services, Foothills Campus also exchanges mail on a daily basis with Alberta Health Services (AHS) via the Foothills Hospital mailroom. Once AHS has received the mail, they then deliver to the hospitals via their internal courier services. Please be advised that once delivery to AHS has occurred, Distribution Services is no longer responsible for lost or misplaced mail. Mail picked up from AHS, will be sorted and distributed across campus accordingly by Distribution Services.
Please separate all Canadian mail into one bundle, and US & International mail into a separate bundle.
Affix ONE Speed Code sticker to the top item of all outgoing Canadian mail for each account. (To obtain a Speed Code sticker, see About Distribution Services webpage.)
Do the same for US and International mail combined.
A Speed Code on more than one envelope is unnecessary as we scan only one per account.
Speed code stickers should be placed on the top left corner under your return address so as not to interfere with mail processing equipment.
Do not put binder clips in envelops for external mail. These damage our postage metering machines.
Cerlox binders are acceptable provided they are at the bottom of the envelope (opposite end from the envelope flap).
Do not use staples to seal packages or envelopes.
Special arrangements can be made for large mailings (in excess of 500 pieces), but please call Distribution Services with 24 hours advance notice.
Please seal all envelopes that are more that one centimetre thick.
Please notify UService in advance when your department will be closed to ensure the efficiency of daily mail delivery.
Envelopes with the seal on the short side of the envelope need to be labelled as shown to allow our mailing machines to both stamp and seal the envelope.
Distribution Services maintains a strict database of all accounts and speed code requests. To request new speed code stickers or replacement stickers please contact UService.
To obtain a Speed Code, you are required to provide the following information:
Current speed code number (if applicable)
my.ucalgary.ca portal equivalent
Your name, phone number and department
Do not attempt to create your own speed codes as they will not match our database.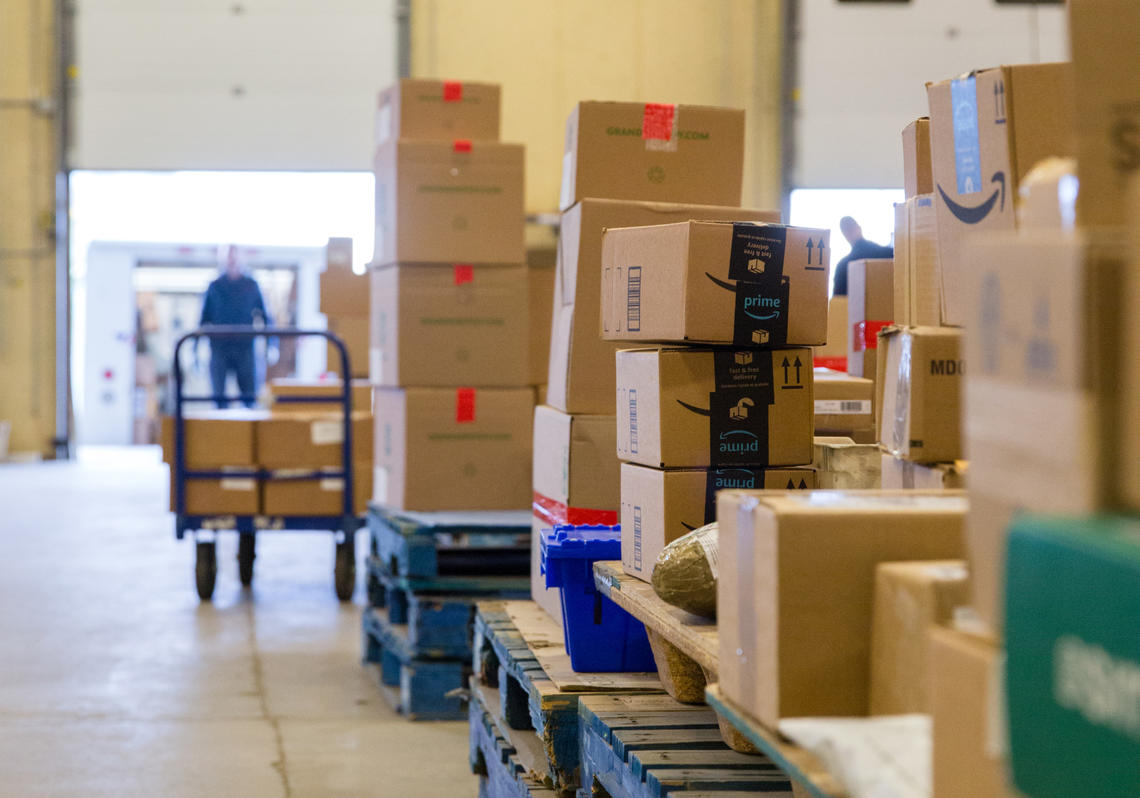 Business Reply Mail (BRM) Service
Business Reply Mail is a direct-response vehicle used by businesses, publishers, government departments, fundraisers and other organizations to seek responses from recipients within Canada (Domestic Business Reply Mail). For example, if you would like to send out a survey, using BRM you would only be charged for the returned responses.
 Please contact UService for more information.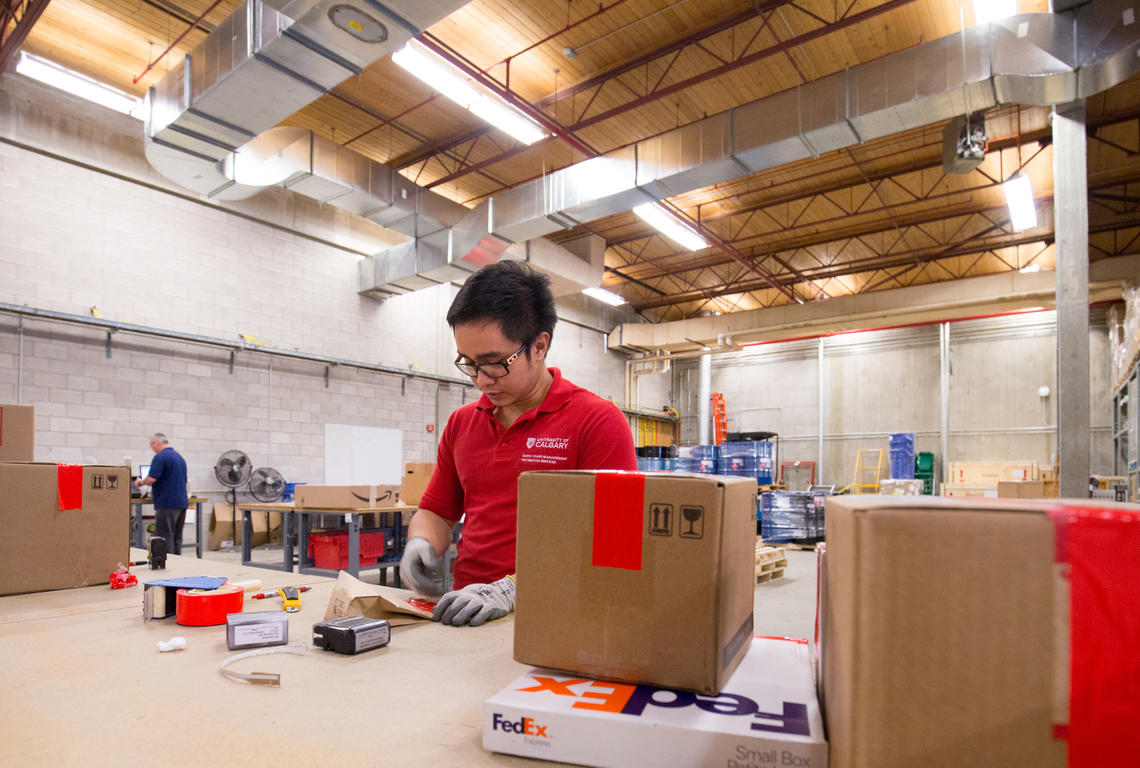 For more information about custom forms, reusable campus envelopes or large-volume pick-ups, contact UService.