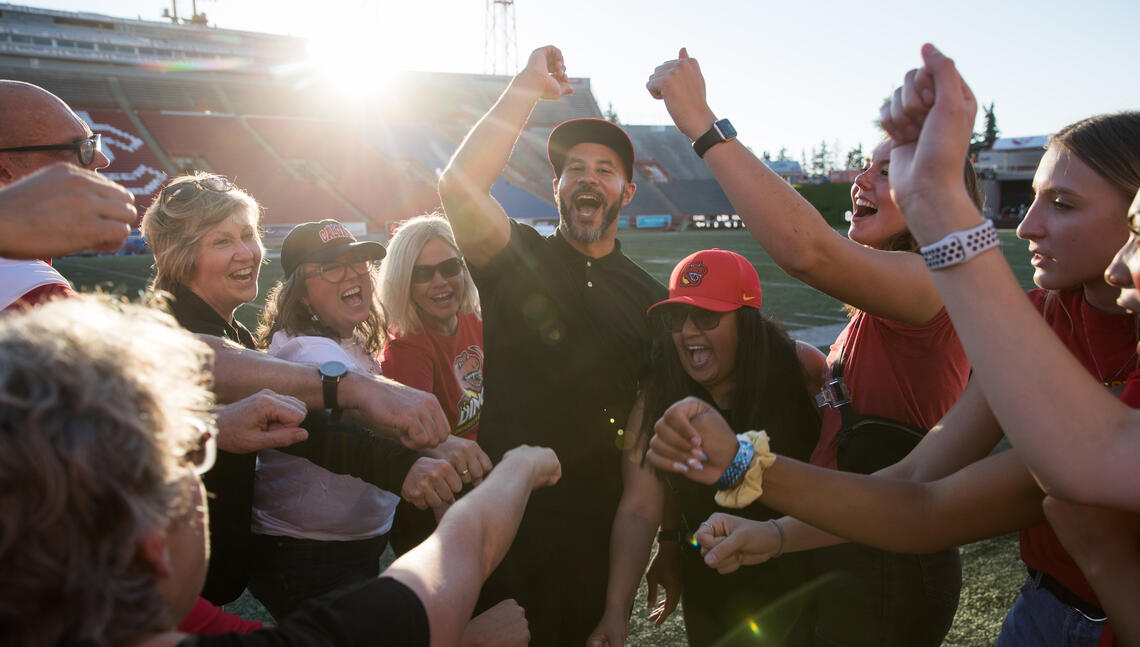 The University of Calgary's remarkable trajectory reflects audacious growth and entrepreneurial spirit. Our students, faculty, staff, and community have built a bold university in less than 60 years.
What is next? How do we look beyond tomorrow?
We face universal challenges. But we are confident we can achieve global impact while remaining true to our Calgary community and values.
Based on our unique approach to teaching and learning, research excellence, community partnership, and campus operations, this Strategic Plan and our foundational commitments together lay a mosaic for the future.
The plan articulates goals, purpose, values and strategic approaches for the university from 2023 through 2030.
Our strategies
These strategies will position the University of Calgary to leap ahead of tomorrow. They address both what we do and how we do it:
The Strategic Plan has been developed after analysis of strategy inputs, which are available for community review, and include:

Strategic plans at the University of Calgary are built from a combination of consultation and a review current plans, best practices and environmental conditions. The process is overseen by the Strategic Planning Oversight Committee, made up of representatives from groups across the University. A Working Group made up of academic experts and university staff assemble materials and manage the day-to-day process. The strategic plan must ultimately go through the university's governance processes and be approved by the General Faculties Council and Board of Governors.





Phase 4 - Governance approval
At this point a strategic plan proposal is released. Before any plan takes effect, it must have governance approval from the Board of Governors and General Faculties Council.