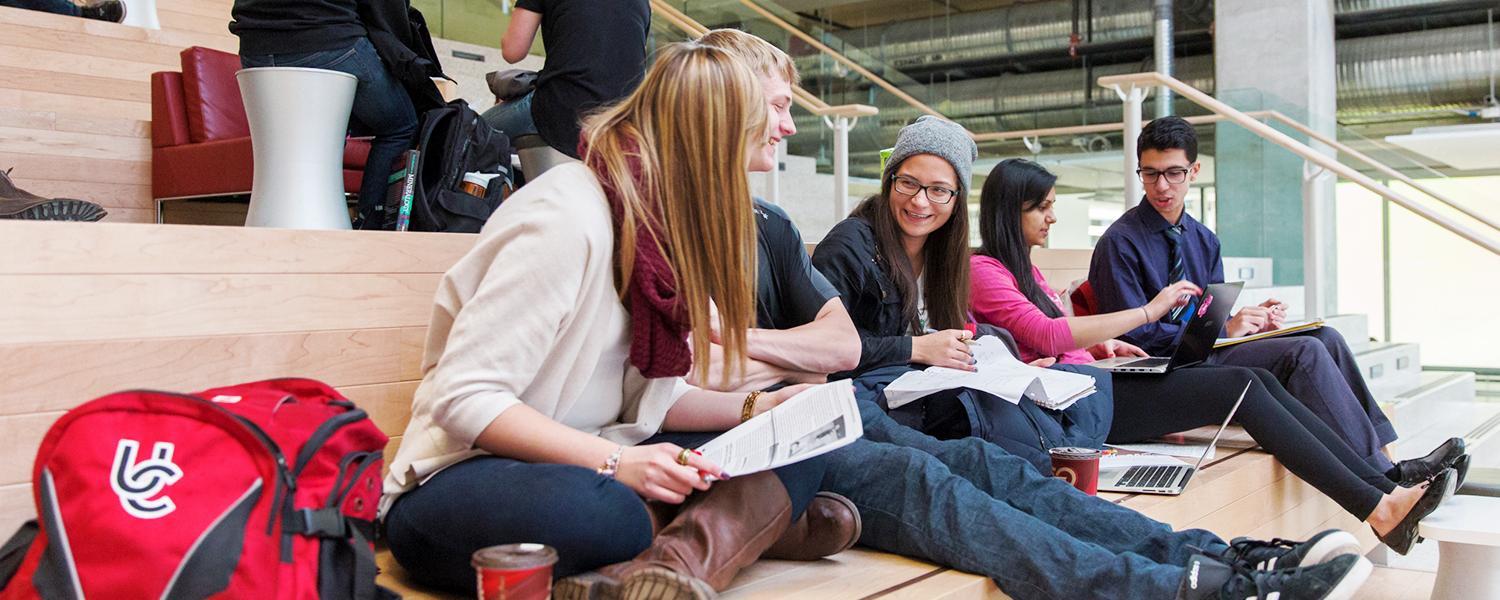 Teaching and learning
We cultivate teaching excellence by integrating research into how we teach and how students learn. 
Our academic priorities
Our intensive research environment gives us a major advantage – the new knowledge we create helps shape program content and gives students the opportunity for hands-on, experiential learning grounded in research.
Innovative learning spaces
We know that inspired learning happens when great teaching is delivered in innovative learning spaces. Here are some examples of spaces on our campuses that are designed to stimulate learning:
With an eye on the changing needs of the world around us, we create programs that combine student interest with our academic strengths and societal and economic needs. 
Dance-Kinesiology degree
The combined BA Dance/BKin degree is the first of its kind in Canada. The innovative program allows students to focus on the intersections of dance and science, preparing them for graduate work in a variety of fields. The combined degree is designed to educate a new generation of students who will be equipped to provide leadership and support for active living through dance to people of all ages and abilities.
Law and Society program
Law and Society is the study of how legal and social systems are interconnected, how people live, and how law is woven into communities. This program gives an understanding of what happens when legal innovations and institutions succeed, and what the outcomes are when they fail. 
Global Energy Executive MBA
The Global Energy Executive MBA program aims to transform the global energy industry by preparing the next generation of leaders for its complex and evolving challenges.
International Energy Lawyers program
This is a joint JD (Juris Doctor) program with the University of Houston Law Center that allows students to earn both Canadian and American law degrees in four years. Upon program completion, students are able to apply for admission to the bars in both Canada and the U.S. With skills and knowledge in energy law, students emerge highly employable across North America.
Sustainable Energy Development degree (SEDV)
A combined offering through the Haskayne School of Business, Schulich School of Engineering and  the Faculties of  Law and Environmental Design, SEDV is an unprecedented program designed for professionals and students who are seeking a broad-based and comprehensive education in sustainable energy.