Explore 50 years of Growth
Springboard to the Future
For half a century, we've created and grown a community of thinkers, leaders and drivers. Now, we're poised for another half-century of forward thinking and forward motion.
Diversity in Growth
With a little more than 4,000 full-time students in 1966 to an enrollment of more than 30,000 students in 2016, UCalgary has grown by leaps and bounds. Nowhere is that growth better reflected than in the faces of the campus population, which becomes more diverse and international with each passing year.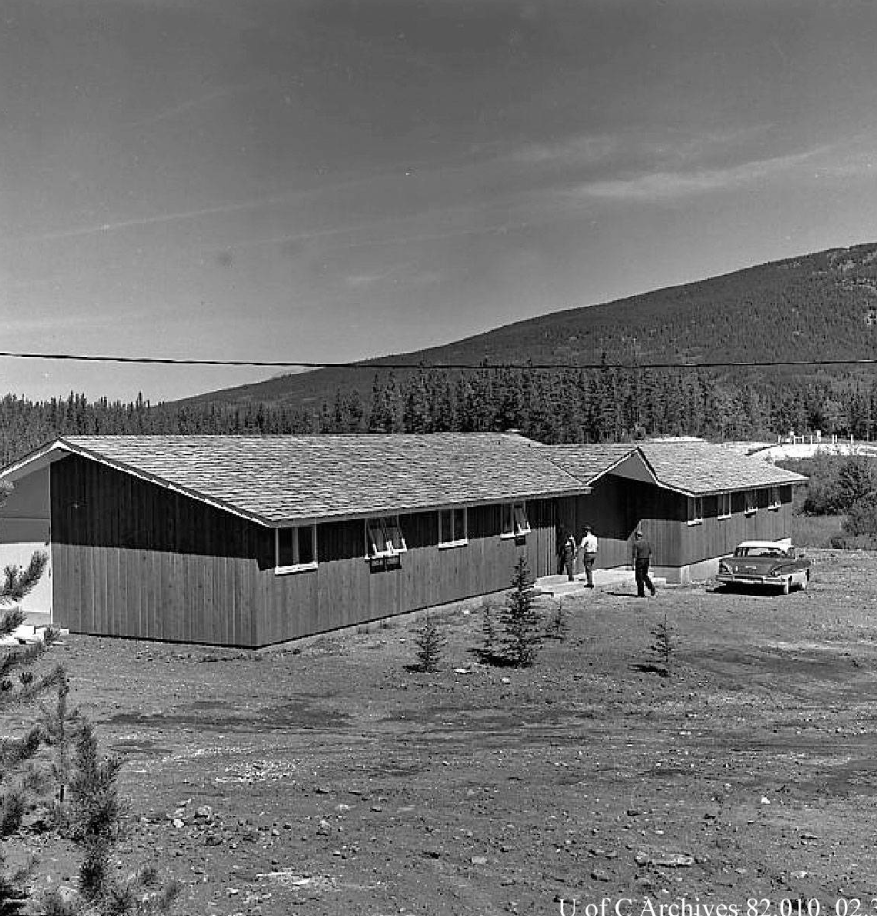 R.B. Miller Field Station established
"Early in May of 1950, Mac and I, in Gertrude II, laden with lumber, tools, and tents, set out for the location we had chosen late the previous fall. This was Gorge Creek…"
In his book, A Cool Curving World, Richard Birnie Miller, founder of the University of Calgary's R.B. Miller Station, describes the beginnings of a world-class ecological research institution during the spring of 1950.
Born in Weyburn, Sask., Miller graduated from the University of Toronto to become a permanent staff member at the University of Alberta. He called himself "a biologist who has chosen the out-of-doors as his principal laboratory." His pioneering trout research led to important realizations about the survival of hatchery-raised fish in streams and to the development of one of Canada's oldest field stations.
"We did select a stream and we did learn what happened to the hatchery fish; thus the Alberta Biological Station was born."
Operation of the R.B. Miller Station was originally shared by University of Alberta and University of Calgary until 1991 when it was fully transferred to UCalgary. Now it and the Barrier Lake Field Station in the Kananaskis Valley comprise the university's Kananasksis Field Stations.
No longer a tent and tarp campsite, the cozy cabins and trailer of today's R.B. Miller Station continues to be favoured by researchers for its isolated location and proximity to large animal populations. Over the past 50 years, many long-term studies have been done on trout, Columbian ground squirrels, Rocky Mountain bighorn sheep, pikas, songbirds and blue and ruffed grouse.
UNIVERSITY OF CALGARY BEGINNINGS
A Calgary branch of the University of Alberta takes up roots in a former Royal Canadian Air Force (RCAF) hut on the Provincial Institute of Technology and Art (PITA) campus.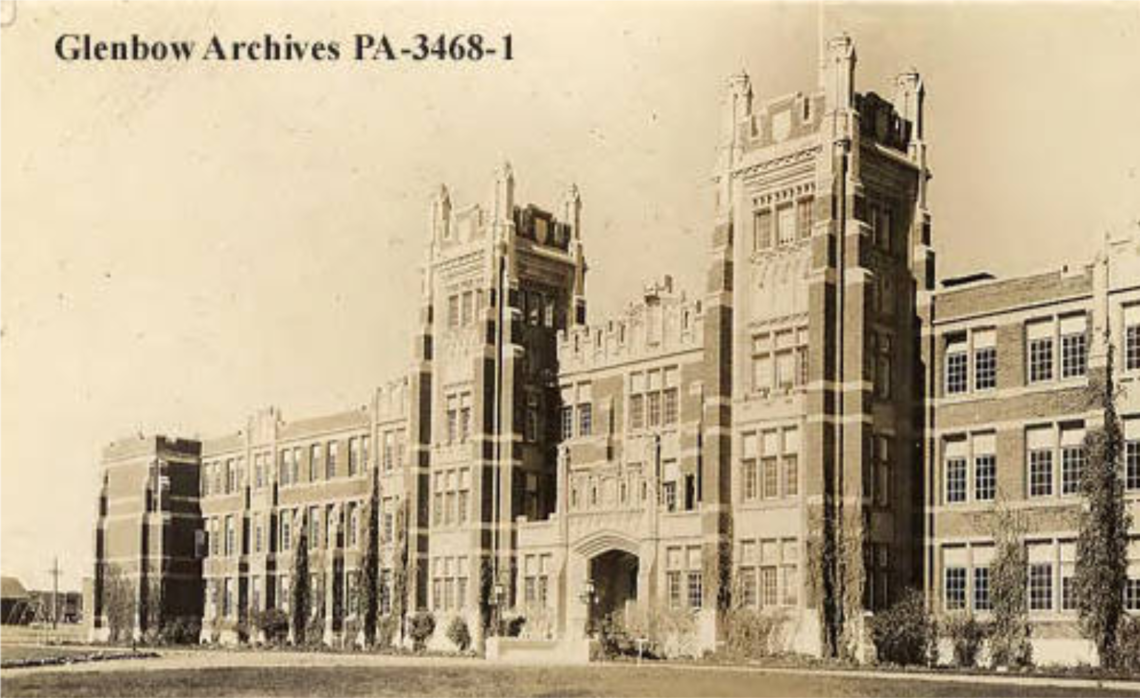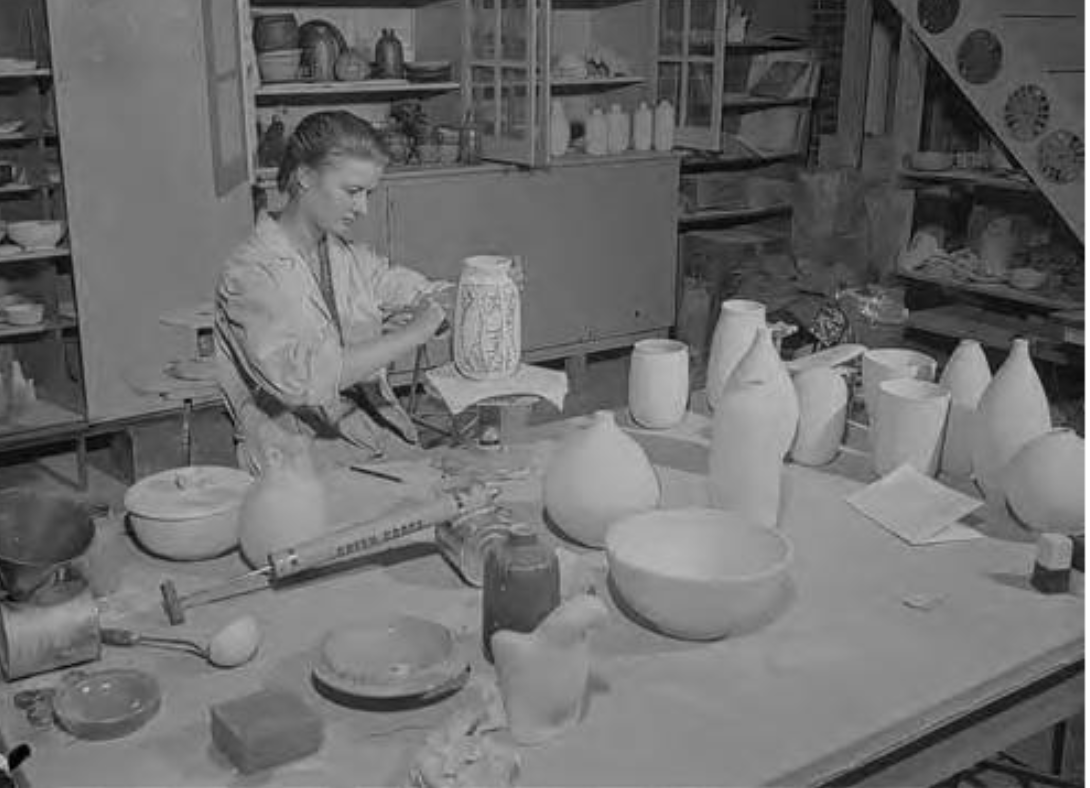 CITY COUNCIL PROVIDES CAMPUS SITE
The City of Calgary council approves a 99-year lease (with option to purchase) on a 348-acre site for the future University of Alberta at Calgary campus.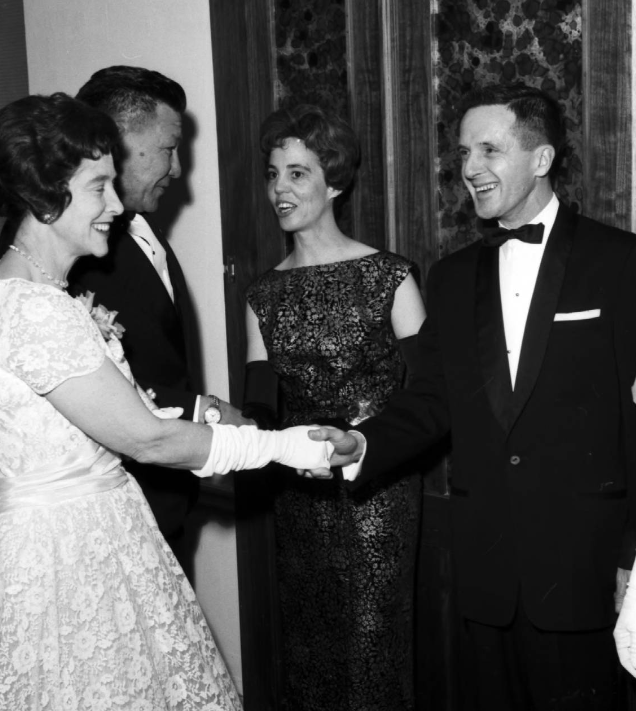 FACULTY WOMEN'S CLUB ESTABLISHED
The Faculty Women's Club was created out of the notion that friendship and community belonging are vital to a successful organization. Its final meeting was held in October 2017 with a celebration to commemorate the tireless and remarkable work of this group. 
CAMPUS GROUNDBREAKING CEREMONY
The groundbreaking ceremony for the new University campus was held on November 1. The Honourable Fred C. Colborne, provincial minister without portfolio, turned the first sod. Ceremony officials, their families and the media were transported to the site on buses provided by the City of Calgary.
FOUNDING OF THE GAUNTLET
Founding editor is Maurice Yacowar, BA'62 and recipient of the Alumni Association's second-ever Distinguished Alumni Award recipient in 1986. Yacowar went on to teach at the university in the Department of English in 1995. 
OFFICIAL OPENING OF BUILDINGS ON NEW CAMPUS
Alberta Chief Justice Clinton J. Ford presides over ribbon-cutting. Mayor Harry Hays participates in the ceremony.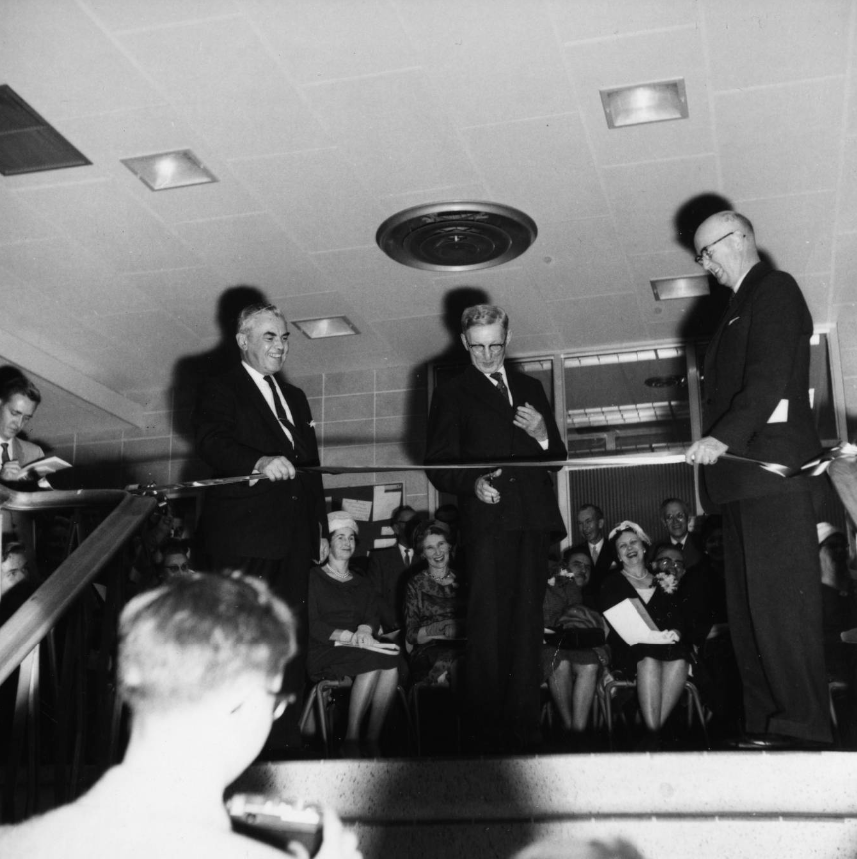 BANFF CONFERENCE ON CAMPUS DESIGN
The conference, called "The Design of the University of Alberta, Calgary", envisions the future growth and development of the budding institution. In its final session, delegates pass 14 resolutions which provide direction for action.
PHYSICAL EDUCATION BUILDING COMPLETE
New facility contains a swimming pool, diving tower and gymnasium. Lieutenant-Governor J. Percy Page officially opens the building in March of the following year. Arthur Arnold, deputy minister of public works, notes that "all the materials in the building were manufactured in the province."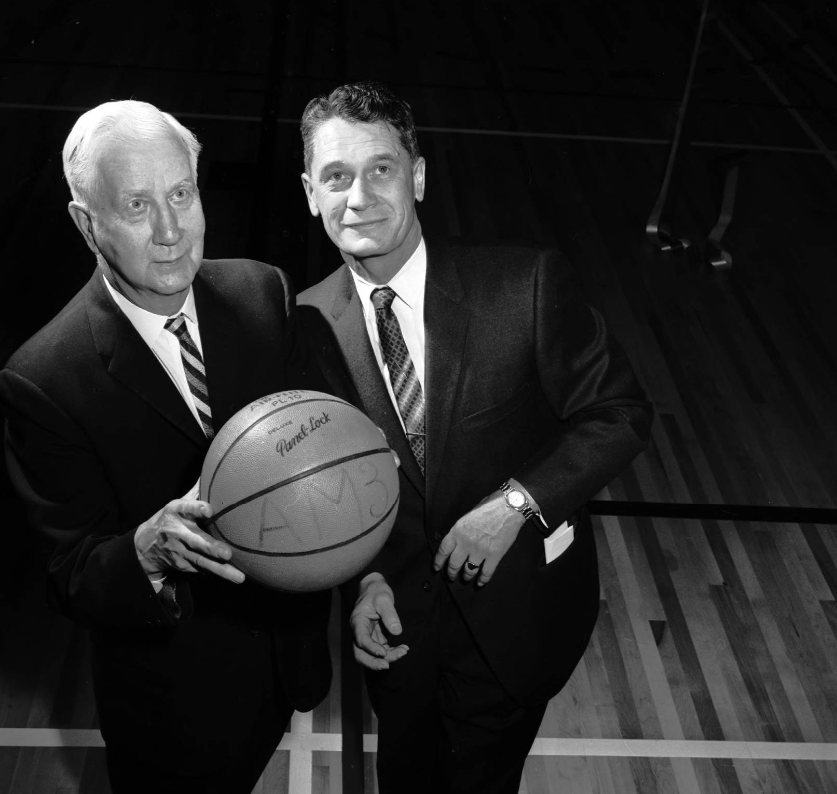 RESEARCH PARK DESIGNATED
80 acres north of campus set aside.
CAMPUS SECURITY ESTABLISHED
Led by Chief C.V. Teeple, the five members are responsible for establishing order and ensuring security on campus.

LIBRARY BUILDING OPENS
Later renamed the Library Block.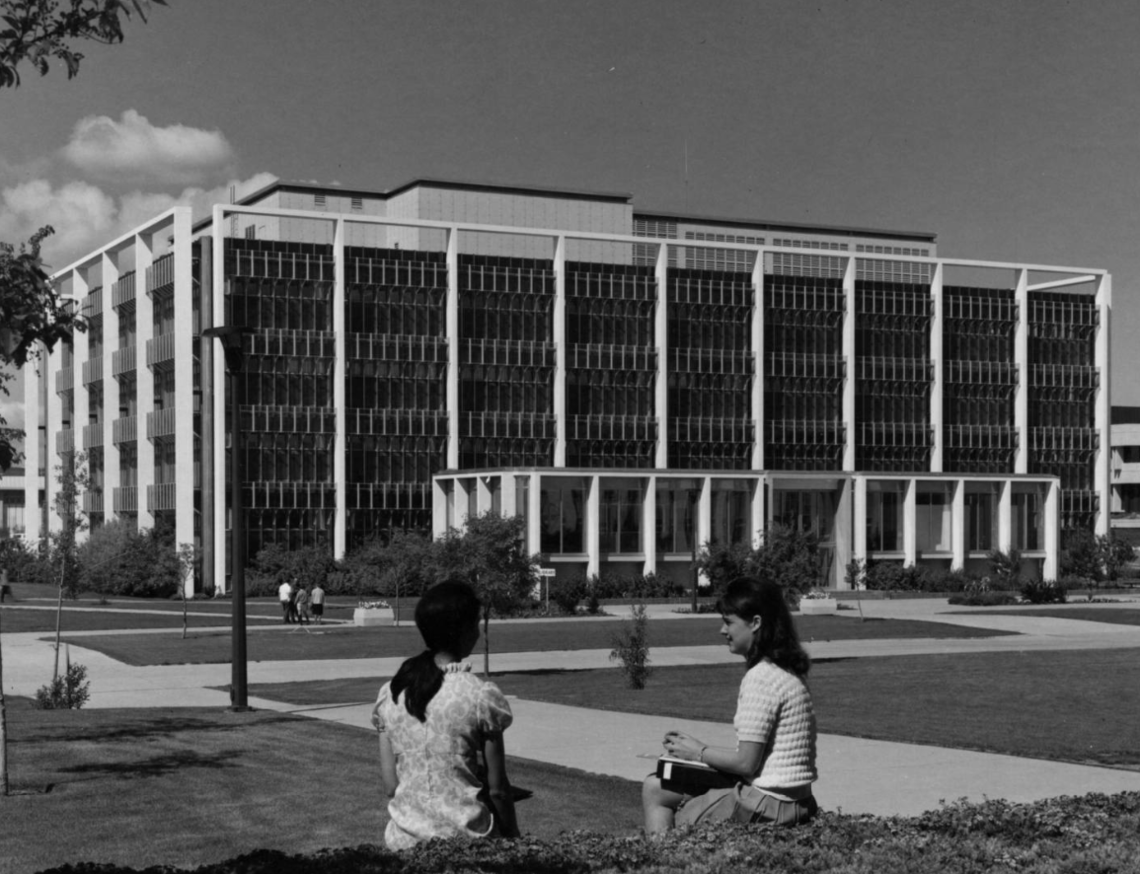 CONSTRUCTION BOOM (1965-69)
Kananaskis Hall and Rundle Hall residences, meteorological station, the Education, Science B, Social Sciences, Science III B, Mathematics and Computing buildings, Calgary Hall (blocks F and G), Engineering building (blocks C and D), central heating and cooling plant and Kananaskis field station are all completed.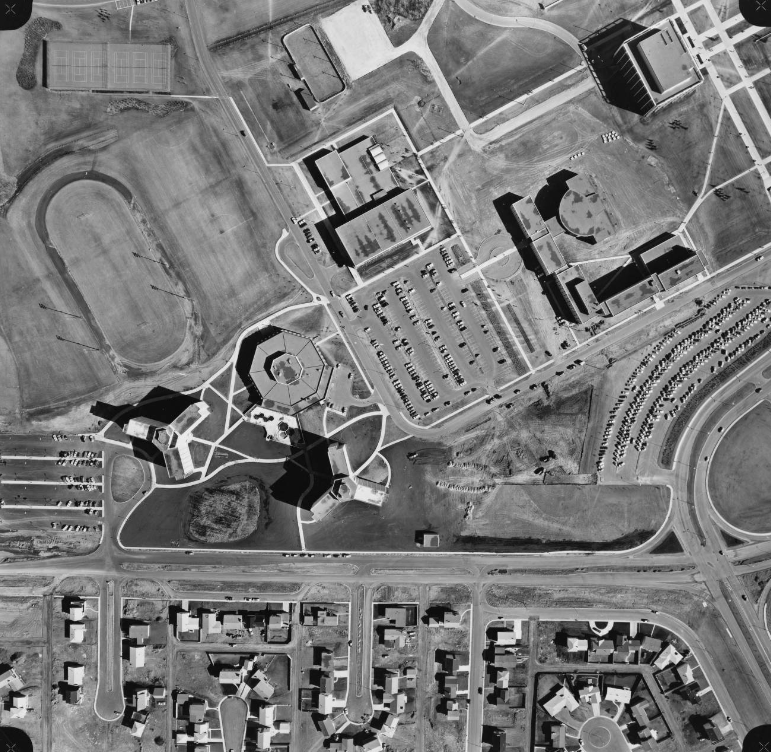 ARMSTRONG'S INAUGURAL ADDRESS 
President and Vice-Chancellor Herbert S. Armstrong's inaugural address given at convocation on April 16, 1966.
The university gained autonomy from the University of Alberta in April 1966 with little fanfare. A search through the archives turned up the inaugural address then President and Vice-Chancellor Herbert S. Armstrong gave at convocation on April 16, 1966. The speech itself is a great example of the type of oration and rhetoric of the day. Due to copyright restrictions, it cannot be published but below is a paraphrased version highlighting the key points.
Armstrong begins by stating that long-windedness is disastrous on such occasions, however, he duly gives the occasion the exhortation it deserves. Armstrong spends the majority of his speech talking about taking the broad view toward this new university. For example, he says, "One further matter concerning the broad view is to recall that there are various deliberative bodies within the university, each of which must be concerned for the well-being, not of itself alone, but of its university at large." He encourages the audience to look around: "Each of these bodies needs periodically to lift up its collective eyes and see itself in relation to others, recognizing the common purpose of it all." He continues by saying that when any such body fails to see its interconnectedness, the development of the university is then "less than optimum". 
Armstrong concludes his speech with a description of the Chinook, "the breath of warmth in the cold season." The Chinook is a promise of a better tomorrow.
UNIVERSITY THEATRE AND MUSIC WING OPEN
To mark the occasion, the Department of Fine Arts and Fine Arts hold a Fine Arts Festival. Lieutenant-Governor Grant MacEwan officiates.
PLANS TAKING SHAPE
Public Works Minister Fred Colborne predicts that after six years and $70 million invested in university construction to date, a further $250 million will be required to "round off the campus." Officials predict the student population to increase to 18,000 students by 1985.
UNIVERSITY THEATRE AND MUSIC WING OPEN
To mark the occasion, the Department of Fine Arts and Fine Arts hold a Fine Arts Festival. Lieutenant-Governor Grant MacEwan officiates.
PLANS TAKING SHAPE
Public Works Minister Fred Colborne predicts that after six years and $70 million invested in university construction to date, a further $250 million will be required to "round off the campus." Officials predict the student population to increase to 18,000 students by 1985.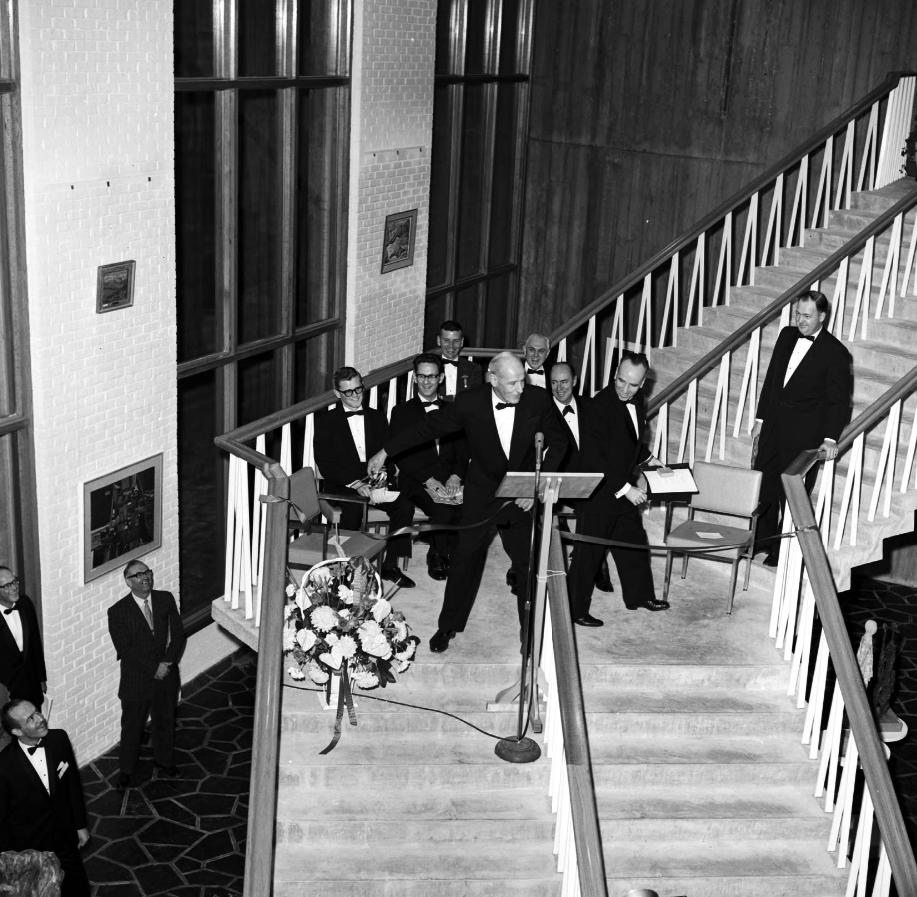 UNIVERSITY THEATRE AND MUSIC WING OPEN
To mark the occasion, the Department of Fine Arts and Fine Arts hold a Fine Arts Festival. Lieutenant-Governor Grant MacEwan officiates.
PLANS TAKING SHAPE
Public Works Minister Fred Colborne predicts that after six years and $70 million invested in university construction to date, a further $250 million will be required to "round off the campus." Officials predict the student population to increase to 18,000 students by 1985.
LIBRARY EXTENSION BEGINS
Originally planned in three stages, the Library Tower's first phase featured seven stories and a two-storey link to the Library Block. Two other stages with additions of another six and seven storeys were planned. The first phase opened in 1973. The upper floors were completed in 1974.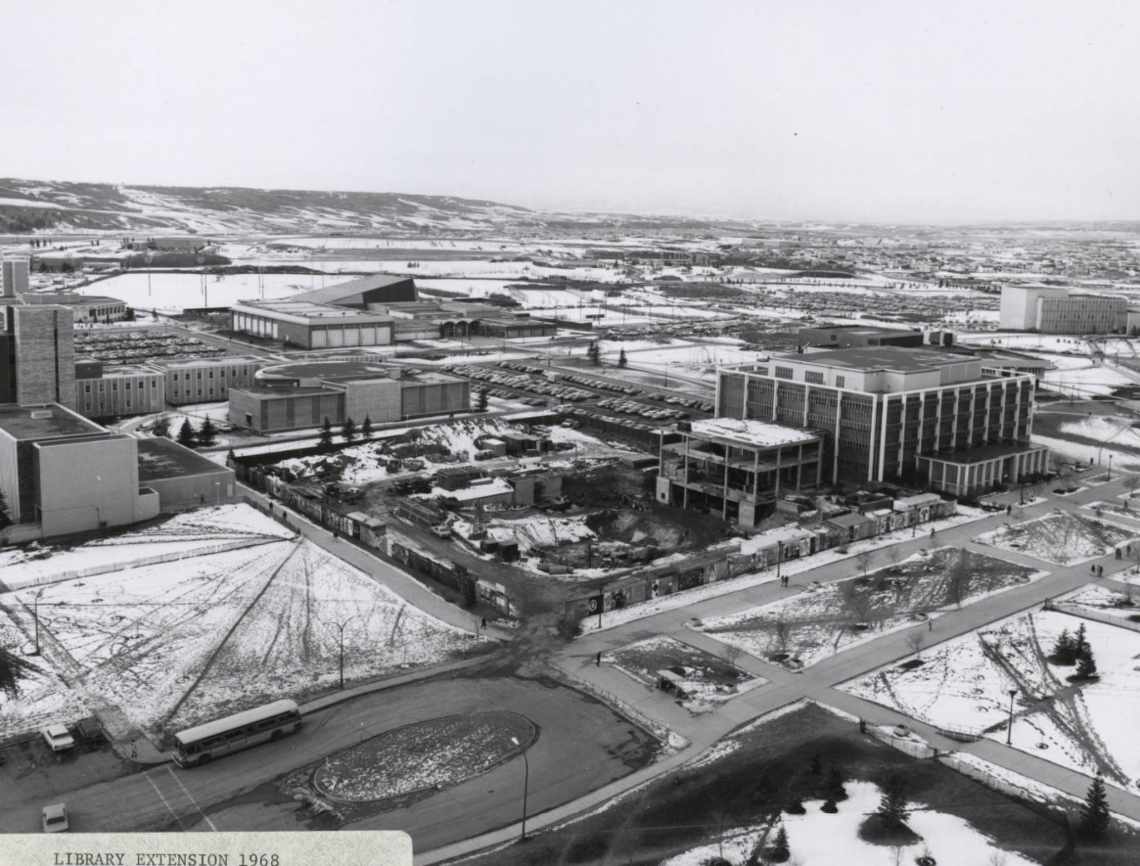 LIVING CONTRIBUTIONS RECEIVED
"I think I shall never see a poem as lovely as a tree."
These lines of the famous poem, "Trees" by Joyce Kilmer come to mind as one views the new campus landscape at the University of Calgary. 
Thanks to donations from several hundred Calgarians, the campus has become a more beautiful and restful place. Trees of all varieties – poplar, spruce, elm, birch and evergreen, which previously graced backyards, estates or nurseries in Calgary have been carefully transplanted to The U of C grounds. 
In the last six years, many thousands of trees have been planted on the campus and Mr. Retzer says that if they all survive, the University will be one of the more heavily wooded areas in the city. 
Many trees are growing in the campus nursery as well, which is located on 40 acres in the northwest corner of the campus. In addition, all the flowers growing on the campus are seeded in the University greenhouses, and cared for by members of the Grounds Department staff.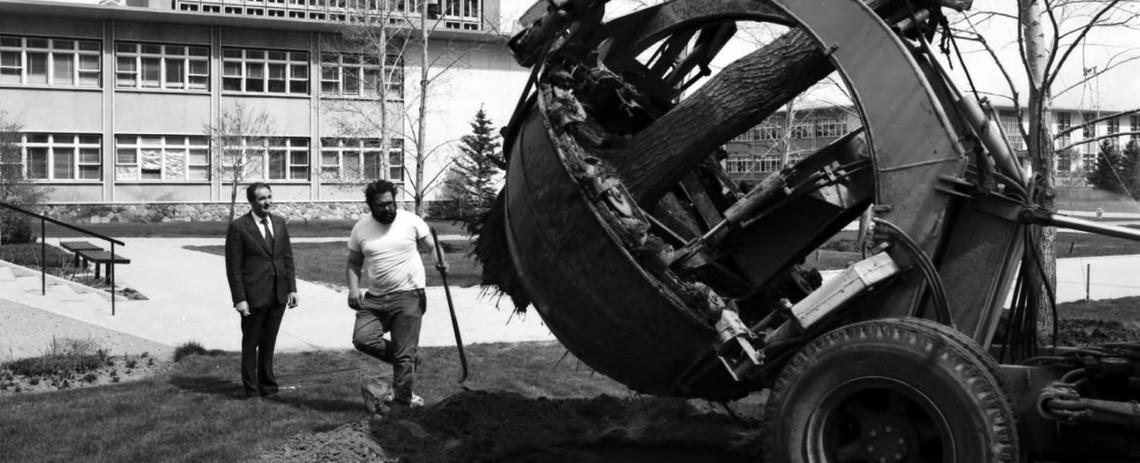 MORE SCIENCES BUILDINGS OPEN
Biological Sciences, Earth Sciences and Mathematical Sciences buildings officially opened. Ceremonies coincide with convocation.
HEALTH SCIENCES CENTRE OPENS
Premier Peter Lougheed presides. The first class of MDs graduates simultaneously. Dean Cochrane calls it "a very proud day for us all."
"PRAIRIE CHICKEN" UNVEILED
Artist George Norris wins 1973 competition to design an artwork for the Swann Mall. Installed in September 1975, the 4.5-ton, 18-foot aluminum sculpture becomes known as "The Prairie Chicken."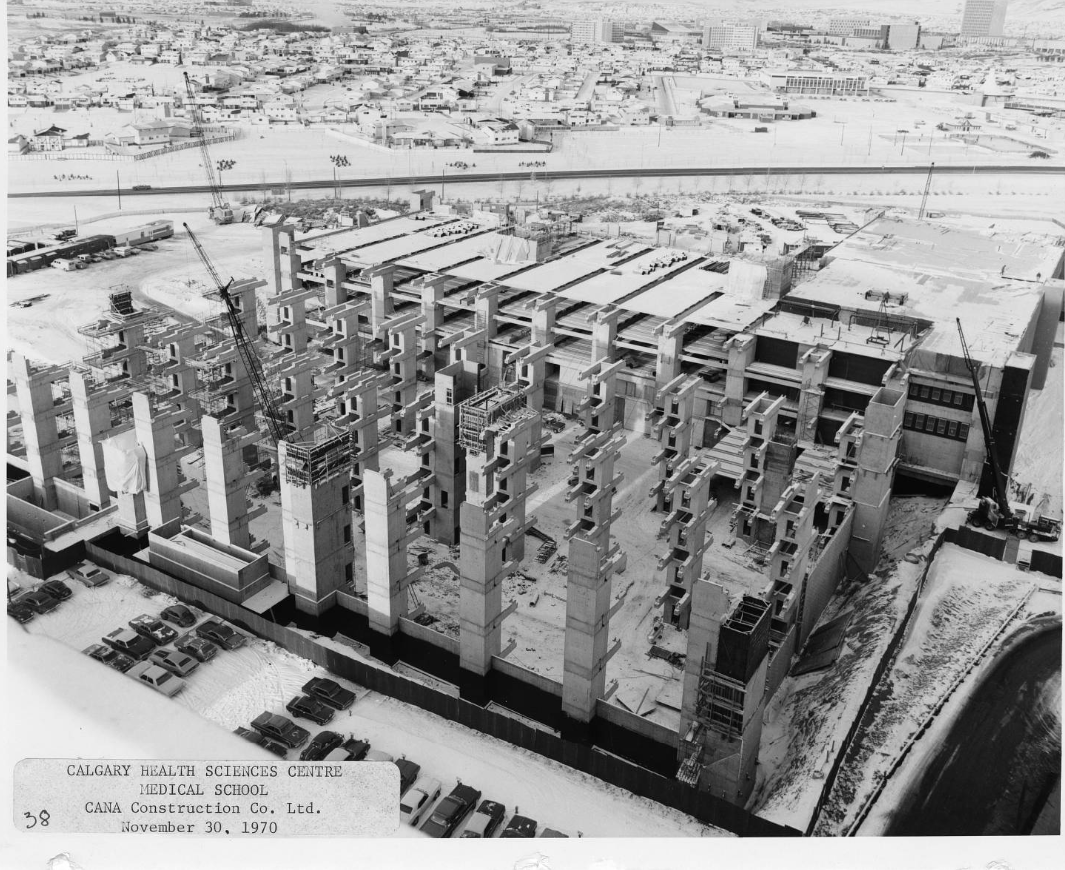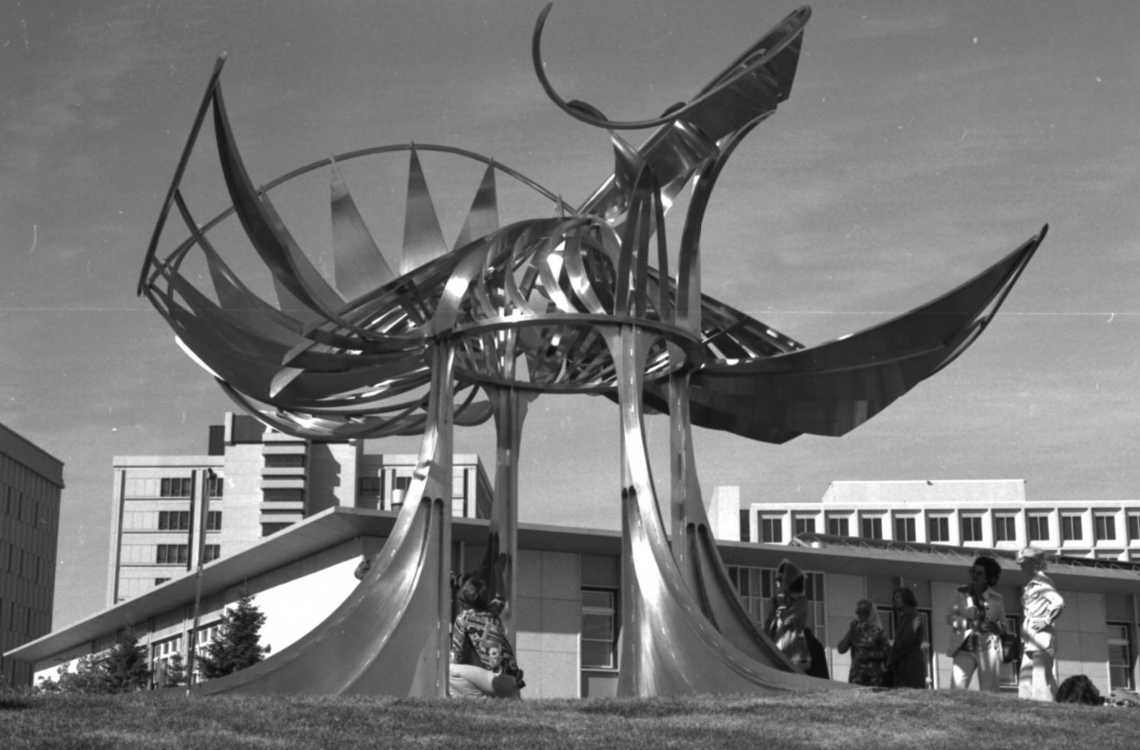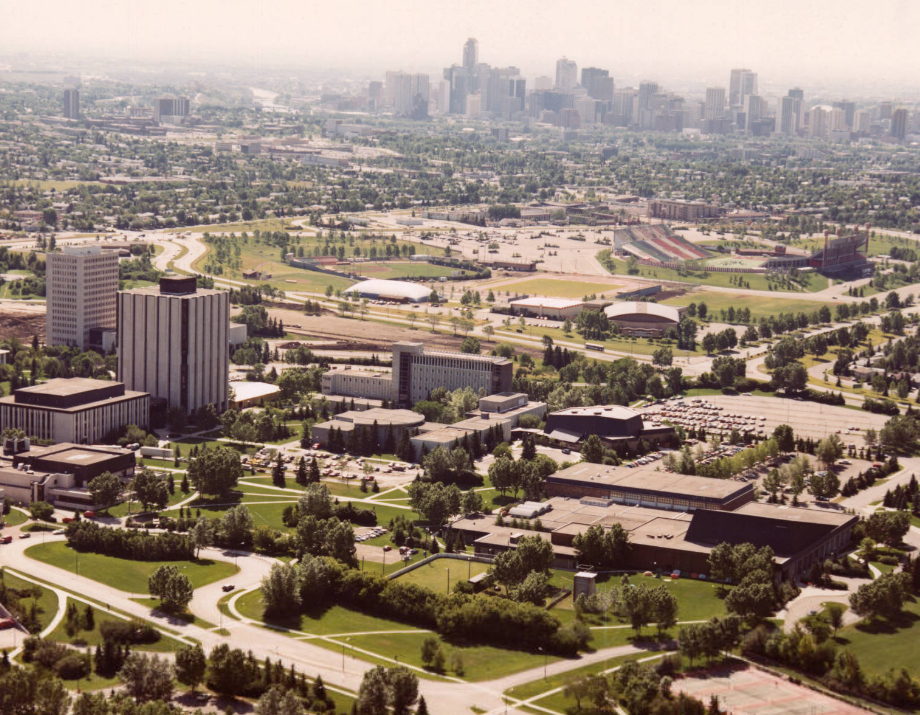 RESIDENCE EXPANSION
Development of Brewster, Castle and Norquay residences begins. They're completed in 1985.
SCURFIELD HALL OPENS
President Norman Wagner conducts the ceremony. An $8-million donation from Ralph Scurfield and NuWest, along with matching provincial funding, are key to the project's completion.
ENTRANCEWAY ARCH INSTALLED
The Rainbow Bridge, a pedestrian bridge that had spanned Crowchild Trail, is dismantled and moved to create the new arch over University Drive. During a ceremony to commemorate the new gate, a cornerstone is laid in the eastern abutment, to be opened in 2086.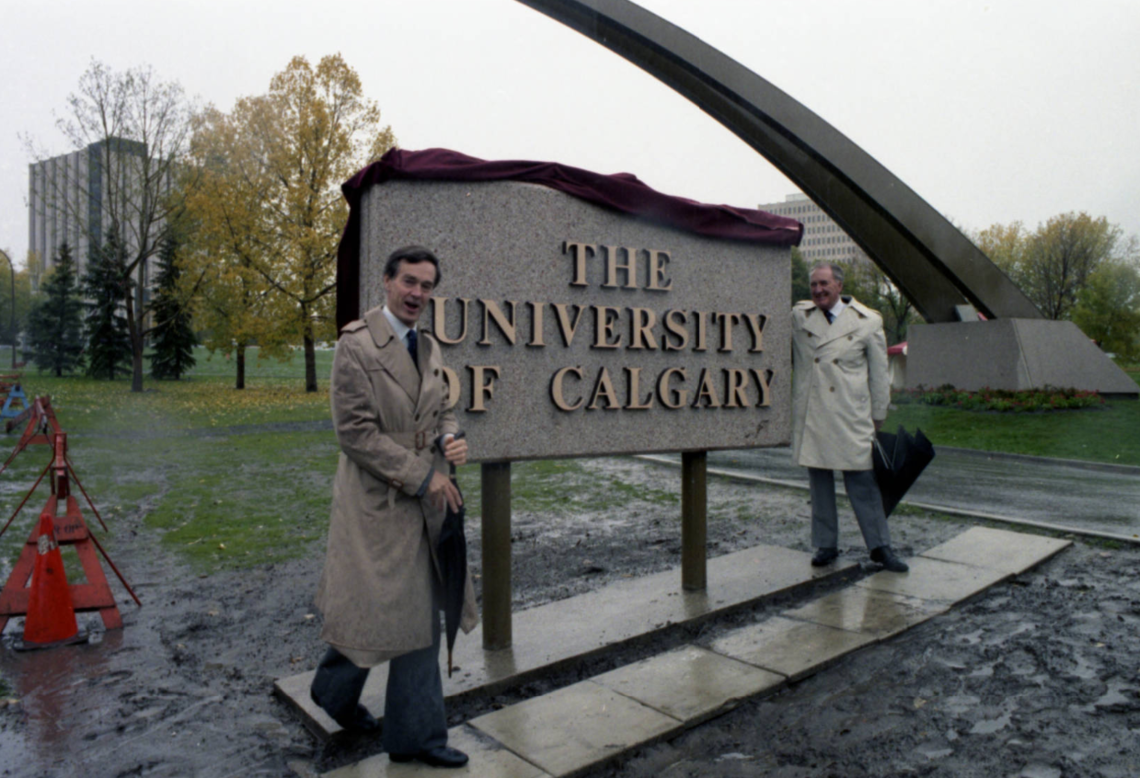 JACK SIMPSON GYM IS FIRST USED FOR CONVOCATION CEREMONIES
Convocation ceremonies are held on campus, in the Jack Simpson Gym, for the first time since pre-autonomy days. Until then ceremonies were held at the Southern Alberta Jubilee Auditorium. Jack Simpson was involved in the construction of the Jubilee Auditorium in both Edmonton and Calgary.
NORTHWEST LRT OPENS
First run on September 4, 1987. The terminus is University Station. Construction involves a land swap agreement in 1985 that includes the Rainbow Bridge, repurposed in 1986 as the campus gate. In its inaugural run, Mayor Ralph Klein takes the controls, and a five-piece Dixieland band plays while dignitaries enjoy the ride.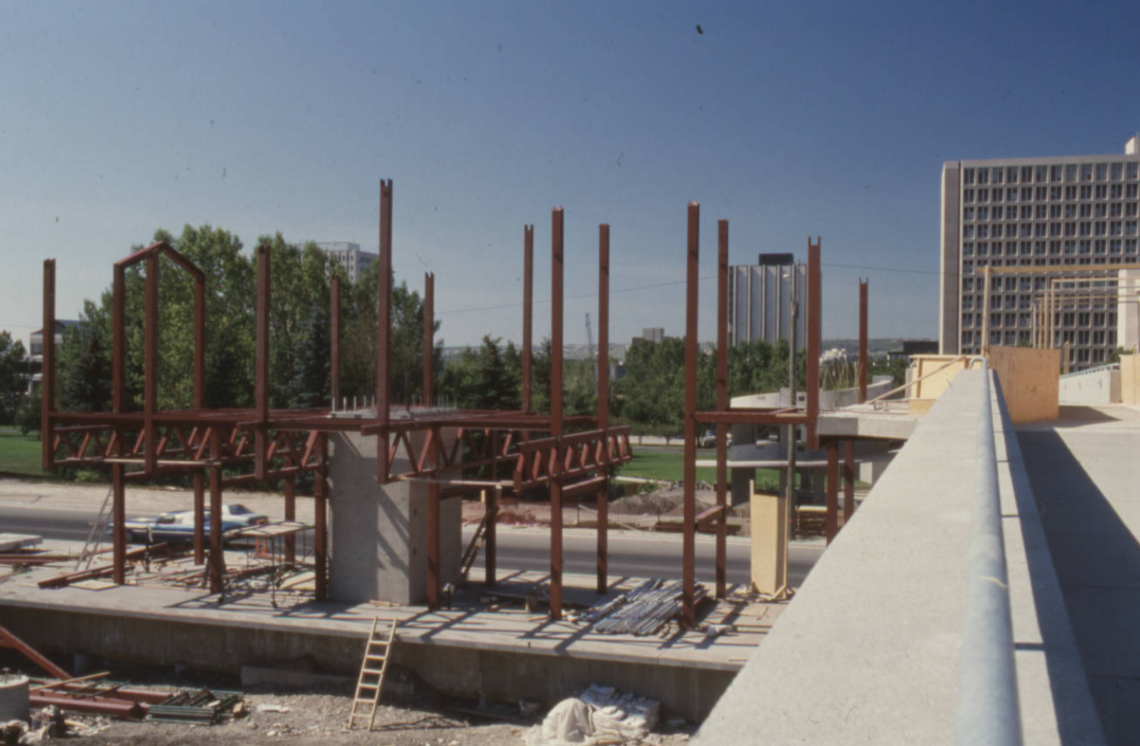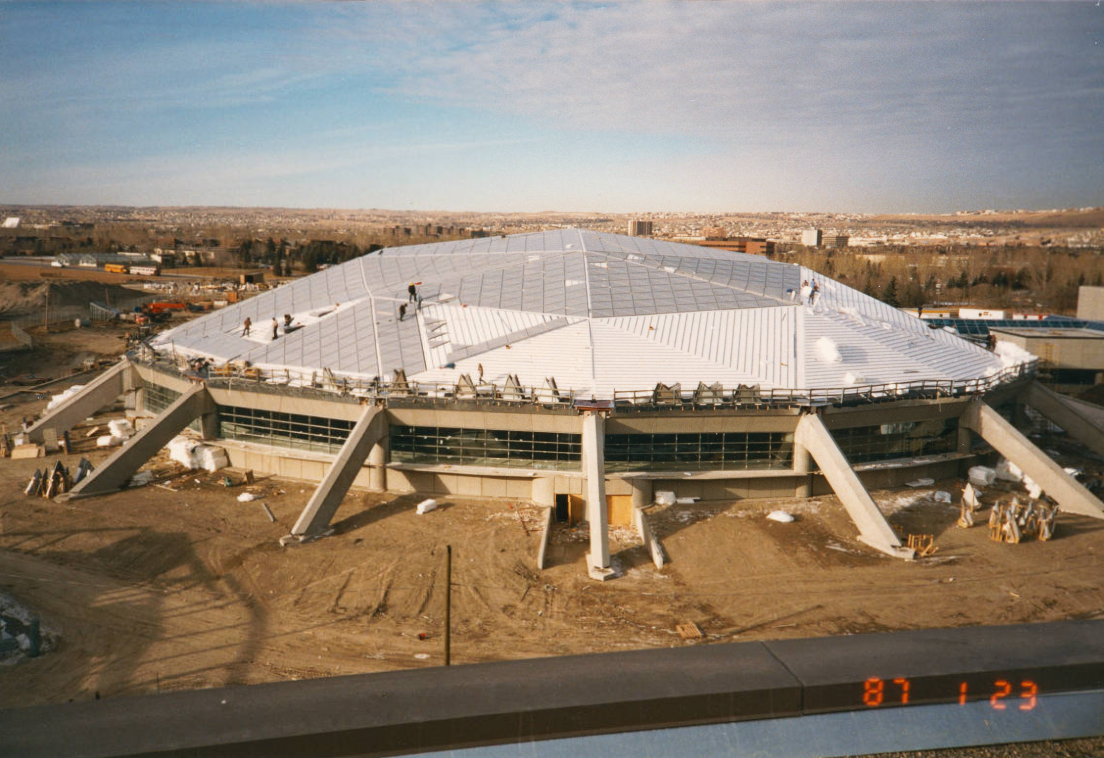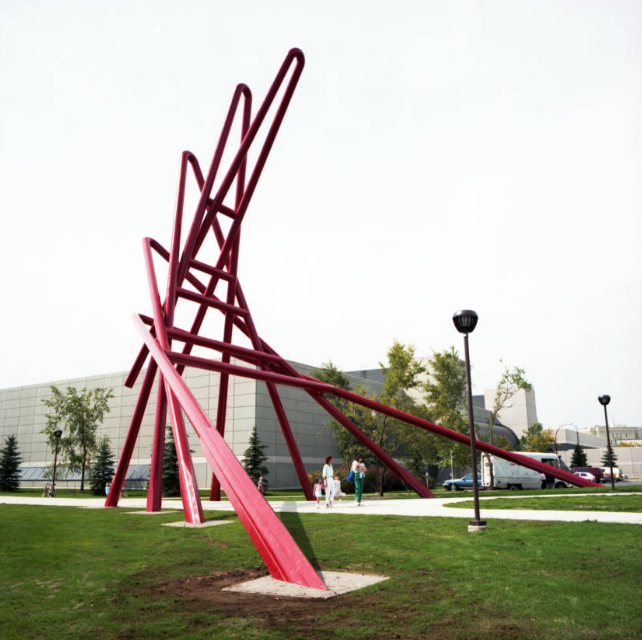 "THE SPIRE" ERECTED
19.88-metre sculpture, representing a progression of human movement, is installed at the entrance to the Olympic Oval. Created by Calgarian Charles Boyce, the sculpture is valued at $130,000.
CALGARY HALL RENAMED
The building is rededicated in honour of the late Peter C. Craigie, VP Academic, Dean of Humanities and professor of Religious Studies. Craigie was killed in a road accident in 1985.
OLYMPIC OVAL OPENS
Nicknamed the fastest ice in the world™ North America's first covered speed skating dome features state-of-the-art climate control capabilities that produce the highest-quality ice possible. 261 long track and 30 short track world records have been set at the facility and is the training centre for national speed skating teams from around the world.
CALGARY HOSTS 1988 WINTER OLYMPICS
Classes are postponed during the Olympics and student residents are opened up to house Olympic athletes. Many students, faculty and staff play host to athletes and take on volunteer roles. UCalgary campus still enjoys many benefits from the 1988 Winter Olympics most notably the Olympic Oval.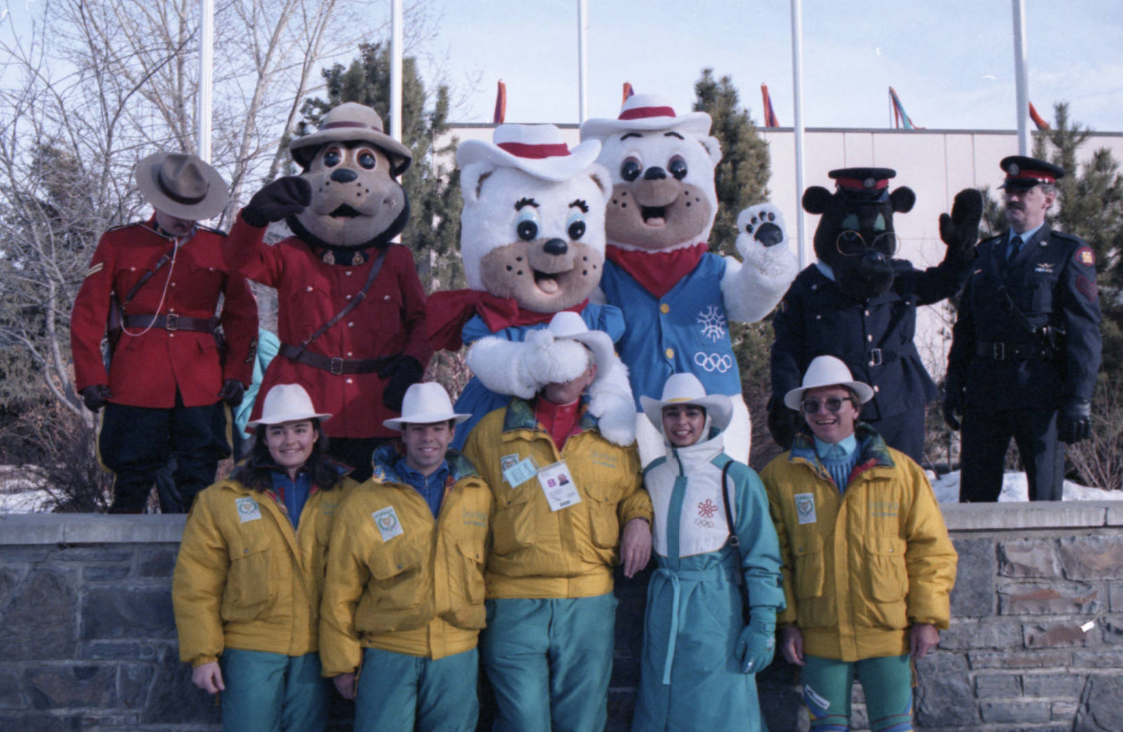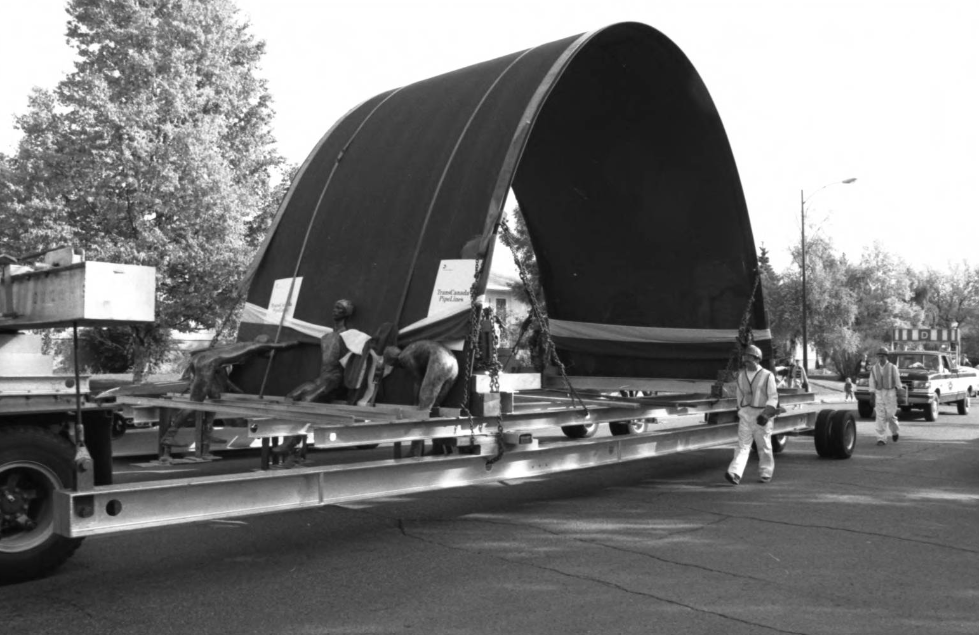 SMOKING IS BANNED ON CAMPUS
The Campus Smoking Policy, passed by the GFC and the Board of Governors in January 1988, came into effect on May 1, 1988 banning smoking from all buildings except the Black Lounge in MacEwan Hall and campus bars. In 1996, 500 students and staff signed a petition opposing the ban on smoking in the atrium in the Administration Building in an effort to seek a more centrally-designated smoking area. 
UNIVERSITY TECHNOLOGIES INTERNATIONAL (UTI) LAUNCHED
University Technologies International (UTI) was launched with a mandate to provide services on all matters related to technology transfer and commercialization of university research. It is located in the Shell Technology Park.
LIBRARY MOVES TO DIGITAL RETRIEVAL SYSTEM 
The last of the card catalogues was dismantled in January 1990 as the library switched to digital retrieval system.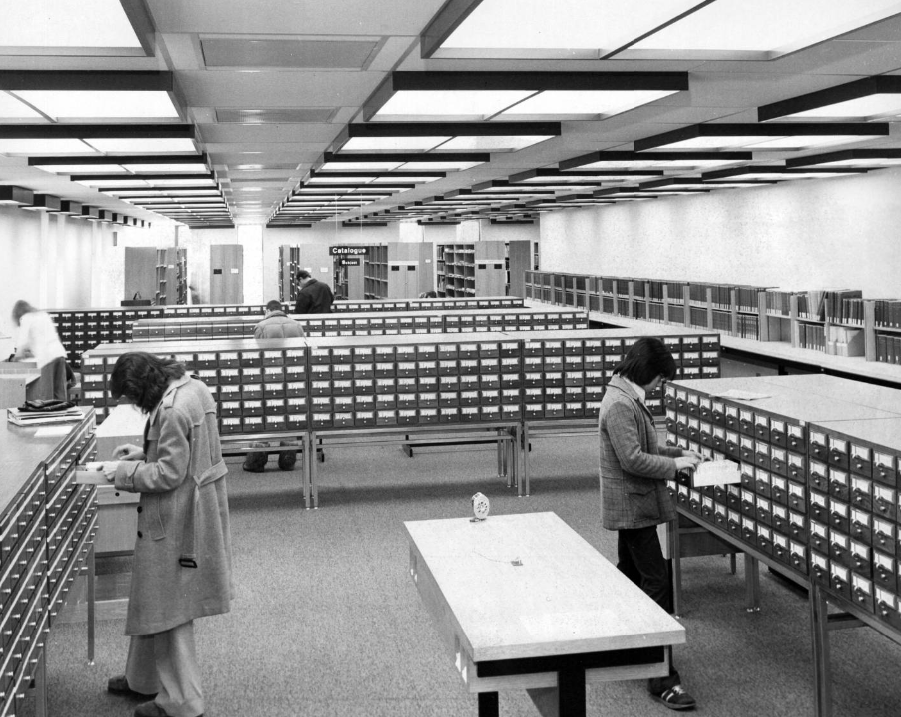 CELEBRATING 25 YEARS
Cakes, balloons – and scholarships. As part of the celebrations, the university creates $1000 scholarships to every baby born in Calgary on April 1, 1991 in appreciation of the larger community.
ONLINE LEARNING INTRODUCED
UCalgary is the first university in Canada to offer a language course entirely online - German 305.
OLYMPIC ARCH ACQUIRED
Colette Whiten and Paul Kipps' 1988 sculpture "Olympic Arch," originally located at Calgary Municipal Building, is installed in front of the Physical Education complex.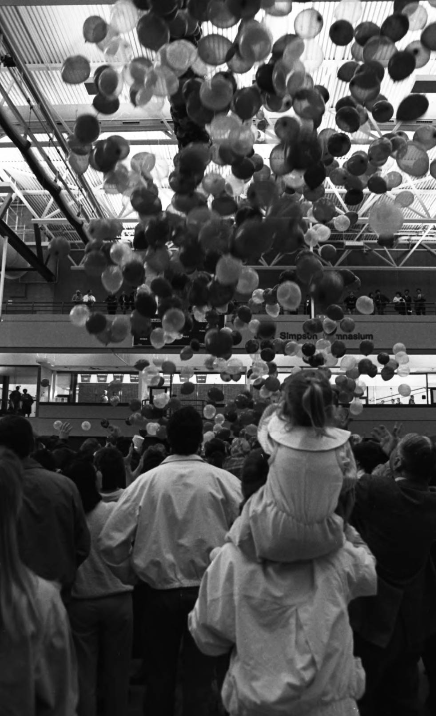 CAMPUS SUSTAINABILITY STARTS WITH PAPER RECYCLING
In April 1992, the university launched a campus-wide program to recycle paper. Today, through the Office of Sustainability, the university is a leader in sustainable campuses in all areas including water, energy and the built environment.
NEW CHILD CARE CENTRE FOCUSES ON TEACHING AND LEARNING
The child care centre, located near the Children's Hospital, is not only a child care facility for students, faculty and staff, but it is also a teaching and research facility focusing on early childhood development.
ROZSA CENTRE OPENS
UCalgary's newest arts centre, built with support from Drs. Theodore and Lola Rozsa, features venues for music, dance and drama performances in addition to conference, reception and meeting spaces.
ATRIUM SMOKING BAN HAS PUFFERS FUMING
Five hundred smokers have signed a petition opposing the ban on smoking in the atrium in the Administration Building. UCalgary students and staff who like to puff signed the document which was delivered to Keith Winter, VP (finance & services), and Martin Kirk, manager of Safety Services, shortly before Christmas.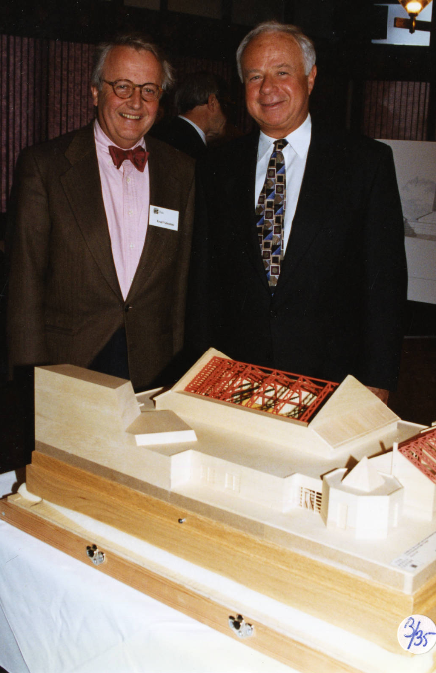 IDEAS SHARED AT CAMPUS COMMUNITY PLAN CHARRETT
Examination of UCalgary's evolving Campus Community Plan begins.
SPYHILL CAMPUS
20 minutes from the main campus, the Spy Hill Campus is home to the Faculty of Veterinary Medicine's Clinical Skills Building, grazing land and other animal housing and the library's High Density Library. The HDL houses about 60 percent of the university's current book and journal collection and much of its archival holdings.
DOWNTOWN CAMPUS OPENS ITS DOORS
The new campus in Calgary's downtown core will house some of the continuing education programs, its executive and professional development programs, the School of Public Policy and other initiatives where students benefit from being downtown.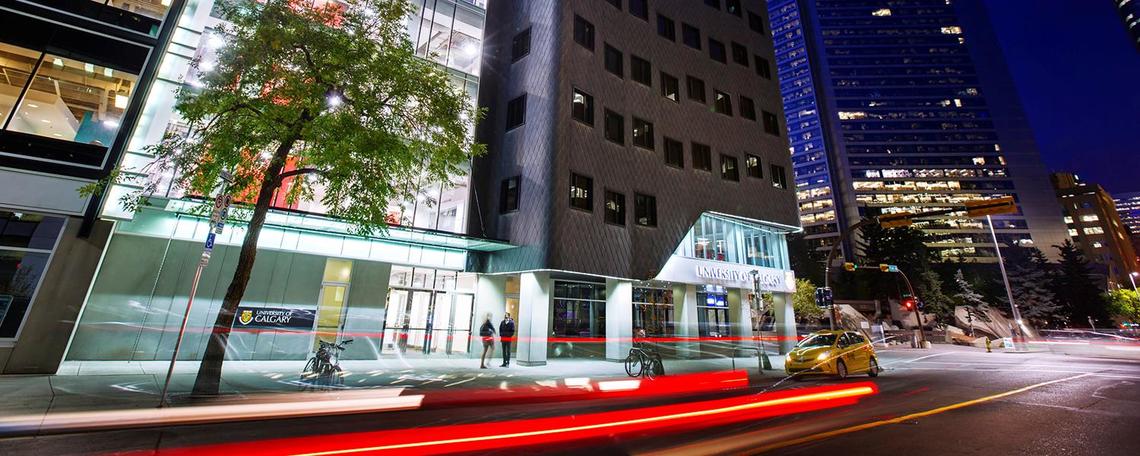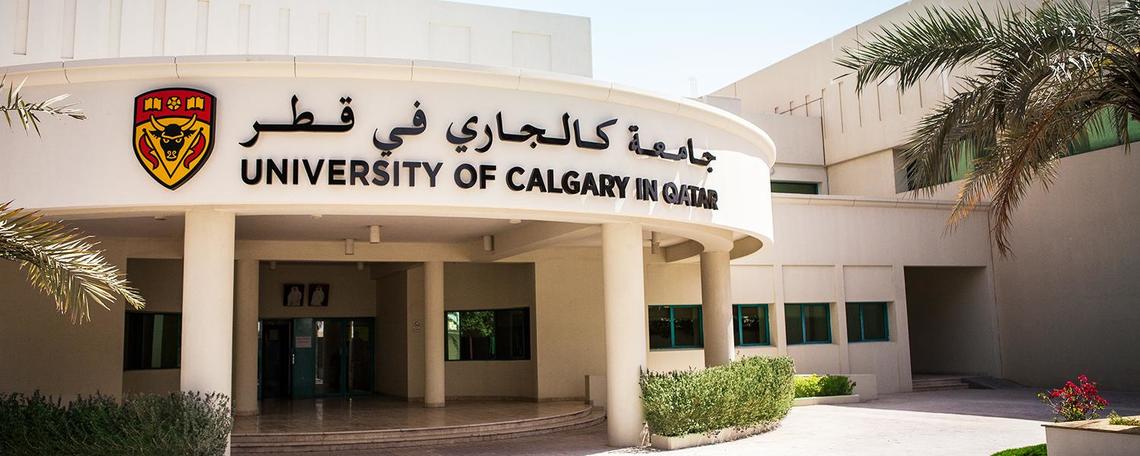 CAMPUS IN DOHA, QATAR OPENS
The UCalgary campus in Qatar offers a Bachelor of Nursing and a Nursing Diploma as part of the Qatar National Vision 2030 by educating the future nurse leaders to take their places at the forefront of Qatar's world-class health care system.
HOTEL ON CAMPUS
Named after the late Hong Kong philanthropist, Dr. Fok Ying Tung, International House opens. It is the university's first multicultural living-learning residence and one of the first hotels in Canada on a university campus.
TAYLOR FAMILY DIGITAL LIBRARY OPENS
The TFDL is one of the most technologically advanced university libraries in North America. More than 9 million objects were coded, packed and moved into the TFDL, including items from the MacKimmie Library, Nickle Arts Museum and from offsite storage facilities.

A YEAR OF TRANSFORMATIONAL GIVING
Through the generous support of our donor community in fiscal 2013–14, the University of Calgary raised $129.3 million — increasing philanthropic support by nearly five per cent over last year and setting another fundraising record for the institution. Such donations reflect broad community support of our educational programs, research, scholarship, and creative activity, and place us within the top five post-secondary institutions in Canada. Our donors are people of all ages and from all walks of life who share a common belief that giving through the university will help make our community and world a better place. The vision and altruism of our donors allow us to make really big things happen.
One game-changing commitment came in the form of David Werklund's $25 million gift to the Faculty of Education, which was honoured by naming it the Werklund School of Education. This was the largest gift ever received by a faculty of education in Canada and will help the faculty deliver an enriched experience for education students, faculty and the community that would not be possible otherwise.
The generous giving of our community continued into fiscal 2014–15, with one of the largest single investments in medical research to a Canadian university ever. In June 2014, the Cumming School of Medicine was named in honour of Geoffrey Cumming, a University of Calgary alumnus whose donation of $100 million to further medical research and innovation was matched dollar-for-dollar by the Government of Alberta. With this extraordinary $200 million investment, the university has the opportunity to lead research breakthroughs into some of the biggest medical challenges of this generation.