To Change Your Faculty, Program or Declare a Major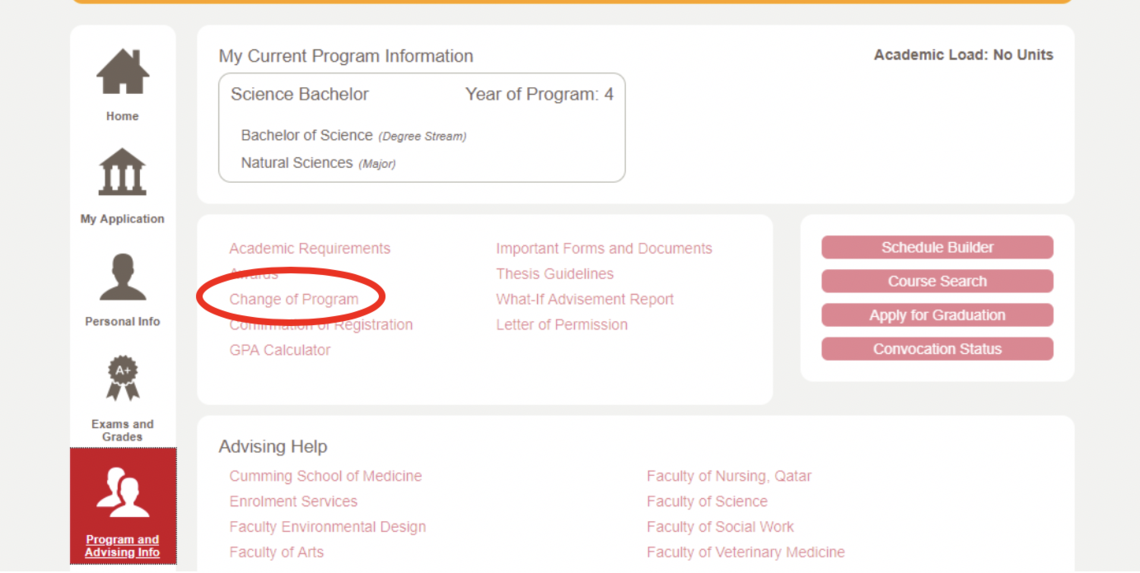 Step 3
Complete the online application.
Change of Program decisions are made by the admitting faculty. If your Change of Program application is not accepted, you'll remain in your current faculty.
it's important to ensure you continue to meet all requirements for the new program.  Faculties may re-assess your academic standing at the end of the winter term.
Regulations and deadlines can be found in Section D of the University Calendar.