Finances
You'll likely use a variety of sources to help cover the costs of attending university. Learn more about savings, tuition, scholarships, student loans and more.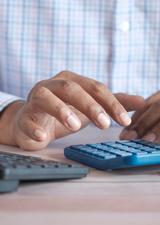 Looking to increase your financial literacy?
Want to know how to make a budget, save money, or manage your debt? Money Smart offers free financial literacy resources to help you toward a healthy financial future.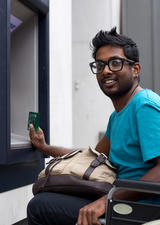 Awards, scholarships and bursaries
Learn more about the awards, scholarships and bursaries available for UCalgary students.
Tuition and Fees
Did you know that online banking is the best and fastest way to pay your fees? Find out how to set up the University of Calgary as a payee for online banking.
Money Smart
Money Smart is a comprehensive financial education program that will help you increase your financial literacy while attending university.
Awards, scholarships and bursaries
Use our award search tool to find the awards, scholarships and bursaries that apply to you and find out about how and when to apply.
Student Loans
Government student assistance programs (student loans) are available to Canadian citizens, permanent residents, protected persons and American citizens.
Tax information
Information and details on how to find and print your student donation tax receipt, T2202A, and T4A.
RESPs
Print your Enrolment Verification Letter and find out how to complete your RESP provider's form.