Finances
You'll likely use a variety of sources to help cover the costs of attending university. Learn more about savings, tuition, scholarships, student loans and more.
Get smart about money
Want to learn how to make a budget, save money, or manage your debt?
Expecting loans this fall?
Make sure you're enrolled full-time in all applicable terms. Check your loan status in Student Centre (my.ucalgary.ca) under the "My Financials" section; errors will be noted in the Government Student Aid section.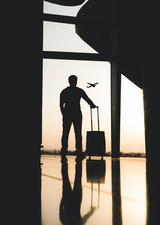 Are you doing an exchange/study abroad program?
Participating in an out-going exchange? Learn how the funding application process differs from when you apply while studying on campus. 
Undergraduate Awards — Financing Your Education
Awards can reduce the cost of your education, lightening the financial burden of student loans and tuition, but they can also be so much more. It's recognition; it's also a relief and joy. In this video, you'll see how awards impacted UCalgary students Grace Webber, Angela Situ and Marcus Gee.