This section is for students who are currently in Calgary and nearing the end of their exchange. It contains reminders about ordering your transcript, tips to stay connected with your exchange experience, and more.
Pay any unpaid fees
Exchange students have certain mandatory fees per semester. If you did not pay your fees before the deadline, a "hold" will have been placed on your student account, which means that you will not be able to order your transcript until all outstanding fees are paid. Check the Finance section in your UCalgary Student Centre – if you have any outstanding fees, please pay them immediately!
Order transcripts
You can access two types of transcripts in your Student Centre. 
The Unofficial Transcript is for personal use only.
The Official Transcript is needed by your home university. You must order your own transcript. Please use the "Issued to Institution" and "Grades Pending" options to prevent delays, and confirm the mailing address with your home university before placing the order. There is also a secure, digital eTranscript option.
If you cannot access your Student Centre, you may order your transcript by email or in-person.
Move out of residence
Click here to read the move-out instructions for campus residence. This includes emptying your mailbox, cleaning your room, and how to officially "check out" when you leave. Note that fees are charged if you move out late, don't return your keys, or leave a dirty room.
Students living on & off campus can donate items that you do not wish to take home with you. Please connect with the Residence Services office for details. Donated items are given to the next round of students living on campus.
Prepare for culture shock
Calgary's culture is unique from anywhere else. You may now be comfortable here, but may have felt the opposite when you first arrived! Culture shock is a reaction from leaving a familiar culture. Every small difference in how Calgarians act comes from a difference in ideas that can be unsettling compared to the ideas you grew up with at home.
Many exchange students find that returning home gives them the same feeling; after months living abroad, it feels alienating to leave. This is reverse culture shock.
Expanding your Exchange Experience
The experiences that you have had as an exchange student are invaluable! Studying abroad helps with gaining or improving skills such as adaptability, independence, communication, and resourcefulness. Of course, there are also many memorable moments and social connections that you have had along the way in your journey as an exchange student, which contribute even more to your personal and professional growth. Here are some resources that you may find useful.

For further "internationalizing" your professional/academic career:

If you are interested in returning to Canada:

To share your experiences with future exchange students:
Are you a Study Abroad Ambassador at your home university?  We are happy to provide you with UCalgary materials and other information to help you better share your exchange story with your peers at home - please contact us!
Do you enjoy writing, photography, videography, etc.?  We would love to see any blogs, photos/videos, or other materials you have created during your exchange! Every day, we have new prospective exchange students contact us. With your permission, we hope to re-post or share your materials on our channels, so that future students can have a better idea of what UCalgary exchanges are all about.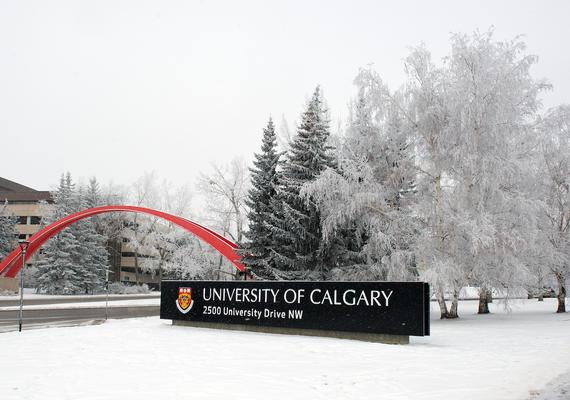 Farewell, and safe travels!
We hope that you had a rewarding experience at the University of Calgary and are leaving your exchange with new knowledge, happy memories, and lasting friendships from around the world. It is always bittersweet for us to watch exchange students leave: we will miss you, but we are so excited for you to return home and put everything that you have learned here to good use in your future studies, career, and personal life. We wish you safe travels - and please come say hi to us if you ever return to Calgary!
Aug. 29, 2022
Fall 2022 Semester Starts
Aug. 28, 2022
Fall Residence Move-in Day
This is when exchange students should arrive to campus!
Sept. 16, 2022
Deadline to Register (Enroll) in Courses
The deadline to remove (drop) courses is Sept. 15
Sept. 23, 2022
Deadline to Pay Fall Semester Fees
Nov. 6, 2022
Term Break Starts, continues until November 12
Dec. 10, 2022
Exam Break Starts, continues until December 21
Dec. 23, 2022
Fall 2022 Semester Ends
Jan. 1, 2023
Winter Residence Move-in Day
This is when exchange students should arrive to campus!
Jan. 3, 2023
Winter 2023 Semester Starts
Jan. 20, 2023
Deadline to Register (Enroll) in Courses
The deadline to remove (drop) courses is Jan. 19
Jan. 27, 2023
Deadline to Pay Winter Semester Fees
Jan. 19, 2023
Term Break Starts, continues until February 25
April 15, 2023
Exam Break Starts, continues until April 26
April 28, 2023
Winter 2023 Semester Ends