2022 Award Celebration
On June 29, individuals from across campus and the Calgary community came together to celebrate the winners of the 2022 University of Calgary Internationalization Achievement Awards. The event featured cultural performances, and recognized and celebrated the outstanding contributions of students, faculty, staff and community members. Watch a recording from the event below. 
UCalgary is proud to recognize and celebrate the outstanding contributions of students, faculty, staff and community members in progressing our institutional commitment to excellence and leadership in internationalization.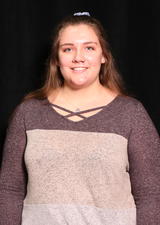 Chantal Vogel
Undergraduate Student, Faculty of Kinesiology
Chantal Vogel has volunteered with the Study Abroad Office UGo Ambassadors program for the last two years. Through this program she has helped plan numerous events and curate helpful resources for incoming and outgoing exchange students. As well, she has promoted international opportunities and the importance of global experiences.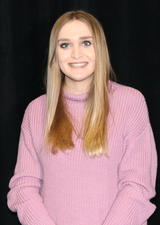 Margaret Hornet
Undergraduate Student, Bachelor of Music Degree Program
Margaret Hornett is in her final year of a Bachelor of Music Degree. Through her work as a UGo Ambassador for the Study Abroad Office, she has contributed towards planning events for incoming and outgoing exchange students, working peer-advising shifts and helping with various tasks in the office. She is passionate about travelling and student engagement, and strives to promote international travel as a way for students to elevate their learning.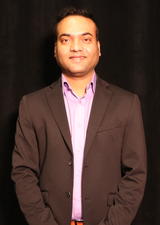 Sumedh Bele
PhD Candidate, Community Health Sciences, Cumming School of Medicine
Sumedh Bele is researching ways to help health systems to deliver patient and family-centered care for children. He has studied in eight countries, including Canada. Coming from one of India's most socio-economically marginalized (untouchable) communities, he is a social justice activist and runs a mentorship program for students from his community.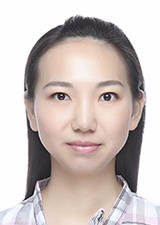 Zheng Yu, MSc
Graduate Student, Faculty of Science
Zheng Yu is a second-year PhD student in Biostatistics from the Department of Mathematics and Statistics at UCalgary. Yu also works as a research assistant and teaching assistant.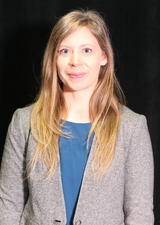 Dr. Mindi Summers, PhD
Senior Instructor, Biological Sciences, Faculty of Science
Dr. Mindi Summers teaches courses in invertebrate zoology, animal behaviour, evolution, and entomology that incorporate experiential learning, research experiences, and community engagement. Dr. Summers' research focuses on student learning and undergraduate research experiences in invertebrate biodiversity, urban environments, and plant-pollinator interactions.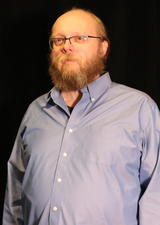 Dr. Guido van Marle, MSc, PhD
Associate Professor, Microbiology, Immunology and Infectious Diseases, Cumming School of Medicine
Dr. Guido van Marle received his Masters Degree in Chemistry (Biochemistry) at Leiden University The Netherlands. For his PhD he worked on Arteri- and Coronavirus Transcription at Leiden University. His postdoctoral fellowships at UCalgary focused on HIV associated neurological disease. He joined UCalgary as Faculty and studies HIV and HBV pathogenesis and viral evolution. Dr. van Marle is also a member of the (Calvin, Phoebe and Joan) Snyder Institute for Chronic Diseases at UCalgary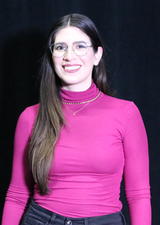 Isabel Ramos Fandiño, MA
Residence Life Coordinator for International House and Varsity Courts (Family Housing), Residence Education Team
Isabel Fandino is a recent graduate from the UCalgary Sociology Department. Her research focused on the experiences of international graduate students and their families in Calgary. Currently, Fandino works with the Residence Education Team as a Residence Life Coordinator, supporting two communities that house international students and international student families.
Janet G.M. Stein, CRM
Director, Risk Management & Insurance
Working in collaboration with a variety of departments over the last 25 years, Janet Stein assisted in developing the first International Travel Policy in 2006 as well as implemented a registration and risk information system for travelers. She is also responsible for managing the UCalgary International Emergency response.
International Program Award
Community and Sustainable Development in Nepal
The Community and Sustainable Development: Collaborative Field Study is a virtual group study program which used experiential and inquiry based-techniques to engage UCalgary and Southwestern State College (Nepal) students to investigate key social issues related to community development and sustainable development in Nepal, while building skills in intercultural practices to address such social issues – in Nepal, Canada, and elsewhere.
Hubertus Liebrecht
Honorary Consul of the Federal Republic of Germany
Hubertus Liebrecht is an experienced German Lawyer and Business Consultant in Calgary, AB. He takes pride in bringing the first European Law Offices to Canada and bridging the business world between Canada and Germany. In addition to his primary job functions, he was appointed as Honorary Consul of Germany in 2012 and has been recognized for his extraordinary commitments with the Medal of Honour of the French Senate and the Cross of the Order of Merit of the Federal Republic of Germany.
Career Achievement Awards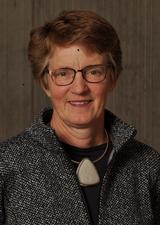 Dr. Heather Baxter MD, CCFP, FCFP
Senior Advisor and Co-Lead International Institute for Medical Education Leadership, Indigenous, Local and Global Health, Cumming School of Medicine
Dr. Heather Baxter leads an innovative collaborative community of practice within the International Institute of Medical Education Leadership, bringing together faculty leads from eight low and middle income country medical schools from four continents, using the diverse power of this community to create an incubator for educational leadership and innovation.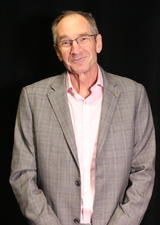 Dr. Walter Herzog, PhD
Professor, Kinesiology, Engineering, Medicine and Veterinary Medicine Director, Human Performance Laboratory, and Associate Dean (Research) Kinesiology
Dr. Walter Herzog is a Professor of Biomechanics in Kinesiology, Canada Research Chair, and ex-Killam Chair. His research focuses on muscle contraction and musculoskeletal diseases. He received Career Awards from the American, Canadian and International Societies for Biomechanics, the Killam Prize, and is a fellow of the Royal Society of Canada.