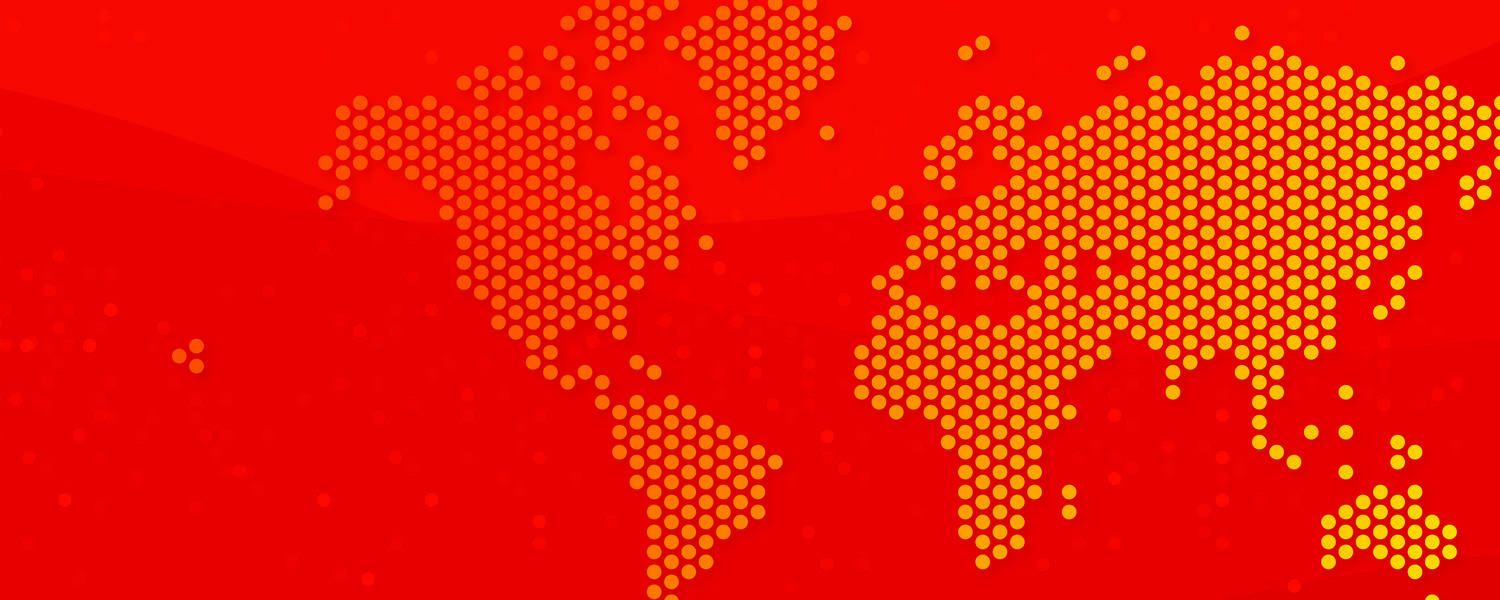 University of Calgary Internationalization Achievement Awards Recipients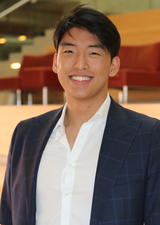 AARON CHAU
Alumni, Schulich School of Engineering 
Aaron Chau is a graduate of the Mechanical Engineering program at the University of Calgary. As a student, Chau developed an interest in robotics through research with Honda Research Institute in Japan. He later presented at a global stage and found recognition with IEEE-renowned roboticists in a trip to India.
2021 award recipient.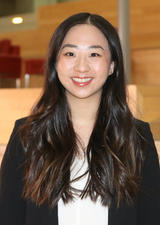 XIN MEI (ALISIA) CHEN
Undergraduate Student, Faculty of Science
Alisia Chen is in her final year of a Bachelor of Science in Neuroscience. Through her work with the International Student Services office over the past two years, Chen has contributed towards the planning of dozens of initiatives promoting internationalization on campus. She is passionate about the power of collaboration and mentorship in student life.  
2021 award recipient.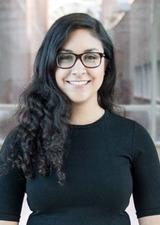 DINA MOUSSA
Undergraduate Student, Mechanical Engineering and Economics
Wanderlust led Dina Moussa to pursue international opportunities during her undergraduate degree through researching, interning, volunteering and studying abroad. She wishes students were more aware of the support (financial and beyond) offered by the University to internationalize their degrees and encourages students to take full advantage of the resources available to do so. 
2021 award recipient.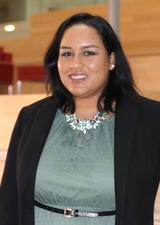 ANA ALICIA WATSON JIMENEZ
PhD Candidate, Geography
Ana Watson is a PhD candidate in Geography, and is part of the environmental policy and governance research group. She is passionate about social inclusion in sustainability and conservation projects. Her research is focused on the intersections of indigenous rights and environmental governance of natural gas projects in the Peruvian Amazon. 
2021 award recipient.
MARY (YUAN) ZHANG
Graduate Student, Faculty of Science
Yuan Zhang is currently a PhD candidate in Geology at the University of Calgary, originally a 3+2 visiting undergraduate student from China. She has been actively involved with numerous events related to Internationalization within the campus and beyond. She has been working towards providing international students a space to practice their language skills, make meaningful connections and integrate into the Calgary community. 
2021 award recipient.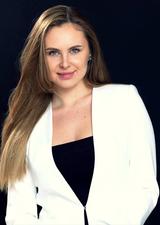 KATE CHEREDNICHENKO
Alumna, Haskayne School of Business
Kate Cherednichenko internationalized her career upon graduation from the University of Calgary, and pursued a career with PricewaterhouseCoopers as a consultant in business development in Qatar. Prior to her current position in Qatar, Cherednichenko took on numerous international academic and
professional opportunities around the world, in the United States, Italy, Finland, Sweden and Honduras.
2019 award recipient.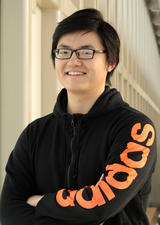 HAOZE ZHANG
Undergraduate Student, Faculty of Science
Coming to Calgary in 2017 from the China University of Petroleum as a 2+2 student, Haoze Zhang is in his final year of Geology at the University of Calgary. In 2018, Zhang became the Science Ambassador in the Science Mentorship Program, which helps international students to adapt to the way of life in Canada.
2019 award recipient.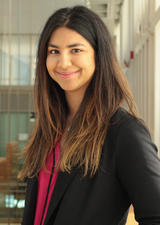 ISMAT ALI
Doctor of Medicine Candidate, Cumming School of Medicine
Ismat Ali is in her final year as a medical student at the Cumming School of Medicine, and graduates in June 2019. In 2015, Ali earned her Bachelor of Life Sciences Degree at Queen's University. Upon graduation, Ali hopes to pursue her passions of maternal and child health, along with working with vulnerable populations to improve healthcare access in Canada, as well as internationally.
2019 award recipient.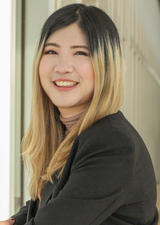 SOPHIE HU
MD/MSc Student, Cumming School of Medicine
Sophie Hu is working towards her MSc in Epidemiology at the Cumming School of Medicine. Through leading research projects globally, such as in the Dominican Republic and China, Hu has been able to pursue her areas of interest, including clinical and global health research biotechnology. Currently, Hu works at the Hunter Hub for Entrepreneurial Thinking, as well as serves as a Graduate Representative on the China Regional Advisory Council.
2019 award recipient.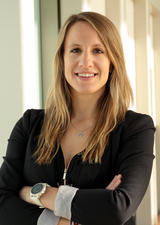 DR. ALEJANDRA ENRIQUEZ GARCIA, PhD
Graduate Student, Department of Chemistry
Alejandra Enriquez Garcia recently completed her PhD in Chemistry at the University of Calgary. Garcia is researching the role of rhodium-based anticancer drugs and their interaction with biomolecules. Originally from Spain, where Garcia did her BSc and MSc in Chemistry, she recognizes that internationalization and collaboration has helped her to enhance the quality of her research, as well as her professional development.
2019 award recipient.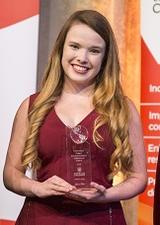 LAURA FADER
Schulich School of Engineering
Laura Fader is passionate about ensuring that all students have opportunities to internationalize their university experiences, and about supporting international students on campus. She has worked, volunteered and competed abroad, traveling to over 35 countries throughout her degree.
2018 award recipient.
ELIANA EL KHOURY
Werklund School of Education
Eliana El Khoury is a passionate teacher, researcher and scholar. She is currently a PhD candidate in Learning Sciences at the University of Calgary. As an international student, El Khoury is passionate about internationalization. Through her work, volunteer, and study, El Khoury tries to help make the University of Calgary a home away from home for every student.
2018 award recipient.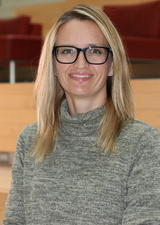 DR. AMANDA MELIN, PhD
Associate Professor, Anthropology and Archaeology and Canada Research Chair
Amanda Melin is a biological anthropologist and sensory ecologist interested in understanding how diet and activity pattern shape the sensory, digestive, and behavioural traits of primates and other mammals. She takes an integrative approach combining behavioural observation, comparative genomics, quantitation of food traits, and models of sensory function in her research.
2021 new award recipient.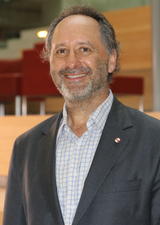 DR. BARRY SANDERS, PhD
Professor, Faculty of Science
Barry Sanders is a professor and Director of the Institute for Quantum Science and Technology at the University of Calgary, Distinguished Chair Professor at the University of Science and Technology of China, VAJRA Faculty Member of the Raman Research Institute and a Fellow of the Royal Society of Canada.
2021 experienced award recipient.
DR. FENNER STEWART, PhD
Associate Professor, Faculty of Law
Fenner Leland Stewart is an Associate Professor of Law at the University of
Calgary. The primary focus of Stewart's work is the theory and practice of
modern governance, and he has furthered his knowledge on this subject
through considering the challenges that currently face the governance of
energy markets. Prior to becoming the 2018 Dentons Canada LLP Research
Fellow in Energy Law and Policy, Stewart also won the Peak Scholar in
Entrepreneurship, Innovation, and Knowledge Engagement award in 2016.
2019 new award recipient.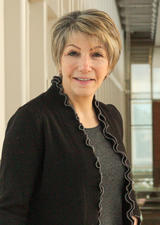 DR. DEBRA ISAAC, MD
Clinical Professor, Cumming School of Medicine
Debra Isaac immersed herself in the medical field as a nurse and educator prior to attending medical school where she went on to study internal medicine, cardiology, as well as research training. In addition to her role in organ transplantation on both local and national scales, Isaac is active in clinical research and medical education. Isaac feels passionately about pursuing and facilitating Global Health Development, which led her to co-found the Guyana Program to Advance Cardiac Care.
2019 experienced award recipient.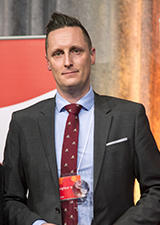 LEIGHTON WILKS
Instructor, Haskayne School of Business
Leighton Wilks is an instructor and a Haskayne School of Business teaching
fellow. His research interests include cross-cultural management, negotiation,
and corporate social responsibility. Wilks has received several academic awards
and scholarships, including the Student Union Teaching Excellence Award
(2015-16, 2016-17), the Robert A. Wilson Doctoral Management Scholarship,
and the J. Armand Bombardier Internationalist Fellowship.
2018 new award recipient.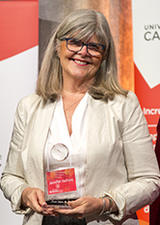 DR. JENNIFER HATFIELD, PhD
Associate Dean, Cumming School of Medicine
Jennifer Hatfield is leading many innovative research projects around the
world on behalf of Canada and the University of Calgary. As co-chair of the
Canadian Global Health Coalition Task Group on Global Health Research
Partnerships, Hatfield is responsible for leading an international team
working to promote and improve partnerships between researchers in
Canada and lower income countries.
2018 experienced award recipient.
International Program Awards
MAMA NA MTOTO
Cumming School of Medicine
The Mama na Mtoto initiative in Lake Zone, Tanzania, aims to reduce maternal and newborn morbidity and mortality. Funded through Global Affairs Canada and IDRC, Mama na Mtoto partners developed, implemented, and evaluated a package of interventions in two rural districts with a combined population of 1 million people, strengthening existing government health systems through activities at the district, health facility, and community levels. Core activities involved operationalizing networks of volunteer community health workers while supporting training by health managers and clinical staff at rural health facilities to provide quality care for pregnant and delivering women and newborns. Further replication/scale up and ongoing collaboration between East African partners will be implemented in coming years.
2021 award recipient.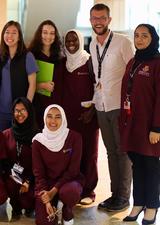 QATAR STUDY ABROAD
Faculty of Nursing
Undergraduate nursing students have the opportunity each year to combine an international experience at the Faculty of Nursing, University of Calgary – Qatar. This innovative experience provides the students with an opportunity to compare and contrast Western and Middle Eastern health systems and cultures. The program also provides both parties with a fertile ground to exchange evidence-based practice, appreciate the scope of nursing practice, and receive peer mentorship.
2019 award recipient.
TEACHING ACROSS BORDERS
Werklund School of Education
Teaching Across Borders is a unique international volunteer-teach experience opportunity for BEd students in the Werkund School of Education led by Roswita Dressler. Participating students return with a greater appreciation of the experiences of culturally and linguistically diverse students enrolled in the Canadian school system.
2018 award recipient.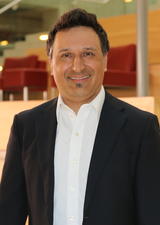 YASSIN BOGA
Associate Director, International, Continuing Education
Yassin Boga joined the university in 2001 as the sole staff member English Language Program.  Since then the program has grown to a team of 14, serving over 1000 international learners annually and acting as a pathway to degree credit programs. Boga completed his M. Ed TESL at the university in 2007 and was a contributing member of the UCalgary International Task Force.
2021 award recipient.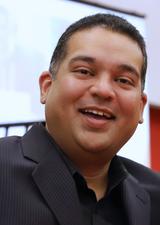 RICKY RAMDHANEY
Manager, International Student Services
As a student from Trinidad in Canada Ricky Ramdhaney realized the importance of support for international students in their academic success and began to volunteer in their International Student Centre. He went on to get his Masters in International Education from New York University and then worked in supporting international students at the University of Windsor, Simon Fraser University and then finally at University of Calgary where he was Manager of International Student Services when he passed away on March 18th 2021. He played a critical role in getting international students timely advice on immigration matters for their study permits, permanent residence and citizenship and was the go-to-person for all things related to international students.
2021 posthumous award recipient.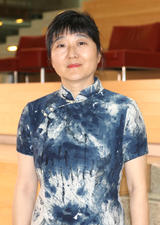 DR. EUSTACIA YU, EdD
International Facilitator, Werklund School of Education
Eustacia Yu holds a doctorate of education in adult learning. Yu draws from her international experience that spans teaching in post-secondary institutions and deep engagement in international relations. Her work has focused on international partnerships as well as development and management of various international education projects and cross-cultural initiatives. 
2021 award recipient.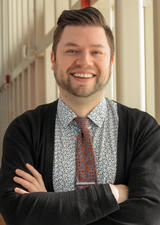 GARRETT BEATTY
Advisor Intercultural Programs, Student and Enrolment Services
Garrett Beatty's role within the University is to plan social programming and intercultural events for the diverse group of international students on campus. In addition to representing international students on a number of committees, Beatty is a strong advocate for a number of important issues including cross-cultural literacy and mental health support, as well as diversity, equity, and inclusion initiatives.
2019 award recipient.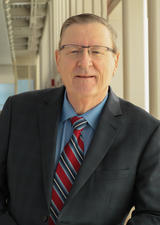 DAN MCFADYEN
Executive Fellow, School of Public Policy
Dan McFadyen joined The School of Public Policy in 2013, and served as Program Director, Extractive Resource Governance Program until 2017. Prior to his time with the University of Calgary, McFadyen served in senior leadership roles in both public and private sectors within Alberta, Nova Scotia and Saskatchewan. These various roles included Chairman of the Alberta Energy Resources Conservation Board and Alberta Deputy Minister of Energy.
2019 award recipient.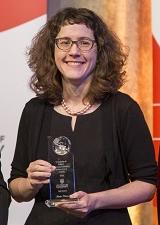 HEATHER CLITHEROE
International Coordinator, SCC, Faculty of Science
Heather Clitheroe's seventeen-year career at the University of Calgary has included roles in the admissions office, student advising and support services. She joined the Faculty of Science in 2016 and works to support the development of high-impact international programming for students, faculty, and staff.
2018 award recipient.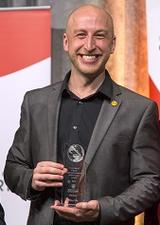 MATTHEW KNOX
International Recruitment Advisor, Student and Enrolment Services
Born in High River, Matthew Knox gained his first international experience as a Rotary exchange student to Brazil. He has held multiple roles at the university ranging from Residence Students Association president, to international student advisor and volunteer coordinator, to his current role as a recruitment advisor for Latin America.
2018 award recipient.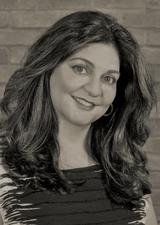 ZAI MAMDANI
Community Leader/Advocate
Zai Mamdani, mother of 4, is a Board Member with The Institute for Canadian Citizenship. Co-founded by The Rt. Honorable Adrienne Clarkson and John Ralston Saul, the ICC has a deep commitment to diversity, inclusion and belonging. Mamdani is Chair of the Governance Committee. She is a member of the Board of Governors for the Glenbow Museum, the Board for The Inclusion Project and is an active contributor to the City of Calgary Mayor's Office and the University of Calgary.
2021 award recipient.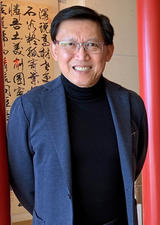 JOSEPH LEUNG
President and CEO of Marquis Communities Development Inc. and Environcon Systems
Joseph Leung moved to Canada from Hong Kong in 1968. As an active member in the UCalgary community, Leung had a two-term tenure on the UCalgary Senate and sponsored 30 engineering and seven Faculty of Environmental Design students to work in Portugal on the largest urban renewal project to ever take place in Europe. Recently, Leung and his wife gifted the University of Calgary $600,000 that will provide full scholarships to international students from China as well as provide funds to Calgary students who choose to study abroad in China.
2019 award recipient.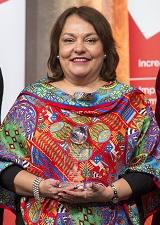 CECILIA VILLANUEVA BRACHO
Former Mexican Consul in Calgary
Former Consul of Mexico in Calgary and current Consul of Mexico in Frankfurt since July 2017, Cecilia Villanueva Bracho graduated from the National Autonomous University of Mexico in International Relations. She has worked for the Mexican Ministries of Education and Foreign Affairs, and in the United Nations Office on Drugs and Crime. As a member of the Foreign Service, she specialized in multilateral affairs and human rights and was appointed Ambassador in 2017.
2018 award recipient.
Career Achievement Awards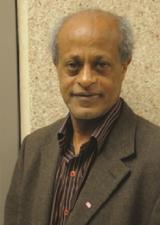 DR. LASHITEW GEDAMU, PhD
Professor, Faculty of Science
Lashitew Gedamu is a Professor of Biochemistry and Molecular Biology and is an Associate Fellow of the Ethiopian Academy of Sciences. Gedamu established and led a sustainable Biomedical Research and Educational capacity program in Ethiopia by training the new generation of researchers. The program has increased research capacity and led to international collaborations, partnerships, and interactions. Gedamu's research focuses on Leishmania parasite that causes Leishmaniasis, a disease which affects several hundred million people throughout the world and is of global health importance. His goal is to develop diagnostics, drugs and vaccines. He has authored more than 100 peer-reviewed publications and has been funded by CIHR, NSERC, WHO and others.
2021 award recipient.
DR. GWENDOLYN HOLLAAR, MD
Associate Professor, Dept Surgery and Dept Community Health Sciences  Assistant Dean, Indigenous, Local and Global Health, Cumming School of Medicine
Gwendolyn Hollaar is a general surgeon and an Associate Professor at the University of Calgary. Over the years, she has participated in multiple medical education projects with partner universities. She is the Assistant Dean of the Indigenous, Local, and Global Health Office at the Cumming School of Medicine.
2021 award recipient.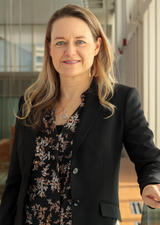 DR. JENN BRENNER, MD
Director, Global Maternal Child Health Cumming School of Medicine
Jenn Brenner is a pediatrician and Clinical Associate Professor at the Cumming School of Medicine. With a passion for global health with expertise and experience in maternal, newborn and child health programming, she has led numerous large research and policy-related health and development projects in East Africa over the past two decades. In 2018, Brenner was recognized with the Canadian Excellence in Women and Children's Health Measuring Impact Award (Can-WaCH), and was named a member of the Canadian Women in Global Health List (Canadian Society for International Health).
2019 award recipient.
DR. STEPHEN RANDALL, PhD
Faculty Professor, Faculty of Arts
Stephen Randall is a University of Calgary Professor Emeritus, and has an extensive portfolio including holding the position of former Dean, Faculty of Social Sciences and Director, Institute for U.S. Policy Research - Latin American Research Centre. He was also awarded the Lifetime Public Service Award Canadian Council for the Americas (Toronto). Randall focuses on international engagement among students, faculty, and the general public to enrich the lives of participants, as he believes this encourages broader cultural understanding and tolerance of different values, traditions and lifestyles.
2019 award recipient.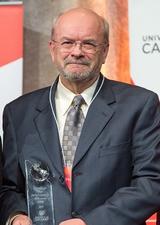 DR. LORNE JAQUES, PhD
Faculty of Social Work
Lorne Jaques began his association with the University of Calgary's International Centre in 1990. He assumed leadership roles within the International Centre, completed his PhD and took leave from the university to become a Director at the New York Office of the United Nations Institute for Training & Research. University of Calgary Internationalization Achievement Awards 2018 He now leads the graduate specialization in International and Community Development in the Faculty of Social Work.
2018 award recipient.