Preventing Property Theft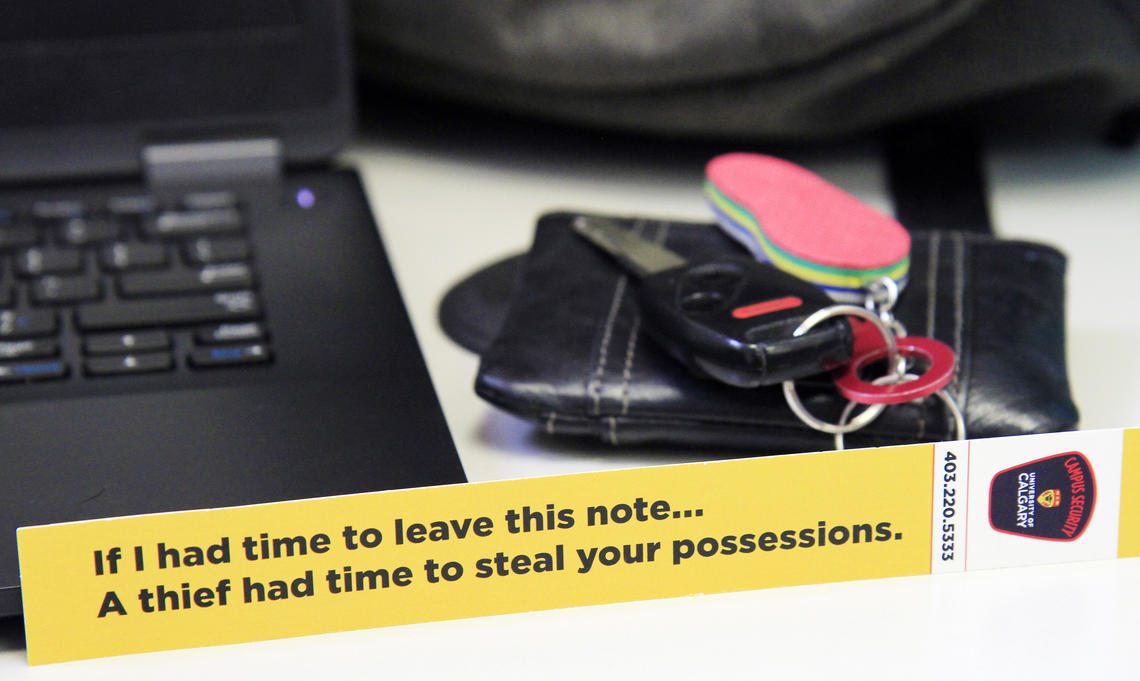 Property crimes are the most common incidents on campus. The theft of personal and university property accounts for losses totalling hundreds of thousands of dollars each year. The more popular items include: wallets, purses, backpacks, textbooks, electronics, and bikes.
Keep your personal belongings with you – unattended items can be stolen in seconds.
Always lock your building, office, lab, and residence room door.
Lock your car doors and remove valuables such as electronics, money, and your garage door opener from plain view.
Use a good quality U-shaped lock to secure your bicycle.
Report to Campus Security
Reporting thefts and suspicious activity is vital to catching thieves and preventing more thefts in the future. Reporting thefts helps Campus Security and the Calgary Police Service identify high-problem areas, theft patterns, and in finding the perpetrators.
Bicycle theft can be reported to Campus Security online, by phone, or in person. You can also report suspicious behaviour, and even upload photos, using the HelpLine and TipLine modules in the UC Emergency Mobile app Alertus. 
Thefts can also be reported to the Calgary Police Service.