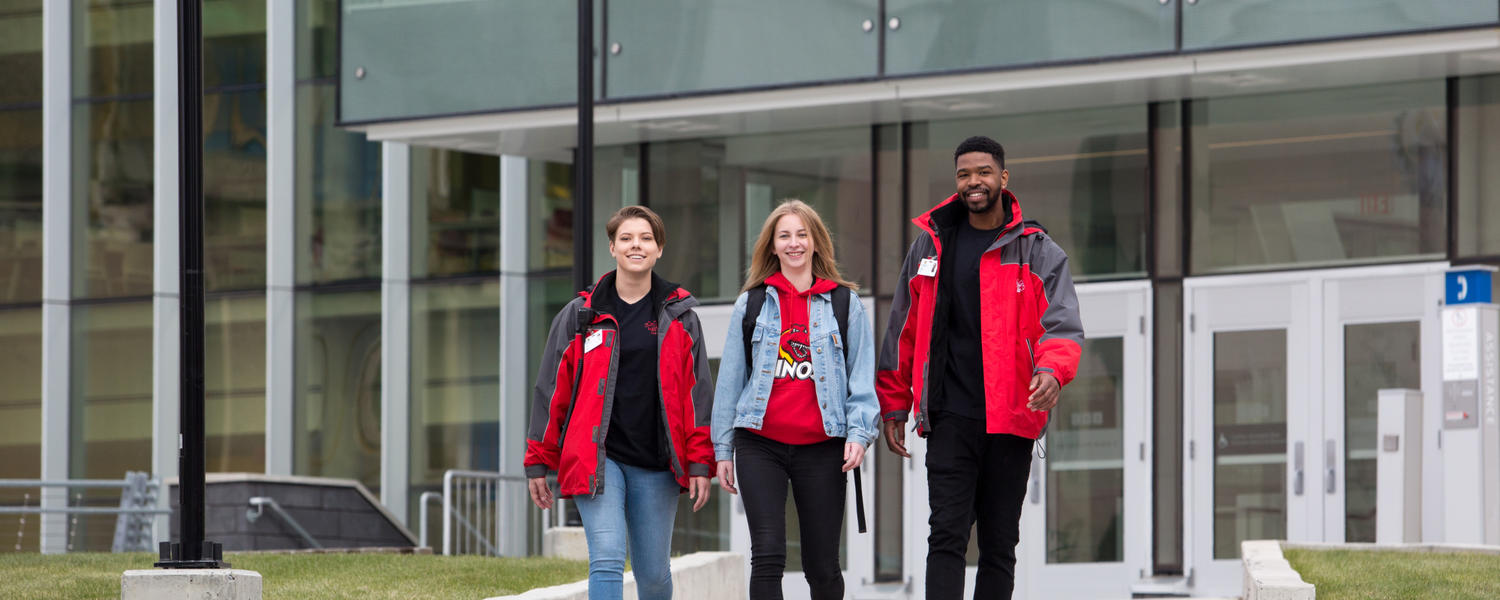 Promoting Campus Safety and Awareness
At Safewalk, your safety is important to us. We are committed to helping students, staff, and campus visitors safely reach their destination on campus. Safewalk is a free service and available 24/7. 
Requesting a Safewalk is easy.
Call Campus Security at 403.220.5333 (24 hours a day, 7 days a week, 365 days a year)
Use campus Help Phones, they are not just for emergencies
Approach an on-duty Campus Security member and request a walk
Your safety is important to us. Property management Security Members will walk with anyone who works at or visits the Downtown Campus – students, staff, faculty, clients, visitors, and contractors. The Downtown Campus' urban environment makes it a perfect candidate for this program, given the dense, diverse, and active population in the city's core.
How to Get a Walk
Visit the Security desks at either the 8th Avenue entrance or the NE 8th Street doors (no booking required)
Call 403.473.2614 (DTC security line)
Talk to a member of DTC security
Email dtsecure@ucalgary.ca to book a walk in advance
Allow up to fifteen minutes for your walk, depending on the location of the Security Member on duty.
Hours
Monday to Thursday: 11 a.m. to 8 p.m.
Friday: 11 a.m. to 6:30 p.m.
Saturday 11 a.m. to 5 p.m.
No service on Sundays, holidays, and designated campus closure dates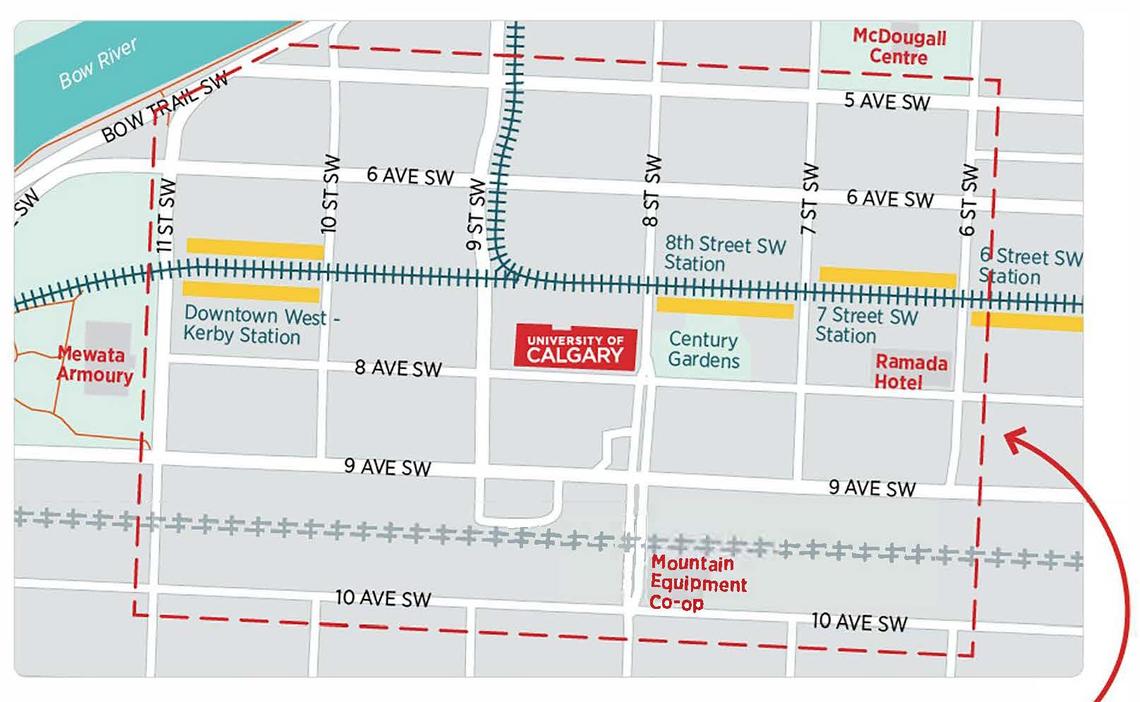 Frequently Asked Questions
The University of Calgary is one of the safest campuses in the country – however, it is not immune to crime. Safewalk is a preventative measure to stay safe.
Our teams may be busy walking another client. This is why we ask that you call shortly before you would like to use Safewalk services.
For insurance reasons, Campus Security are only insured within campus boundaries. Exceptions to this are McMahon Stadium, Health Sciences, Mechanical Engineering and the Alberta Children's Hospital, where we are insured and therefore can walk with clients to and from these destinations.