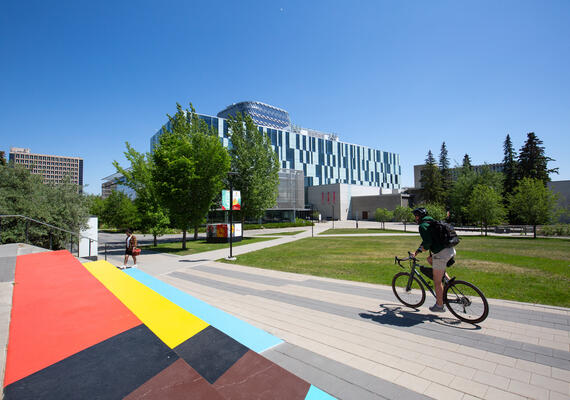 Fostering a Safe Campus Community
To maintain a safe campus, all members of the campus community are encouraged to download and use both UCSafety and the UCalgary Alertus Emergency App. They are two distinct apps that provide different services and safety tools. Only mass notifications will be an integrated feature shared between the two. When used together they can prevent injury and save lives. The apps help to foster a safe and healthy living and learning environment for students, faculty and staff.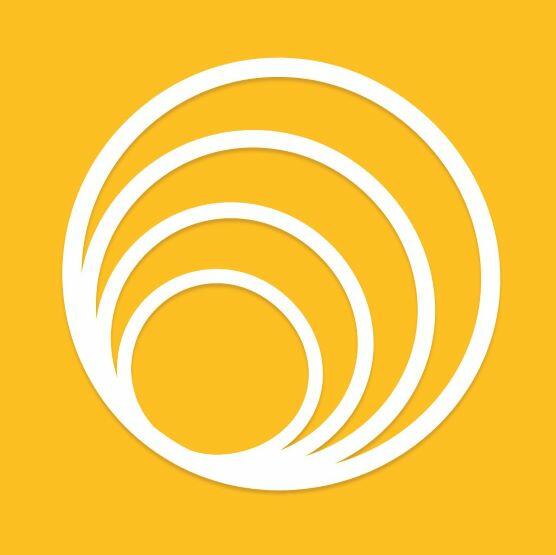 Download the UCalgary Alertus Emergency App
How to download the Alertus App:
Download the Alertus App from the Apple App Store or Google Play Store 
Open app and allow notifications
Use the download instructions below to enter the organization code and pin number 
Enter your UCalgary email address and select "Register"
Confirm your account by email 
Remember to enable notifications as you login to receive alerts or in settings
See the Alertus Emergency Alert Install Guide for more details 
For download instructions for UCalgary guests, which include vendors, tenants and contractors, email the Emergency Management Team at emergencymgmt@ucalgary.ca.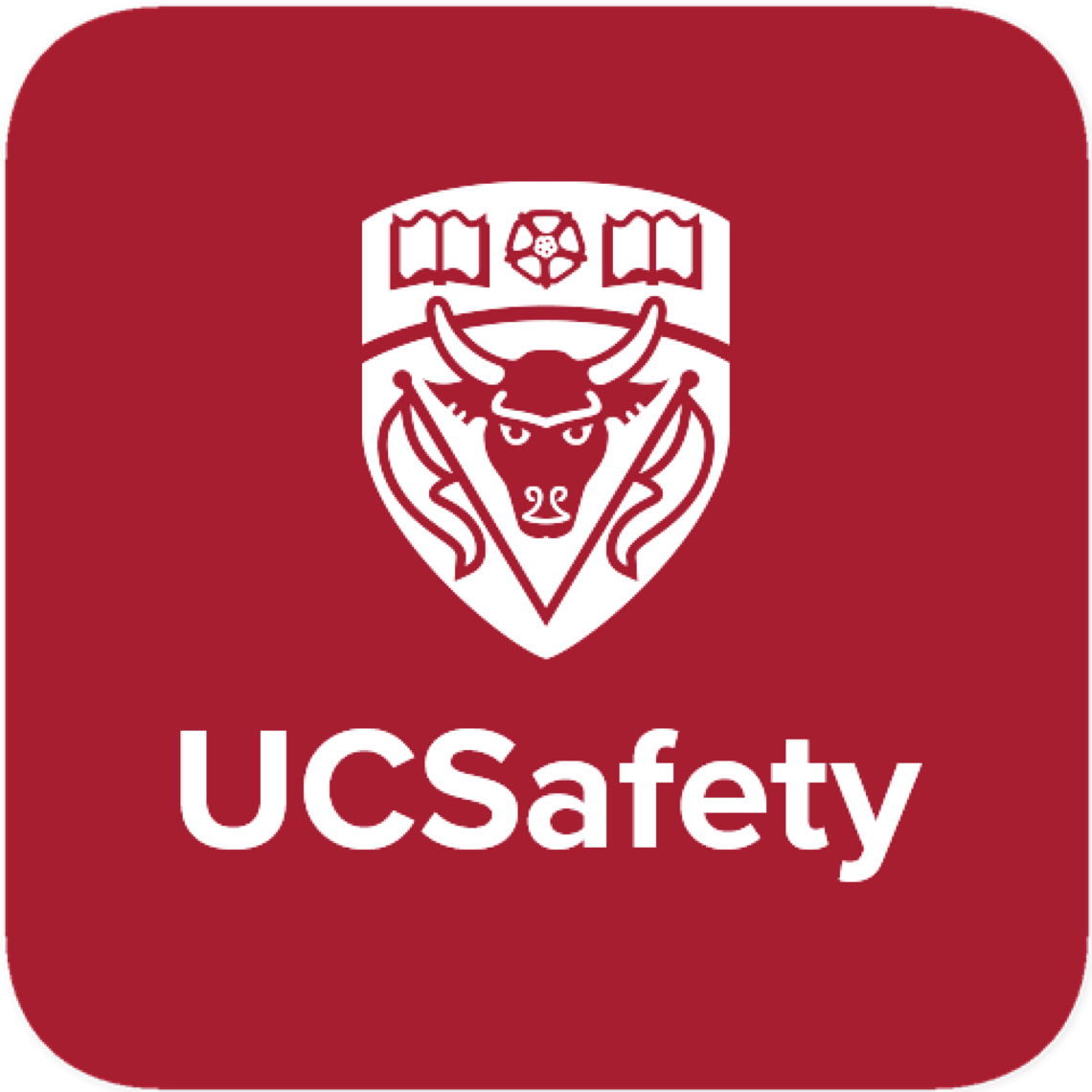 Download the UCSafety App
How to download the UCSafety App:
Download the UCSafety App from the Apple App Store or Google Play Store 
Login using UCalgary credentials 
Check your phone settings and ensure your notifications are enabled, ringer is turned up, a connection to broadband (3G, 4G, LTE or Wi-Fi) and "Do not disturb" feature is turned off 
Add these contacts to your phones contact list

UCalgary Campus Security 403-220-5333
Text notifications will be sent via UCSafety Work Alone Notification 1-888-519-4933
Notifications for missed check-in or emergency will be sent via Telelink Notification 1-833-724-9211
Please ensure your Supervisor/Designated Contact has added these numbers as well as your name and contact number to their contact list. 
See the UCSafety App & Work Alone Quick Reference Guide for more details
These two apps fall under the Acceptable Use of Electronic Resources and Information Policy.  Registered/authorized users found to be abusing the incident reporting or panic features will be investigated. Consequences of mischief, abuse, misuse or accidental false reporting may result in disciplinary action and the removal of registration and access to these apps.
UCSafety Services and Resources
WorkAlone capabilities including regular check-ins with reminders

24/7 monitoring service TeleLink can escalate missed check-ins to supervisors or a designated point of contact for wellness checks if needed. Campus Security can also be engaged if the supervisor is unable to make contact with their worker.  

FriendWalk for individuals to share their location with friends/contacts 
Staff and student wellness resources 

EHS Standards and Training information 

Emergency Response Procedures 

Campus maps 

Ability to report injuries, security concerns  
Ability to report building/grounds hazards 

Send mass notifications to devices during emergencies (integrated with the UCalgary Alertus Emergency App) 
UCalgary Alertus Emergency App Features
UCalgary Alertus Emergency App has a number of features within the app to help keep students, faculty and staff safe on campus. 
Sends mass notifications to mobile and UCalgary-managed desktop and laptop devices during emergencies. Learn more about Alertus monthly testing and past mass notifications here. 
Report incidents: including fire, medical emergencies, suspicious person or an active shooter at the touch of a button. For imminent, life-threatening situations, call 911.
Contact button: helps you reach Campus Security by telephone quickly and easily.
Alerts: will keep you up-to-date on incidents. Notifications will advise you when new alerts are posted. 
Ability to discreetly request help on campus if you are feeling uncomfortable and do not want to draw attention to yourself.
Alertus is UCalgary's primary emergency communications tool, where you can receive up-to-date information during emergency events. We recommend students, faculty, staff, tenants, and vendors to download the app to maintain your safety while on campus.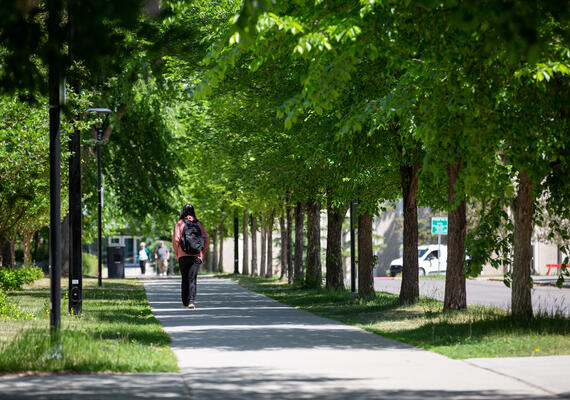 The FriendWalk Feature
The FriendWalk feature can be used by individuals to send their location and destination to a personal contact in real time so their travel can be monitored.   
See the UCSafety App & Friend Walk Feature Quick Reference Guide to see more details on how to use the feature found in the app
Important tips for using the apps
UCalgary has an updated Working Alone Standard based on Occupational Health and Safety (OHS) legislation. This standard requires supervisors to work with their employees who work alone to develop a written Work Alone Plan that includes an effective means of communicating with their point of contact in the case of an emergency. Employees must be able to check-in at regular intervals to verify their safety. 
UCalgary's new online Work Alone Plan, and working-alone app, UCSafety have replaced the old forms, making the process safer and more efficient. Having a plan for working alone that includes regular safety check-ins on the app will give you peace of mind since if you miss a check-in, our 24/7 monitoring company Telelink will be notified. If they are unable to reach you, they will contact your manager, supervisor or designated point of contact who will do a wellness check if needed. Campus Security can also be engaged if the designated contact person is unable to make contact.  
UCalgary's Working Alone Standard applies on and off campus and the UCSafety app can be used anywhere there is cellular or Wi-Fi service. It is, therefore, the recommended tool for check-ins and will replace the online forms used in current working alone plans. Please complete the online Work Alone Plan with your manager/supervisor before working alone. If the App can't be used, a consultation with EHS is required to identify an equivalent process.   
Who is considered working alone?  
A person is working alone at a work site where assistance, in the event of an injury, illness or emergency is not readily available. All employees, regardless of the type or location of work, are encouraged to download and use the UCSafety app.  
UCSafety App FAQs
Frequently Asked Questions about the UCSafety App, as well as questions regarding the WorkAlone feature and/or StudyAlone feature in the app
UCalgary Alertus Emergency App FAQ
Frequently Asked Questions about the UCalgary Alertus Emergency App. 
Working Alone - Canadian Centre for Occupational Health and Safety (CCOHS)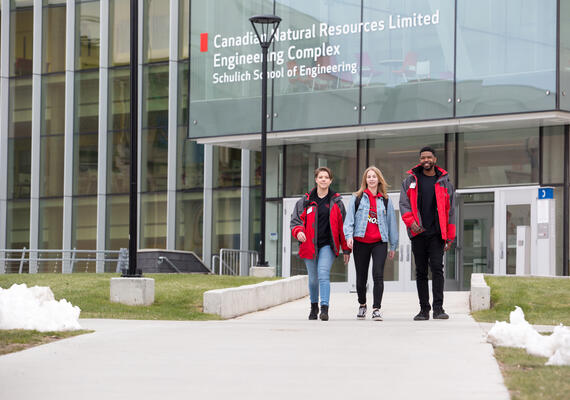 Safewalk
Campus Security offers Safewalk, a free service for students, staff, and visitors. Safewalk is in the Campus Security office. On duty Safewalk staff can be found on campus. Safewalk is available 24 hours a day, 7 days a week, and 365 days a year. The Safewalk service is free and available to students, staff, and visitors on the university campus. 
Call 403.220.5333 and two experienced Safewalkers will be dispatched to walk along with you.   
Safewalks are done in male/female pairs and will walk anywhere on campus (including McMahon Stadium, Health Sciences, Student Family Housing, and the Alberta Children's Hospital). Safewalk also walks with clients to their cars, their residence rooms, the LRT, and bus. Learn more CTA.