Biking is one of the best ways to navigate to and around campus. At any given day during bike-friendly months, hundreds of students, faculty, and staff ride bicycles on campus as their main form of transportation. Whether for environmental reasons or as a cost-efficient transportation method, bikes are a popular conveyance for our active campus population. But just like the rest of Calgary, the university has had its fair share of preventable bike theft.
In 2022, fifty-eight bikes were reported stolen from campus. One of the most powerful tools against bike theft is knowing how to correctly secure your bike.
Choose the right lock, not the least expensive.
Lock your bike to a bike rack, or to something that cannot be cut, lifted or removed.
Lock your bike in a well-lit area with high foot traffic and good visibility.
Lock your bike using a multi-lock system that makes bikes harder to steal (see diagram).
Make sure your lock is a tight fit.
Take the seat with you.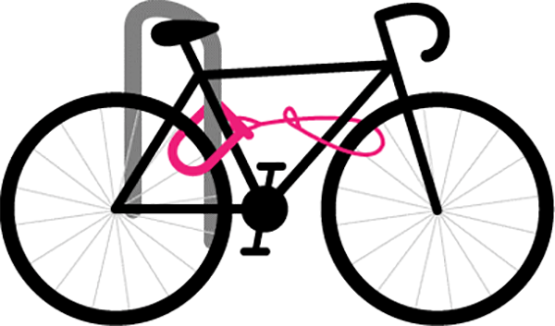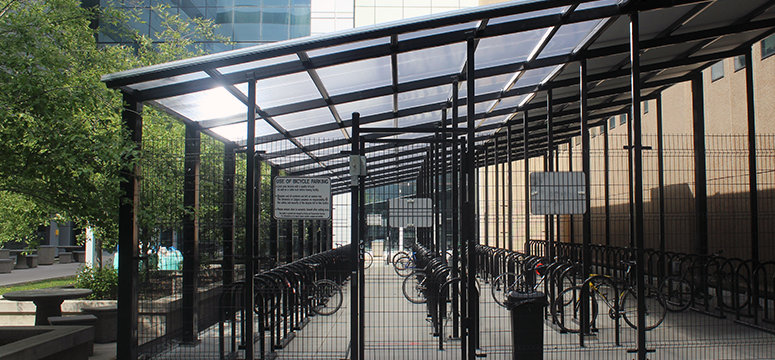 Take advantage of protected bike lockers, located both on the Foothills campus and in the Arts Parkade on main campus. Bike lockers are the most secure way to store your bike on campus, for $30 per year, it's an affordable option if you ride even semi-regularly. 
Buy your bike locker permits in person from Parking and Transportation Services.
Report to Campus Security
Reporting thefts and suspicious activity is vital to catching thieves and preventing more thefts in the future. Reporting thefts helps Campus Security and the Calgary Police Service identify high-problem areas, theft patterns, and in finding the perpetrators.
Bicycle theft can be reported to Campus Security online, by phone or in person. You can also report suspicious behaviour, and upload photos, using the HelpLine and TipLine modules in the UC Emergency Mobile app Alertus.
Dismount bike when using a crosswalk
When riding on roadway, obey all traffic control devices 
Always wear a helmet when riding
Use lights/reflectors when riding at night
Ride at appropriate speed and be considerate of pedestrians
Ensure your lock is properly affixed