Tuition and Fees Overview
Tuition and Fees paid by students support the daily operations of the University including learning materials and other goods and services that enhance the student experience, faculty and staff salaries and building and infrastructure maintenance. Check out the chart below that outlines the UCalgary funding model.
Tuition and fees can be broken down into domestic student tuition, international student tuition and general fees including mandatory non-instructional fees. Undergraduate and graduate tuition is assessed per course and/or per program.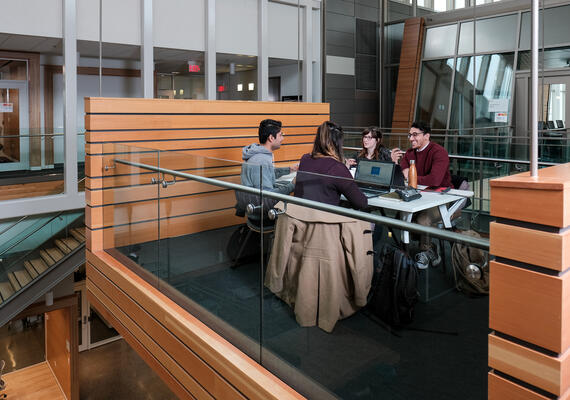 Student Engagement
The University is committed to engaging in a comprehensive consultation process for tuition and fees. The process has been designed to ensure that consultation is meaningful, inclusive, and substantive and that student input is considered and addressed in the development of tuition and fee proposals. 

The Student Engagement Process for Tuition and Fee Consultation serves as a blueprint for annual planning and provides details on the timeline, guiding principles, and components of the consultation process. Each year, the process is reviewed by the Tuition and Fees Consultation Committee and an annual schedule of activities is developed.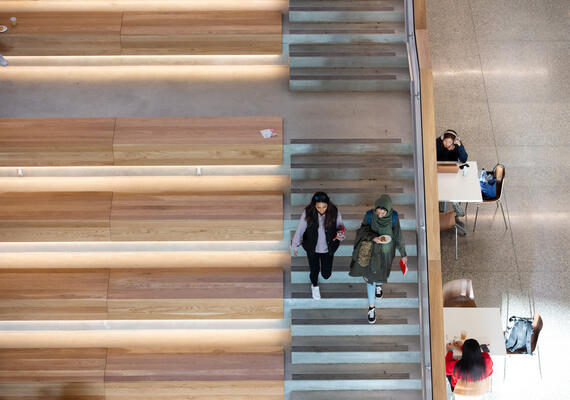 Who is the Tuition & Fees Consultation Committee?
The Tuition & Fees Consultation Committee (TFCC) is the official tuition consultation body established by the Board of Governors and approved by the Ministry of Advanced Education. The committee's purpose is to annually review tuition costs, other instructional and mandatory non-instructional fees, and parking, residence and meal plan rates. The committee ensures open communication and consultation between student leaders and senior administration on matters related to tuition and fees.
Funding for the University comes from multiple sources in addition to tuition and fees.
Student tuition and fees include all income related to credit and non-credit tuition and related fees. Student tuition and fees for 2023-24 are budgeted to be $372.6 million or 22.9 percent of total revenue.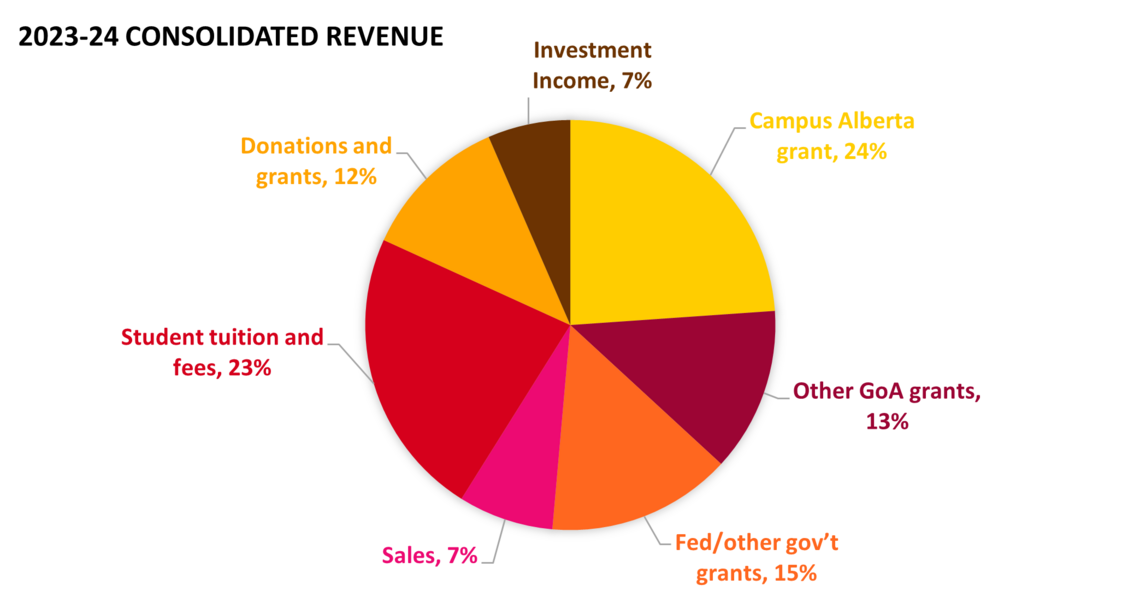 Additional Resources and Reports