Convocation visual identity
Convocation is an important milestone for students, and our UCalgary community celebrates this moment each spring and fall. A cohesive look helps identify, elevate and celebrate the occasion.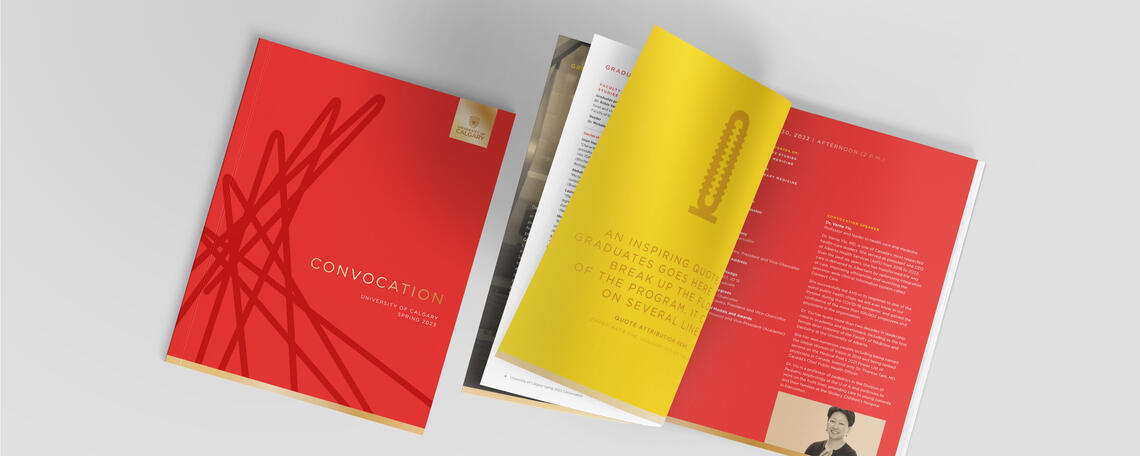 When to use convocation visual elements
Faculties and units are welcome to incorporate the convocation visual elements when promoting and celebrating convocation or related events. The convocation elements should be used with purpose, and should always fit into the overall UCalgary brand.
Convocation visual elements should not be used on any materials that are not connected to convocation. This is especially important when using the metallic gold colour — this should only be used for convocation.
Want to know if your project should use these visual elements? Please contact us.
UCalgary red and gold
To reinforce the connection to the university, UCalgary's primary brand colours of red and gold should be prominently featured in all convocation materials. Red should be used for pre- and day-of-event materials, while gold should be used for day-of- and post-event materials. 
Metallic gold
A metallic gold has been introduced to convocation to help celebrate the important occasion. Metallic gold should be used sparingly and for emphasis. 
The metallic gold should not be used for any UCalgary materials outside of convocation.



Minimalist UCalgary illustrations
The convocation visual identity also features illustrations that represent UCalgary and graduates. These minimalist illustrations feature UCalgary landmarks, student life, graduation and celebration items, and UCalgary branding marks. They're available in red and gold.
A library of illustration is available for use. The illustrations can be used at different sizes, but please refrain from any other alterations, like changing the colour or adding elements. Please contact us for access to the illustrations, of if you have suggestions for additional iIllustrations.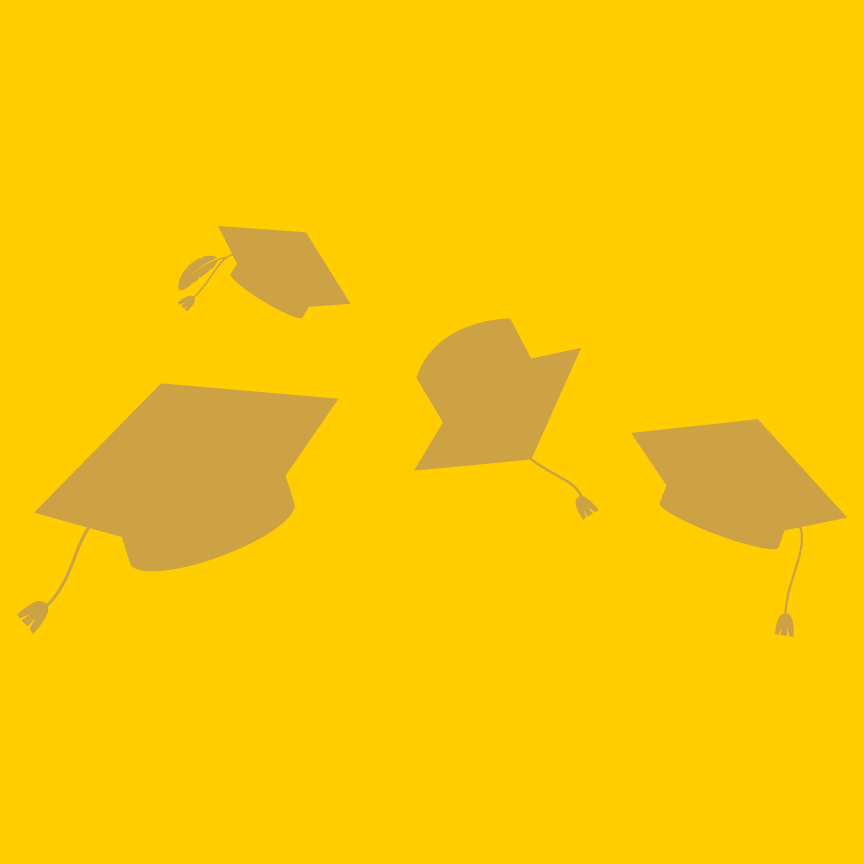 Images of past graduates can help convey the joy of convocation, and bring a human element to event communications. Photos of the President, Chancellor and UCalgary campus can also be used where appropriate. The images can be used either in full colour, or with a gold overlay. 
Photos from convocation ceremonies are uploaded on the UCalgary photo DAM each spring and fall, and use of recent photos is encouraged. Visit the imagery page for more information about the photo DAM and how to access it.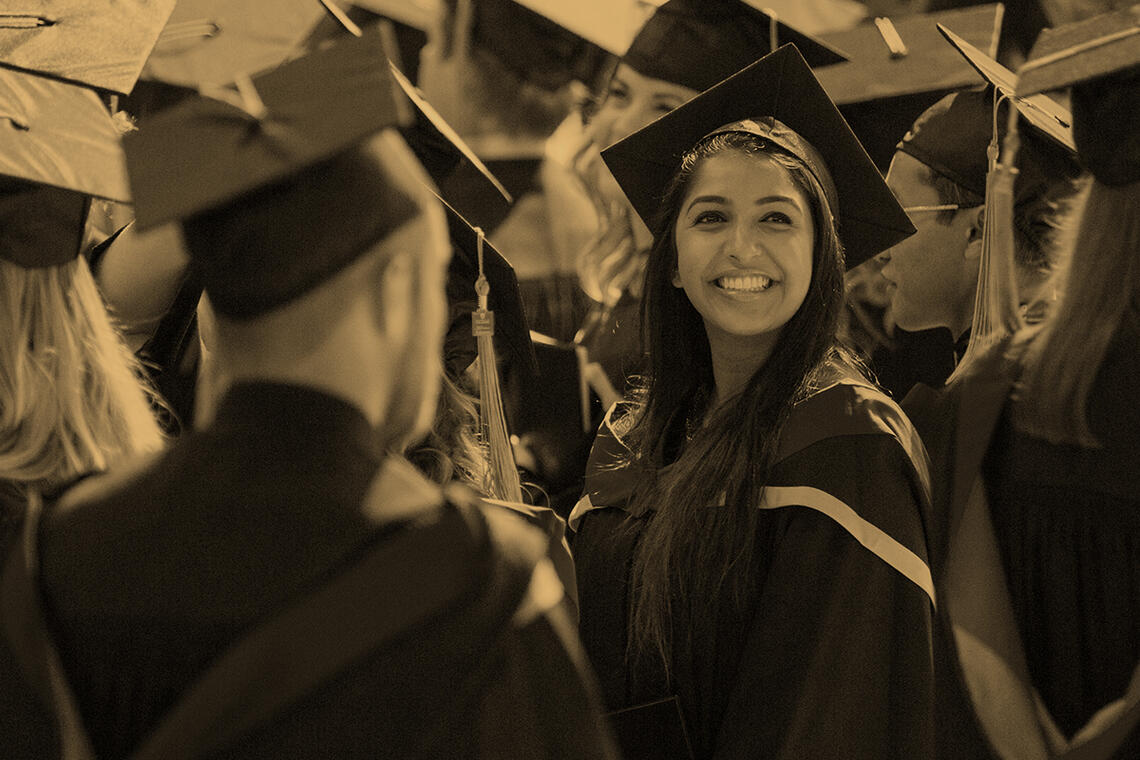 Metallic gold UCalgary logo tab
To elevate the event, metallic gold UCalgary logo tabs have been created specifically for convocation. The logo tabs should be used on any convocation materials that require a UCalgary logo. The metallic gold UCalgary logo tab can not be used on any materials outside of convocation materials.
The following templates can help promote convocation. For individual design assets, or for other convocation communication assets, please contact us.
Social Media
Digital Signs
Print
Video