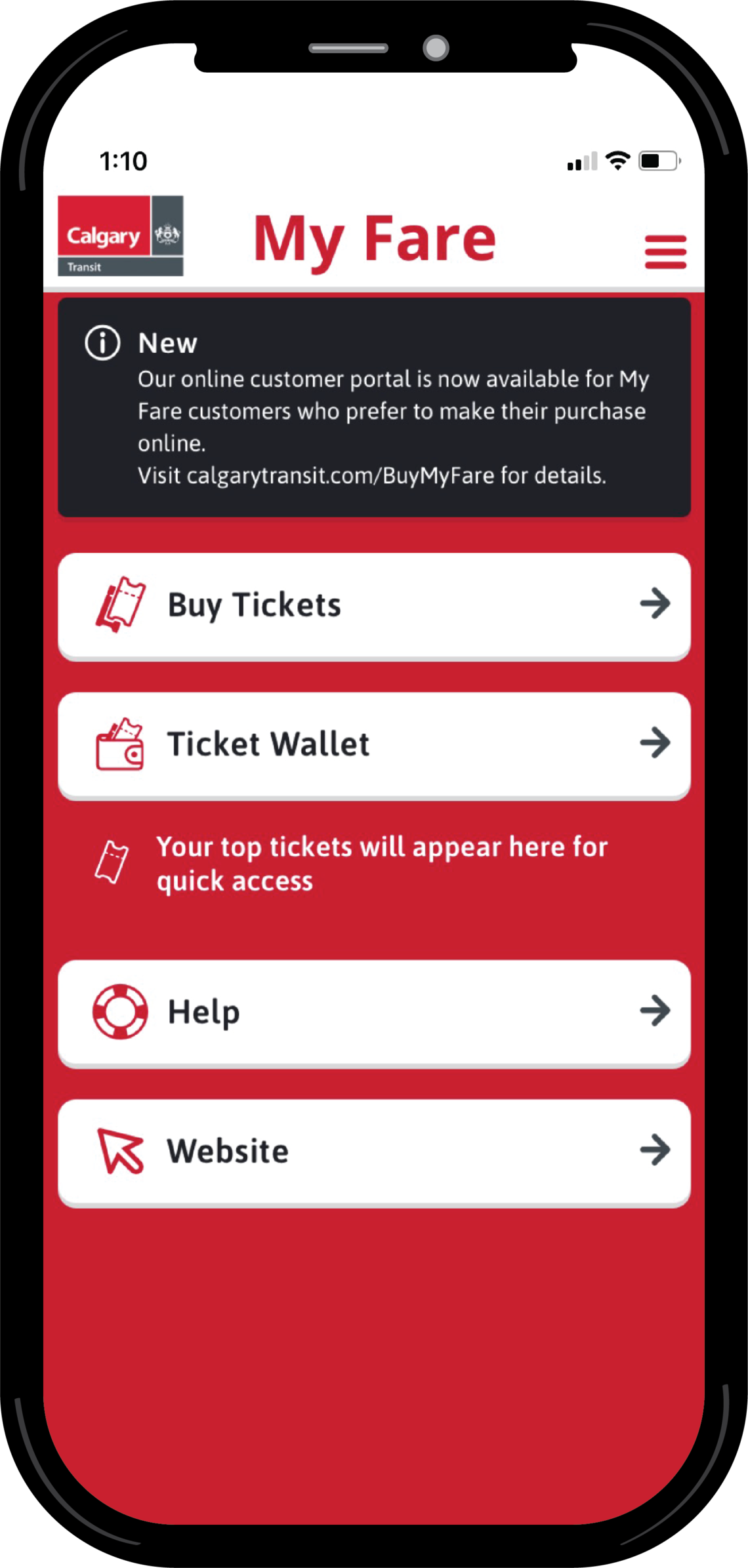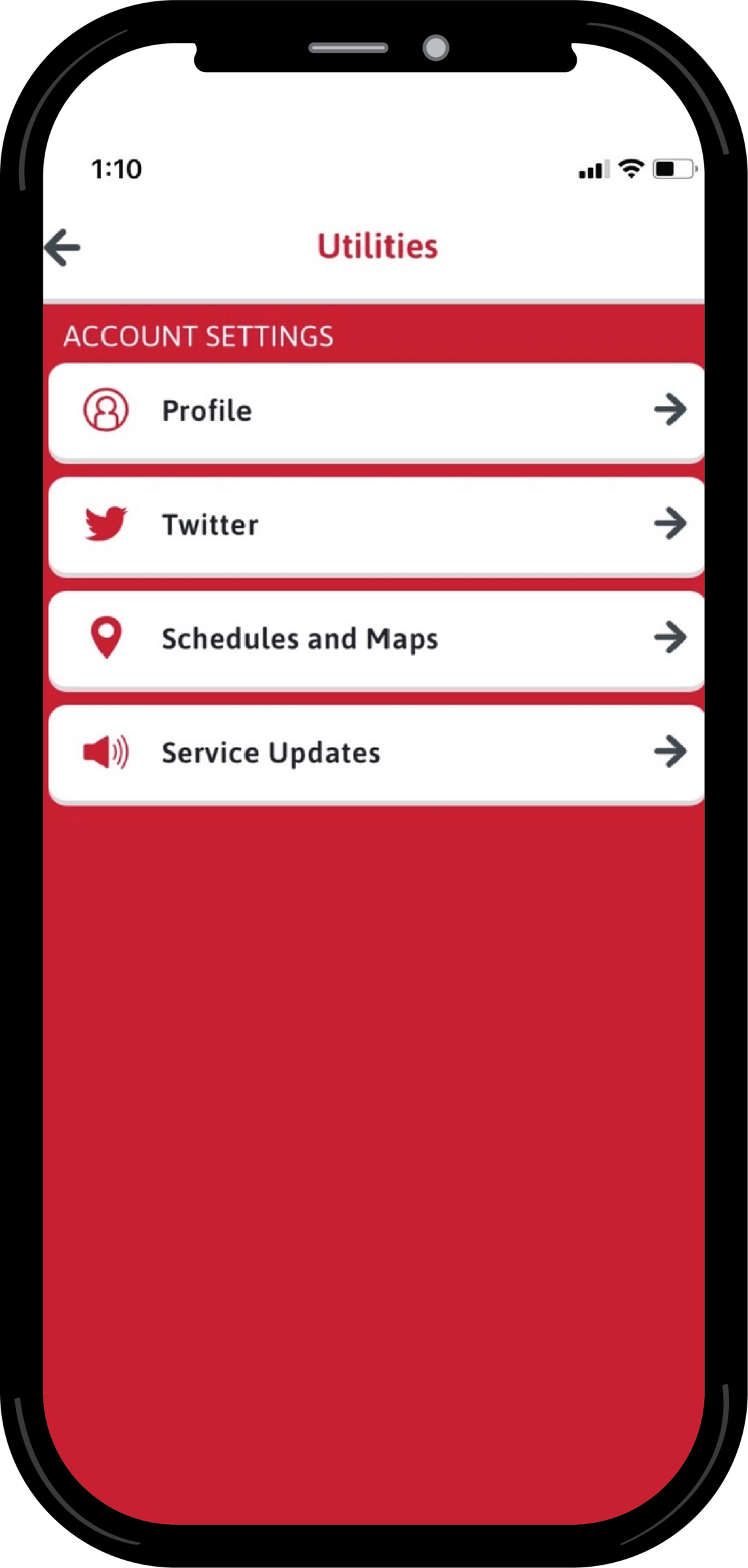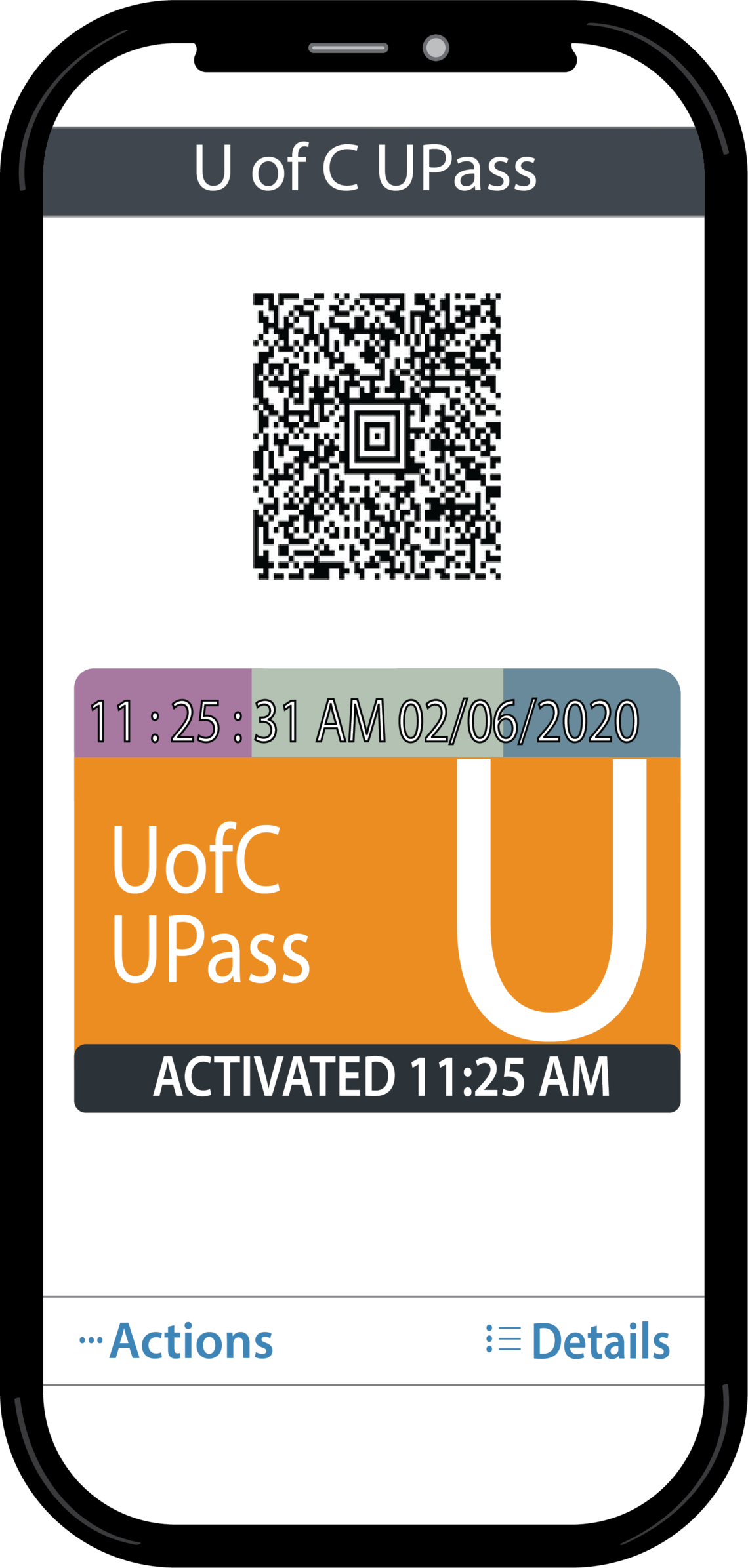 Download the My Fare app
Download the Calgary Transit's My Fare app on the App Store for iOS or Google Play for Android devices.
Create your MyID account
Click on the menu in the top right corner of the My Fare app and select Profile. 
Click on the New Account tab and create your MyID account using your UCalgary email address. 
Get your verification code
A verification code will be sent to your UCalgary email address. Enter your unique verification code into the My Fare app. 
Please wait 48 – 72 hours for your UPass to appear in your My Fare wallet.
Activate your UPass
Your UPass can be activated for use on the first day of each semester. 
Must have a valid UCalgary email address (ie. johndoe@ucalgary.ca)
Must be enrolled full-time in the semester (ie. a minimum of nine units in the fall and winter semester separately or six units in spring or summer separately; you can not combine terms to meet eligibility)
Opt in through the My Financials section of the student center online. 
Must have a handheld device that supports either Google Play (Android) or App Store (iOS). 
Note: To be eligible to opt in for a term, students must be full-time within the term and not already have the UPass added to their student account. The opt-in opens two weeks prior to the start of term, and closes on the term fee deadline. View the academic schedule for dates.