The Working Alone Standard
The Working Alone Standard applies to all work-related activities where an employee of the University is required to work alone. This standard defines the minimum requirements and expectations that must be met to ensure the safety of employees who, due to the nature of their work, are required to work alone in circumstances and locations where assistance may not be readily available in the event of a work-related injury, illness or other emergencies.
The Work Alone Plan is a required written agreement between the lone worker and their supervisor describing the type of work that may be performed while working alone, the duration of the working alone session, the location of work, and the check-in intervals.
View your Work Alone Plan (login required).
The first time you access the app, you will need to grant the application permission to use the necessary connections. Click on the "Allow" button and it will take you to the application.
When working on Main campus, Foothills campus and in locations where Wi-Fi is consistent, the WorkAlone session feature within the UCSafety App is the preferred communication method. The UCSafety App will automatically implement escalation procedures for missed check-in and emergency alerts through the 24/7 Telelink monitoring service. Check-in history will be maintained for audit purposes.
Contact EHS for consultation if:
you are unable to use the app to support your Work Alone Plan
you will be working alone on a campus other than Main or Foothills
you require assistance developing your Work Alone Plan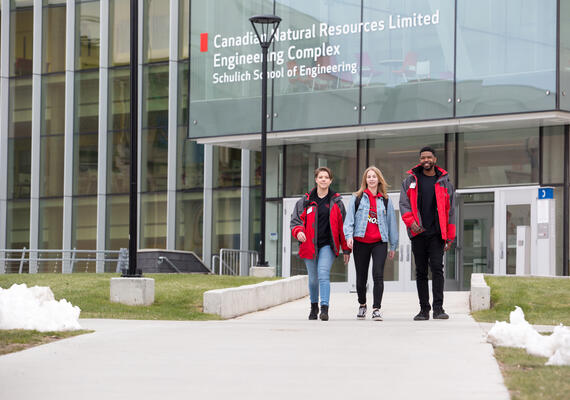 Safewalk
Campus Security offers Safewalk, a free service for students, staff, and visitors. Safewalk is in the Campus Security office. On duty Safewalk staff can be found on campus. Safewalk is available 24 hours a day, 7 days a week, and 365 days a year. The Safewalk service is free and available to students, staff, and visitors on the university campus. 
Call 403.220.5333 and two experienced Safewalkers will be dispatched to walk along with you.   
Safewalks are done in male/female pairs and will walk anywhere on campus (including McMahon Stadium, Health Sciences, Student Family Housing, and the Alberta Children's Hospital). Safewalk also walks with clients to their cars, their residence rooms, the LRT, and bus. Learn more CTA. 
Working Alone - Canadian Centre for Occupational Health and Safety (CCOHS)