The University of Calgary Educational Leaders in Residence program ignites change to advance strategic institutional teaching and learning priorities. Leaders in Residence are scholars and educators from across the academy who leverage their expertise, experience and passion to build vibrant teaching and learning cultures. These educational leaders consult and collaborate with others across the university to lead innovative projects, in areas such as online and blended learning, graduate supervision and mentorship, academic integrity, Indigenous pedagogies and assessment of learning through partnerships with Vice-Provosts and the Taylor Institute for Teaching and Learning.
As educational leaders, they are responsible for developing and implementing high-impact, institutional teaching and learning projects that lead to clear outcomes and results. Through their work, Educational Leaders in Residence are provided with an opportunity to advance their academic growth, scholarly expertise and educational leadership.
Partnering with the Taylor Institute will not only allow for the development of programs that will expose supervisors to cutting-edge approaches to mentorship and graduate education, but also facilitate new research into pedagogical practice for thesis-based programs.
Dr Robin Yates, PhD
Vice-Provost and Dean, Graduate Studies
Current Educational Leaders in Residence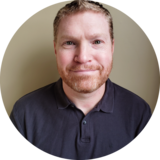 Educational Leader in Residence, Online and Blended Learning
Dr. Corey Flynn, PhD, Faculty of Science
Educational Leader in Residence, Teaching and Learning Research and Scholarship
Dr. Mindi Summers, PhD, Faculty of Science
Educational Leader in Residence: Online and Blended Learning
Dr. Derritt Mason, PhD, Faculty of Arts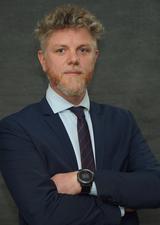 Educational Leaders in Residence, Teaching and Learning Research and Scholarship
Dr. Fabian Neuhaus, PhD, School of Architecture, Planning and Landscape