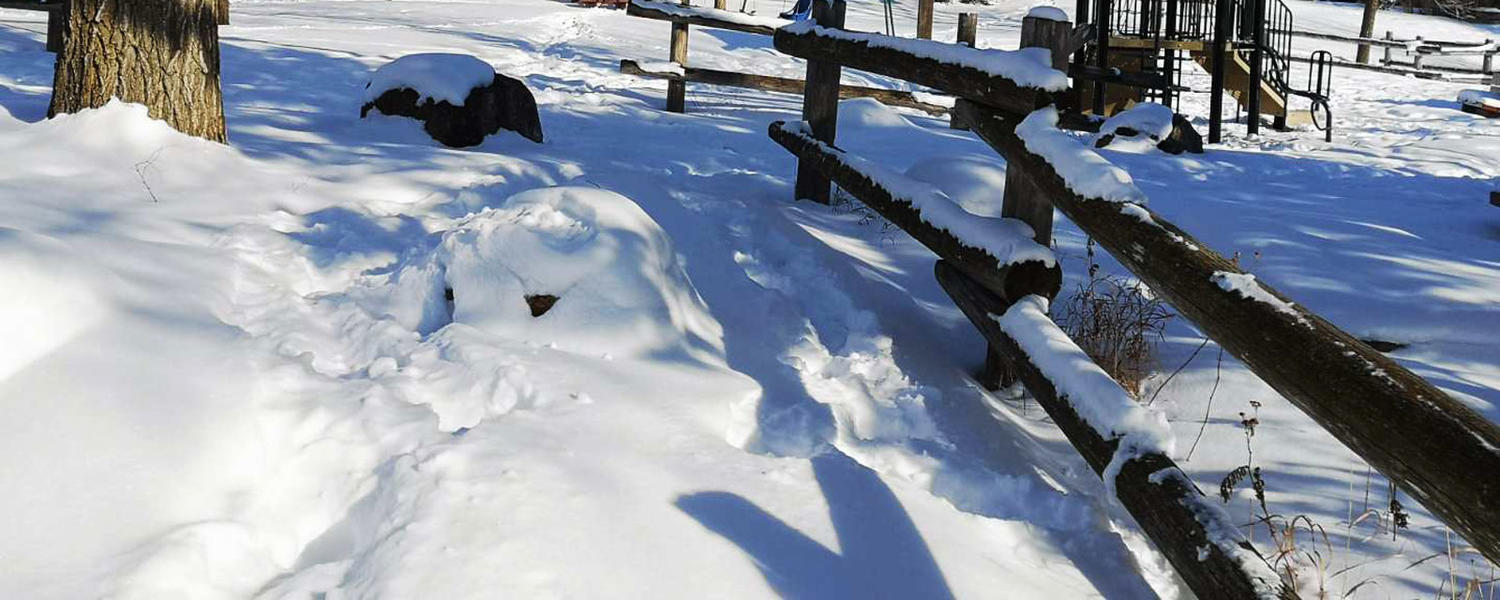 Publications
Microbial Markets and Geomicrobiology Group
2023
Shengjie Li, Damon Mosier, Xiaoli Dong, Angela Kouris, Guodong Ji, Marc Strous, Muhe Diao (2023) Frequency of change determines effectiveness of microbial response strategies. The ISME Journal. doi.org/10.1038/s41396-023-01515-9
S Emil Ruff, Pauline Humez, Isabella Hrabe de Angelis, Muhe Diao, Michael Nightingale, Sara Cho, Liam Connors, Olukayode O. Kuloyo, Alan Seltzer, Samuel Bowman, Scott D. Wankel, Cynthia N. McClain, Bernhard Mayer & Marc Strous (2023) Hydrogen and dark oxygen drive microbial productivity in diverse groundwater ecosystems. Nature Communications 14: 3194. nature.com/articles/s41467-023-38523-4
Marianne Haines, Varada Khot, Marc Strous (2023) The vigor, futility, and application of microbial element cycles in alkaline soda lakes. Elements 19:1, 30-36. doi.org/10.2138/gselements.19.1.30
Cigdem Demirkaya, Agasteswar Vadlamani, Taina Tervahauta, Marc Strous, Hector De la Hoz Siegler (2023) Autofermentation of alkaline cyanobacterial biomass to enable biorefinery approach. Biotechnology for Biofuels and Bioproducts 16:1, 1-14. doi 10.1186/s13068-023-02311-5
Manuel Kleiner, Angela Kouris, Marlene Violette, Grace D'Angelo, Yihua Liu, Abigail Korenek, Nikola Tolić, Timo Sachsenberg, Janine McCalder, Mary S Lipton, Marc Strous (2023) Ultra-sensitive isotope probing to quantify activity and substrate assimilation in microbiomes. Microbiome 11:1, 1-23. doi 10.1186/s40168-022-01454-1

Zorz J, Li C, Chakraborty A, Gittins DA, Surcon T, Morrison N, Bennett R, MacDonald A, Hubert CRJ (2023) SituSeq: An offline protocol for rapid and remote Nanopore amplicon sequence analysis. ISME Communications 3: 33.

Gittins DA, Bhatnagar S, Hubert CRJ (2023) Environmental Selection and Biogeography Shape the Microbiome of Subsurface Petroleum Reservoirs. mSystems 8: e00884-22.

Rattray JE, Elizondo G, Sloan K, Morrison N, Fowler M, Gittins DA, Webb J, Campbell DC, MacDonald A, Hubert CRJ (2023) Elevated bacterial endospores associated with thermogenic hydrocarbon seeps in deep sea sediments. Organic Geochemistry 177: 104568.

Acosta N, Bautista MA, Waddell BJ, Du K, McCalder J, Pradhan P, Sedaghat N, Papparis C, Buchner Beaudet A, Chen J, Van Doorn J, Xiang K, Chan L, Vivas L, Low K, Lu X, Lee J, Westlund P, Chekouo T, Dai X, Cabaj J, Bhatnagar S, Ruecker N, Achari G, Clark RG, Pearce D, Harrison JJ, Meddings J, Leal J, Ellison J, Missaghi B, Kanji JN, Larios O, Rennert-May E, Kim J, Hrudey S, Lee BE, Pang X, Frankowski K, Conly J, Hubert CRJ, Parkins MD (2023) Hospital wastewater monitoring for variants of SARS-CoV-2 reveals correlations with variant-specific cases and outbreaks. Journal of Medical Virology 95: e28442.

Li C, Adebayo O, Ferguson DK, Wang S, Rattray JE, Fowler M, Webb J, Campbell C, Morrison N, MacDonald A, Hubert CRJ. (2023) Bacterial anomalies in seabed sediments associated with deep water hydrocarbon seepage. Deep Sea Research 193: 103955.
2022
Chakraborty A, Suchy M, Hubert CRJ, Ryan MC (2022) Vertical stratification of microbial communities and isotope geochemistry tie groundwater denitrification to sampling location within a nitrate-contaminated aquifer. Science of the Total Environment 820: 153092.

Afenyo M, Hubert CRJ, Bhatnagar S, Jiang C (2022) Informing marine shipping insurance premiums in the Arctic using marine microbial genomics. Genomics and the Bioeconomy Elsevier, Eds Catalina Lopez-Correa and Adriana Suarez-Gonzalez.

Rattray JE, Chakraborty A, Elizondo G, Ellefson E, Bernard BB, Brooks J, Hubert CRJ (2022) Endospores associated with deep seabed geofluid features in the Eastern Gulf of Mexico. Geobiology 20: 823-836.

Gittins DA, Desiage PA, Morrison N, Rattray JE, Bhatnagar S, Chakraborty A, Zorz J, Li C, Horanszky O, Cramm MA, Webb J, MacDonald A, Fowler M, Campbell DC, Hubert CRJ (2022) Geological processes mediate a microbial dispersal loop in the deep biosphere. Science Advances 8: eabn3485.

Hubert CRJ, Acosta N, Waddell BJ, Hasing ME, Qiu Y, Fuzzen M, Harper NBJ, Bautista MA, Gao T, Papparis C, Van Doorn J, Du K, Xiang K, Chan L, Vivas L, Pradhan P, McCalder J, Low K, England WE, Kuzma D, Conly J, Ryan MC, Achari G, Hu J, Cabaj JL, Sikora C, Svenson L, Zelyas N, Servos M, Meddings J, Hrudey SE, Frankowski K, Parkins MD, Pang X, Lee BE (2022) Tracking Emergence and Spread of SARS-CoV-2 Omicron Variant in Large and Small Communities by Wastewater Monitoring in Alberta, Canada. Emerging Infectious Diseases 28: 1770-1776.

Acosta N, Bautista MA, Waddell BJ, McCalder J, Buchner Beaudet A, Man L, Pradhan P, Sedaghat N, Papparis C, Bacanu A, Hollman J, Krusina A, Southern D, Williamson T, Li C, Bhatnagar S, Murphy S, Chen J, Kuzma D, Meddings J, Hu J, Cabaj JL, Conly JM, Ruecker NJ, Achari G, Ryan CM, Frankowski K, Hubert CRJ, Parkins MD (2022) Longitudinal SARS-CoV-2 RNA Wastewater Monitoring Across a Range of Scales Correlates with Total and Regional COVID-19 Burden in a Well-Defined Urban Population. Water Research 220: 118611

Hrudey SE, Bische, HN, Charrois J, Chik AHS, Conant B, Delatolla R, Dorner S, Graber T, Hubert CRJ, Isaac-Renton J, Pons W, Safford H, Servos M, Sikora C (2022) Wastewater Surveillance for SARS-CoV-2 RNA in Canada. Facets 7: 1493-1597.
Chakraborty A, Rattray JE, Drake SS, Matthews S, Li C, Jørgensen BB, Hubert CRJ (2022) Metabolic responses of thermophilic endospores to sudden heat-induced perturbation in marine sediment samples. Frontiers in Microbiology 13: 958417. doi: 10.3389/fmicb.2022.958417
Bell E, Rattray JE, Sloan K, Sherry A, Pilloni G, Hubert CRJ (2022) Hyperthermophilic endospores germinate and metabolize organic carbon in sediments heated to 80°C. Environmental Microbiology 24: 5534-5545.
Voegtlin SP, Barnes RJ, Hubert CRJ, Larter SR, Bryant SL (2022) Formation of biologically influenced palladium microstructures by Desulfovibrio desulfuricans and Desulfovibrio ferrophilus IS5. New Biotechnology 72, 128-138. 10.1016/j.nbt.2022.11.001
Paquette AJ, Vadlamani A, Strous M, De La Hoz Siegler H (2022) Nutrient management and medium reuse for cultivation of a cyanobacterial consortium at high pH and alkalinity. Frontiers in Bioengineering and Biotechnology 10:942771. doi.org/10.3389/fbioe.2022.942771
Barnes RJ, Voegtlin SP, Hubert CRJ, Larter SR, Bryant SL (2022) The Critical Role of Environmental Synergies in the Creation of Bionanohybrid Microbes. Applied and Environmental Microbiology, 88 (7): e02321-21. 10.1128/aem.02321-21
Khot V, Zorz J, Gittins DA, Chakraborty A, Bell E, Bautista MA, Paquette AJ, Hawley AK, Novotnik B, Hubert CRJ, Strous M, Bhatnagar S (2022) CANT-HYD: A Curated Database of Phylogeny-Derived Hidden Markov Models for Annotation of Marker Genes Involved in Hydrocarbon Degradation. Frontiers in Microbiology 12:764058. doi.org/10.3389/fmicb.2021.764058
Li S, Liao Y, Pang Y, Dong X, Strous M, Ji G (2022) Denitrification and dissimilatory nitrate reduction to ammonia in long-term lake sediment microcosms with iron (II). Science of the Total Environment 807:150835. doi.org/10.1016/j.scitotenv.2021.150835
Ataeian M, Liu Y, Kouris A, Hawley AK, Strous M (2022) Ecological Interactions of Cyanobacteria and Heterotrophs Enhances the Robustness of Cyanobacterial Consortium for Carbon Sequestration. Frontiers in Microbiology 13:780346. doi: 10.3389/fmicb.2022.780346
Ruhl IA, Sheremet A, Smirnova AV, Sharp CE, Grasby SE, Strous M, Dunfield PF (2022) Microbial Functional Diversity Correlates with Species Diversity along a Temperature Gradient. MSystems 7:1 doi.org/10.1128/msystems.00991-21
Haines M, Vadlamani A, Richardson WDL, Strous M (2022) Pilot-scale outdoor trial of a cyanobacterial consortium at pH 11 in a photobioreactor at high latitude. Bioresource Technology 354 doi: 10.1016/j.biortech.2022.127173
Barnes RJ, Voegtlin SP, Naik SR, Gomes R, Hubert CRJ, Larter SR, Bryant SL (2022) Inhibition of sulfate reduction and cell division by Desulfovibrio desulfuricans coated in palladium metal. Applied and Environmental Microbiology, 88 (12): e00580-22. doi: 10.1128/aem.00580-22
Li S, Diao M, Wang S, Zhu X, Dong X, Strous M, Ji G (2022) Distinct oxygen isotope fractionations driven by different electron donors during microbial nitrate reduction in lake sediments. Environmental Microbiology Reports doi: 10.1111/1758-2229.13101
2021
Scheffer G, Hubert CRJ, Enning DR, Lahme SA, Mand J, de Rezende JR (2021) Adaptation and Persistence of a Low Diversity Microbiome in a High Salinity Offshore Oil Reservoir. Microorganisms 9: 2266.

Murphy SMC, Bautista MA, Cramm MA, Hubert CRJ (2021) Biodegradation of diesel and crude oil by Labrador Sea cold adapted microbial communities. Applied & Environmental Microbiology 87: e00800-21. https://doi.org/10.1128/AEM.00800-21.

Ataeian M, Vadlamani A, Haines M, Mosier D, Dong X, Kleiner M, Strous M, Hawley AK (2021) Proteome and strain analysis of cyanobacterium Candidatus "Phormidium alkaliphilum" reveals traits for success in biotechnology. iScience 24:12, 103405. doi.org/10.1016/j.isci.2021.103405

Shi LD, Lv PL, McIlroy SJ, Wang Z, Dong X, Kouris A, Lai CY, Tyson GW, Strous M, Zhao HP (2021) Methane-dependent selenate reduction by a bacterial consortium. The ISME Journal. doi.org/10.1038/s41396-021-01044-3

Haines M, Strous M (2021) Operation of Laboratory Photobioreactors with Online Growth Measurements and Customizable Light Regimes. Journal of visualized experiments 176. doi.org/10.3791/62910

Castro SP, Borton MA, Regan K, Hrabe de Angelis I, Wrighton KC, Teske AP, Strous M, Ruff SE (2021) Degradation of biological macromolecules supports uncultured microbial populations in Guaymas Basin hydrothermal sediments. The ISME Journal. doi.org/10.1038/s41396-021-01026-5

Zorz J, Richardson WDL, Laventure A, Haines M, Cieplechowicz E, Aslani A, Vadlamani A, Bergerson J, Welch GC, Strous M (2021) Light manipulation using organic semiconducting materials for enhanced photosynthesis. Cell Reports Physical Science 2:4, 100390. doi:10.1016/j.xcrp.2021.100390

Kleiner M, Kouris A, Jensen M, Liu Y, McCalder J, Strous M (2021) Ultra-sensitive Protein-SIP to quantify activity and substrate uptake in microbiomes with stable isotopes. BioRxiv doi:10.1101/2021.03.29.437612.

Zhang C, Meckenstock RU, Weng S, Wei G, Hubert CRJ, Wang JH, Dong X (2021) Marine sediments harbor diverse archaea and bacteria with the potential for anaerobic hydrocarbon degradation via fumarate addition. FEMS Microbiology Ecology 97, fiab045. doi.org/10.1093/femsec/fiab045

Desmond DS, Saltymakova D, Smith A, Wolfe T, Snyder N, Polcwiartek K, Bautista M, Lemes M, Hubert CRJ, Barber DG, Isleifson D, Stern GA (2021) Photooxidation and biodegradation potential of a light crude oil in first-year sea ice. Marine Pollution Bulletin 165, 112154. doi.org/10.1016/j.marpolbul.2021.112154

Cramm MA, de Moura Neves B, Manning CCM, Oldenburg TBP, Archambault P, Chakraborty A, Cyr-Parent A, Edinger EN, Jaggi A, Mort A, Tortell P, Hubert CRJ (2021) Characterization of marine microbial communities around an Arctic seabed hydrocarbon seep at Scott Inlet, Baffin Bay. Science of the Total Environment 762, 143961. doi.org/10.1016/j.scitotenv.2020.143961

Rattray JE, Chakraborty A, Li C, Elizondo G, John N, Wong M, Radović JR, Oldenburg TBP, Hubert CRJ (2021) Sensitive quantification of dipicolinic acid from bacterial endospores in soils and sediments. Environmental Microbiology 23, 1397-1406. doi.org/10.1111/1462-2920.15343

Li Z, Pan D, Wei G, Pi W, Zhang C, Wang JH, Peng Y, Zhang L, Wang Y, Hubert CRJ, Dong X (2021) Deep sea sediments associated with cold seeps are a subsurface reservoir of viral diversity. The ISME Journal. doi.org/10.1038/s41396-021-00932-y

Acosta N, Bautista M, Hollman J, McCalder J, Beaudet AB, Man L, Waddell BJ, Chen J, Li C, Kuzma D, Bhatnagar S, Leal J, Meddings J, Hu J, Cabaj J, Ruecker NJ, Naugler C, Pillai DR, Achari G, Ryan MC, Conly JM, Frankowski K, Hubert CRJ, Parkins MD (2021) Wastewater monitoring of SARS-CoV-2 from acute care hospitals identifies nosocomial transmission and outbreaks. medRxiv. doi.org/10.1101/2021.02.20.21251520
2020
Bell E, Sherry A, Pilloni G, Suárez-Suárez A, Cramm MA, Cueto G, Head IM, Hubert CRJ (2020) Sediment cooling triggers germination and sulfate reduction by heat-resistant thermophilic spore-forming bacteria. Environmental Microbiology 22: 456-465.

Lahme S, Callbeck CM, Eland LE, Wipat A, Enning D, Head IM, Hubert CRJ (2020) Comparison of sulfide-oxidizing Sulfurimonas strains reveals a new mode of thiosulfate formation in subsurface environments. Environmental Microbiology 22 (5): 1784-1800. 

Sorokin DY, Mosier D, Zorz J, Dong X, Strous M (2020) Wenzhouxiangella strain AB-CW3, a proteolytic bacterium from hypersaline soda lakes that preys on cells of Gram-positive bacteria. Frontiers in Microbiology 11:597686. doi: 10.3389/fmicb.2020.597686.

Khot V, Strous M, Hawley AK (2020) Computational approaches in viral ecology. Computational and Structural Biotechnology Journal 18, 1605-1612. doi:10.1016/j.csbj.2020.06.019

Novotnik B, Nandy A, Venkatesan SV, Radović JR, De la Fuente J, Nejadi S, Silva RC, Kouris A, Thangadurai V, Bryant S, Karan K, Shor R, Strous M, Larter SR (2020) Can fossil fuel energy be recovered and used without any CO2 emissions to the atmosphere? Reviews in Environmental Science and Bio/Technology 19, 217–240. doi:10.1007/s11157-020-09527-z

Kuloyo O, Ruff SE, Cahill A, Connors L, Zorz JK, Hrabe de Angelis I, Nightingale M, Mayer B, Strous M (2020) Methane oxidation and methylotroph population dynamics in groundwater mesocosms. Environmental Microbiology 22, 1222-1237. doi:10.1111/1462-2920.14929

Schute A, Wang A, Jayme TS, Strous M, McKoy KD, Buret AG, McKay DM (2019) Worm expulsion is independent of alterations in composition of the colonic bacteria that occur during experimental Hymenolepis diminuta-infection in mice. Gut Microbes 11, 497-510. doi:10.1080/19490976.2019.1688065

Dong X, Rattray JE, Campbell DC, Webb J, Chakraborty A, Adebayo, O, Matthews S, Li C, Fowler M, Morrison NM, MacDonald A, Groves RA, Lewis IA, Wang SH, Mayumi, D, Greening, C, Hubert CRJ (2020) Thermogenic hydrocarbon biodegradation by diverse depth-stratified microbial populations at a Scotian Basin cold seep. Nature Communications 11, 5825. doi.org/10.1038/s41467-020-19648-2

de Rezende JR, Oldenburg TBP, Korin T, Richardson WDL, Fustic M, Aitken CM, Bowler BFJ, Sherry A, Grigoryan A, Voordouw G, Larter SR, Head IM, Hubert CRJ (2020) Anaerobic microbial communities and their potential for bioenergy production in heavily biodegraded petroleum reservoirs. Environmental Microbiology 22, 3049-3065. doi.org/10.1111/1462-2920.14995

Ferguson, DK, Li C, Jiang C, Chakraborty A, Grasby SE, Hubert CRJ (2020) Natural attenuation of spilled crude oil by cold-adapted soil bacterial communities at a decommissioned High Arctic oil well site. Science of the Total Environment 722, 137258. doi.org/10.1016/j.scitotenv.2020.137258

Bell E, Lamminmäki T, Alneberg J, Andersson AF, Qian C, Xiong W, Hettich RL, Frutschi M, Bernier-Latmani R (2020) Active sulfur cycling in the terrestrial deep subsurface. The ISME Journal 14, 1260-1272. doi.org/10.1038/s41396-020-0602-x

Chakraborty A, Ruff SE, Dong X, Ellefson ED, Li C, Brooks JM, McBee J, Bernard BB, Hubert CRJ (2020) Hydrocarbon seepage in the deep seabed links subsurface and seafloor biospheres. PNAS 117, 11029-11037. doi.org/10.1073/pnas.2002289117
2019
Hanson CA, Müller AL, Loy A, Dona C, Appel R, Jørgensen BB, Hubert CRJ (2019) Historical factors associated with past environments influence the biogeography of thermophilic endospores in Arctic marine sediments. Frontiers in Microbiology 10: 245.

Lahme S, Enning DE, Callbeck CM, Menendez-Vega D, Curtis TP, Head IM, Hubert CRJ (2019) Metabolites of an oil field sulfide-oxidizing nitrate-reducing Sulfurimonas sp. cause severe corrosion. Applied & Environmental Microbiology 85: e01891-18

Lahme, S., Callbeck, C.M., Eland, L.E., Wipat, A., Enning, D., Head, I.M., Hubert, C.R.J. Comparison of sulfide‐oxidizing Sulfurimonas strains reveals a new mode of thiosulfate formation in subsurface environments. Environmental Microbiology, (2019) doi:10.1111/1462-2920.14894

Yu, J., Zhang, T., Xu, H., Dong, X., Cai, Y., Pan, Y., Cao, C. Thermostable iron oxide nanoparticle synthesis within recombinant ferritins from the hyperthermophile Pyrococcus yayanosii CH1. RSC Adv 9, 39381-39393 (2019) doi:10.1039/C9RA07397C

Bell, E., Sherry, A., Pilloni, G., Suárez‐Suárez, A., Cramm, M.A., Cueto, G., Head, I.M., Hubert, C.R.J. Sediment cooling triggers germination and sulfate reduction by heat‐resistant thermophilic spore‐forming bacteria. Environmental Microbiology 22, 456-465 (2019) doi:10.1111/1462-2920.14866

Dong, X., Strous, M. An Integrated Pipeline for Annotation and Visualization of Metagenomic Contigs. Front Genet 10, 999 (2019) doi:10.3389/fgene.2019.00999

Zorz, J., Sharp, C., Kleiner, M., Gordon, P., Pon, R., Dong, X., Strous, M. A shared core microbiome in soda lakes separated by large distances. Nat Commun 10, 4230 (2019) 10.1038/s41467-019-12195-5.

Novotnik, B., Zorz, J., Bryant, S., Strous, M. The effect of dissimilatory manganese reduction on lactate fermentation and microbial community assembly. Front Microbiol 10, 1007 (2019) doi:10.3389/fmicb.2019.01007

Cramm, M.A., Chakraborty, A., Li, C., Ruff, E., Jørgensen, B.B., Hubert, C.R.J. Freezing tolerance of thermophilic bacterial endospores in marine sediments. Front Microbiol 10, 945 (2019) doi:10.3389/fmicb.2019.00945

Dong, X., Greening, C., Rattray, J.E., Chakraborty, A., Chuvochina, M., Mayumi, D., Dolfing, J., Li., C, Brooks, J.M., Bernard, B.B., Groves, R.A., Lewis, I.A., Hubert, C.R.J. Metabolic potential of uncultured bacteria and archaea associated with petroleum seepage in deep-sea sediments. Nat Commun 10, 1816 (2019) doi:10.1038/s41467-019-09747-0

Ataeian, M., Liu, Y., Canon-Rubio, K.A., Nightingale, M., Strous, M., Vadlamani, A. Direct capture and conversion of CO2 from air by growing a cyanobacterial consortium at pH up to 11.2. Biotechnol Bioeng 116, 1604-1611 (2019) doi:10.1002/bit.26974.

Raffa, C., Rizzo, C., Strous, M., Domenico, E.D., Sanfilippo, M., Michaud, L., Giudice, A.L. Prokaryotic Dynamics in the Meromictic Coastal Lake Faro (Sicily, Italy). Diversity 11, 37 (2019) doi:10.3390/d11030037

Borgonie, G., Maganabosco, C., Garcia-Moyano A., Linage-Alvarez, Ojo, A.O., B., Freese, B., Van Jaarsveld, C., Van Rooyen, C., Kuloyo, O., et al. New ecosystems in the deep subsurface follow the flow of water driven by geological activity. Sci Rep 9, 3310 (2019) doi:10.1038/s41598-019-39699-w

Hanson, C.A., Mueller, A.L., Loy, A., Dona, C., Appel, R., Jørgensen, B.B., Hubert, C.R.J. Historical Factors Associated With Past Environments Influence the Biogeography of Thermophilic Endospores in Arctic Marine Sediments. Front Microbiol 10, 245 (2019) doi:10.3389/fmicb.2019.00245

Carlson, H.K., Hubert, C.R.J. Mechanisms and Monitoring of Oil Reservoir Souring Control by Nitrate or Perchlorate Injection. McGenity T. (eds) Microbial Communities Utilizing Hydrocarbons and Lipids: Members, Metagenomics and Ecophysiology. Handbook of Hydrocarbon and Lipid Microbiology, (2019) doi:10.1007/978-3-319-60063-5_17-1

Hinzke, T., Kouris, A., Hughes, R-A., Strous, M., Kleiner, M. More is not always better: evaluation of 1D and 2D-LC-MS/MS methods for metaproteomics. Front Microbiol 10, 238 (2019) doi:10.3389/fmicb.2019.00238

McIntosh, J.C., Hendry, M.J., Ballentine, C., Haszeldine, R.S., Mayer, B., Elsner, M., Darrah, T.H., Prinzhofer, A., Osborn, S., Stalker, L., Kuloyo, O., et al. A critical review of state-of-the-art and emerging approaches to identify fracking-derived gases and associated contaminants in aquifers. Environ Sci Technol 53, 1063-1077 (2019) doi:10.1021/acs.est.8b05807

Lahme, S., Enning, D., Callbeck, C.M., Menendez Vega, D., Curtis, T.P., Head, I.M., Hubert, C.R.J. Metabolites of an oil field sulfide-oxidizing, nitrate-reducing Sulfurimonas sp. cause severe corrosion. Appl Environ Microbiol 85, e01891-18 (2019) doi:10.1128/AEM.01891-18

Wasmund, K., Pelikan, C., Watzka, M., Richter, A., Noel, A., Hubert, C.R.J., Rattei, T.M Hofmann, T., Herbold, C.W., Loy, A. DNA-foraging bacteria in the seafloor. bioRxiv 528695, (2019) doi:10.1101/528695
2018
2017
2016
2015
2014