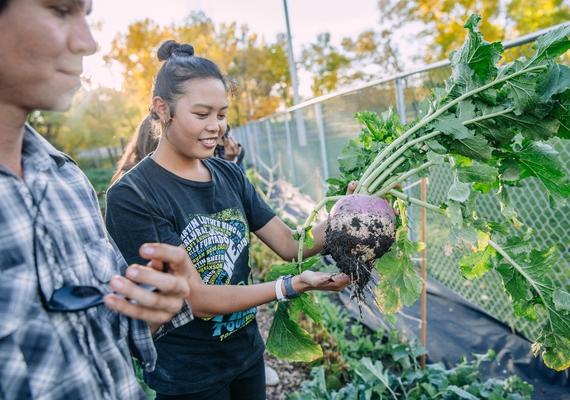 What makes learning experiential?
Experiential Learning (EL) is learning–by-doing that bridges knowledge and experience through critical reflection.
Using intentionally designed and assessed activities, EL enables students to increase understanding, challenge and advance perspectives, clarify values, develop and hone their skills and promote new ways of thinking and doing. These opportunities prepare students to lead and/or respond to change and thrive in an increasingly complex world.
Criteria for High Quality Experiential Learning
Drawing on the work of Norah McRae & Nancy Johnston, high quality experiential learning experiences align with the PEAR framework: Pedagogy, Experience, Assessment, and Reflection.
Pedagogy
Guided by learning outcomes and learners are supported in in connecting their learning from experience to their discipline, other experiences and/or career directions.
Experience
The experience itself is both meaningful and substantial. 
Assessment
There is assessment of learning and students develop or hone their skills, and construct new meaning.
Reflection
Meaningful reflection to support harvesting the learning from experience, grappling with concepts, and connecting the learning to other experiences, disciplinary knowledge and/or career directions.
EL Categories and Activities
These are types of EL when they contain all components of the PEAR framework.
Community-Engaged Learning: Community-based research, Knowledge-Keeper guided learning experiences, ceremonial-based learning experiences, co-curricular community engaged learning, among others.
Co-Curricular Experiential Learning: Competitions, Accelerators, Incubators, on-campus employment, professional development programs, supported volunteer experiences, among others.
Curriculum-Integrated Experiential Learning: Case studies, creative performance, entrepreneurship courses, experimentation, field schools, cross-cultural learning experiences, role plays, among others.
Research-Integrated Experiential Learning: Course-based, faculty-led or individual research projects, Research assistantships, among others.
Work-Integrated Learning: Cooperative education, internships, professional clinical practice (including practica).