The Unicard is the official campus identification for students, faculty and staff. Your Unicard acts as an access card, a pass to transit, the libraries, and Active Living facilities.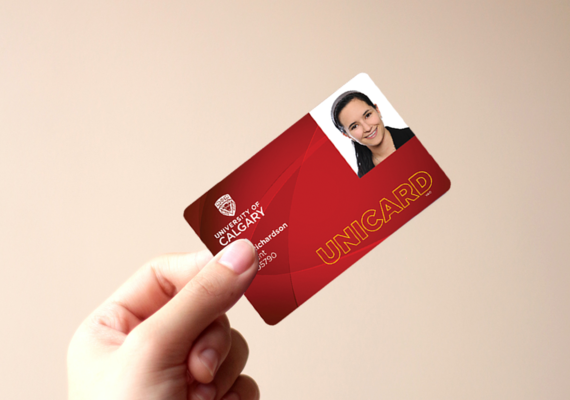 Back to School Giveaway
The University of Calgary welcomes you back to campus this fall! One of the things you will need on campus is a Unicard, so here's a chance to win a great prize for applying early and beating the fall rush. 
There are two large and three smaller prizes to be won. The first two winners whose names are drawn will choose from a list of five prizes, each valued at approximately $1,000. The three other winners will receive $500 bookstore gift cards. All you have to do is submit your Unicard photo online before Aug. 15 and you will be automatically entered into the draw. 
Please note that only students who are currently enrolled in first or second year, or students who have not yet received Unicards, may enter to win. 
Welcome to the University of Calgary!