Emergency Instructions
For imminent or life-threatening situations, call 911. For all other situations, call Campus Security at 403.220.5333.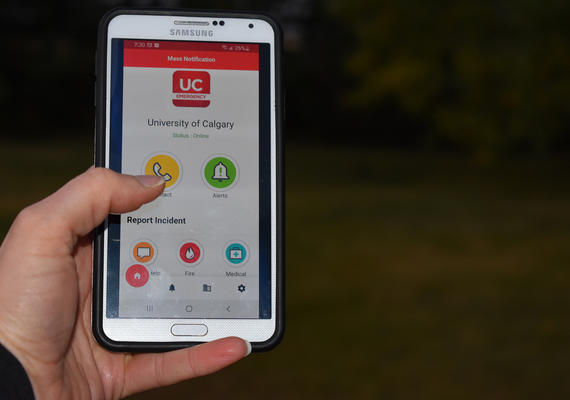 Download UCalgary Alertus Emergency App
UCalgary Alertus Emergency App delivers alerts and updates that can save lives and prevent injury. The app is one part of the university's emergency management plan and a big part of creating a safe and healthy living and learning environment for everyone on campus.