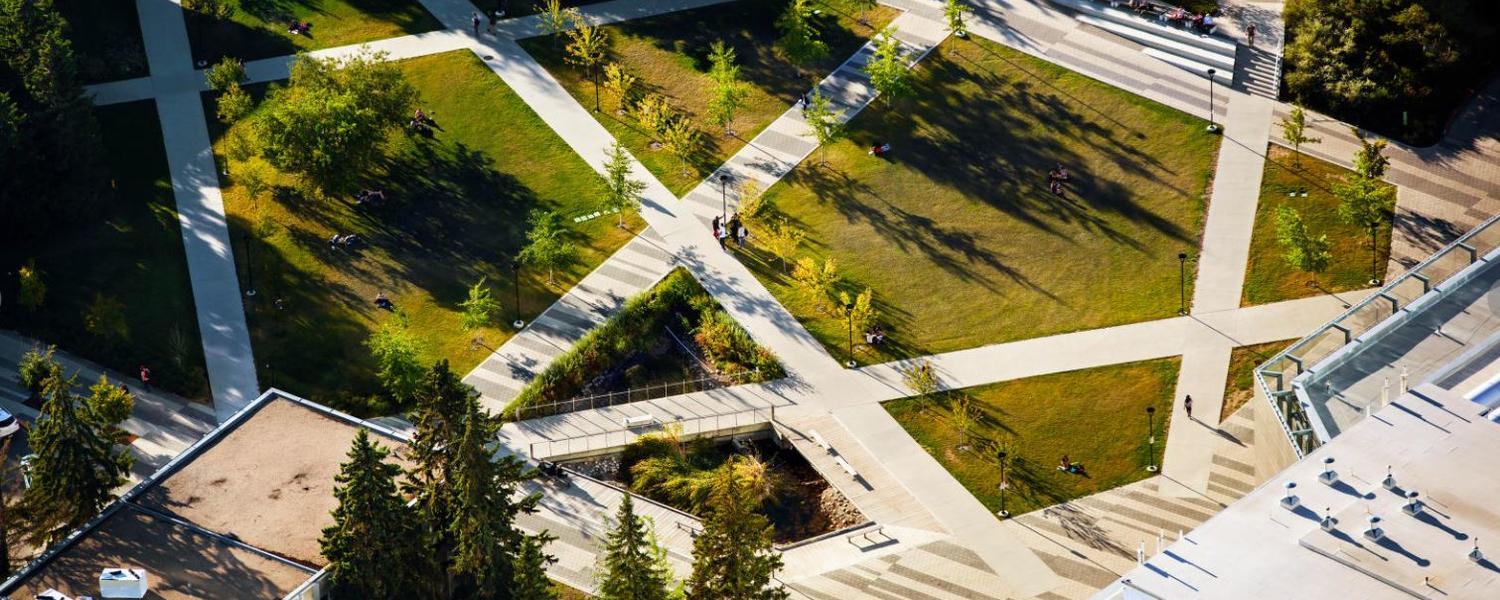 Return to Campus
Safety information for Students, Faculty and Staff
Updated April 2, 2022 at 9:28 AM
Masking Requirements
Masks will no longer be required on UCalgary campuses, starting May 1.
Masks still required in some settings
As we have throughout this pandemic, the University of Calgary is taking a campus-wide approach to required health and safety measures. As such, there are a few specific instances where masks will still be required. They include:
Clinical settings required to follow Alberta Health Services masking requirements.
Childcare centres. 
Masks are still recommended
Masks are still strongly recommended for use on campus, and everyone should feel comfortable continuing to wear a mask.
While individuals are not permitted to create masking mandates, they may invite others to wear a mask when entering an enclosed research, work, study or teaching space. Continuing to respect and support people's decision to wear a mask is strongly supported and encouraged.
The University of Calgary wholeheartedly embraces the value of vaccination in keeping you, your loved ones, and our broader community healthy. Everyone is urged to keep up with booster vaccinations as they become available, and follow recommended health guidelines. This combined with regular handwashing, physical distancing and keeping rooms well ventilated can together help limit virus transmission.
And as always, continuing to remain home when sick remains a key method to help keep the campus community safe.
We will be continuing to watch the public health situation closely and will keep you up to date on any further changes.
The vaccination program and masking requirements will be revisited and reviewed regularly in light of the evolving Covid-19 situation in Alberta. UCalgary will maintain the program and requirements for as long as it continues to be reasonably necessary to protect the health and safety of its campus community based on the best and current evidence available. The full program is intended to last the length of the winter term, and be re-evaluated for continued use after that point.
Building Ventilation
The University of Calgary is committed to providing a safe learning and work environment. The Facilities team has been paying close attention to heating, ventilating and air-conditioning systems (HVAC) and how to ensure their optimal operation in order to help prevent the spread of COVID-19.
Health Canada has established public health guidelines which the University of Calgary is applying to all of its buildings. The American Society of Heating, Refrigeration and Air Conditioning Engineers (ASHRAE) have also established air-quality parameters for indoor (non-industrial) environments, with specific statements on infectious aerosols. These guidelines are used as best practices throughout the industry and used to direct our practices on UCalgary campuses.
We have increased the monitoring of our ventilation systems to ensure they are operating at peak efficiency. Wherever systems allow, the University of Calgary is also using higher efficiency MERV 13 filters to support the HVAC systems.
 
Our HVAC systems within all of our buildings cycle in fresh air from outside on a continuous basis throughout the day. This is important to help reduce the spread of infectious particles in the air. In addition to this, Facilities has programmed the systems to completely flush buildings with fresh air once per day, scheduled in the early morning before the start of classes. This is combined with the use of filters within air systems to reduce the concentration of infectious aerosols in our spaces.
Our Facilities team continues to monitor emerging best practices and guidelines and apply them on campus as the situation evolves. 
The University of Calgary is taking a holistic approach to COVID-19 conditions. Increased monitoring of our building ventilation systems, flushing buildings with fresh air once per day, the use of filters combined with individual mask use and vaccination will ensure our campus community is safe. 
Campus face coverings protocol
April 2, 2022 update: Masks will no longer be required on UCalgary campuses, starting May 1.