Log in to Thrive Health to complete your attestation/proof of vaccination
I have a UCalgary email address
Please click the Thrive Health Portal button to proceed.
I do not have a UCalgary email 
I have received an email directly from Thrive Health. Click on the get started button in the email from Thrive Health. The email has the subject line "University of Calgary invites you to join Thrive Health." If you cannot find this email, check your junk or spam folders. 
Register now for a COVIDSafe (Thrive) Drop-in Session
This drop-in session is open to staff, faculty and students at the University of Calgary who require assistance and support with completing/updating attestations and vaccination uploads within Thrive Health.
We encourage participants to review the Thrive Health User Guide prior to attending the session. Trainers will be available to address and resolve questions and issues that may arise. 
Session overview
How to access Thrive Health
How to complete an attestation
How to upload proof of vaccination
Information on what is considered an approved proof of vaccination upload
How to check the system has successfully recorded your attestation and vaccination upload
Information on when to update your attestation
Session Details 
Online via Zoom
2 x drop-in sessions in the month of December 2021 from 11-11:45am
Dec. 1 (closed) and Dec. 8
Zoom log in information will be provided to you via email in advance of the session. Please note that registrations will close at 9am on the day of each scheduled drop-in session. 
Rapid Testing
All UCalgary students, faculty, staff and others who are unwilling or unable to be vaccinated must participate in a rapid testing program before coming to campus or attending in-person activities. Those who are fully vaccinated and attest to this are exempt from the program.
The Rapid Testing and Vaccine Status Program launches on Sept. 1, 2021. Non-invasive, at-home rapid antigen testing kits will be made available by online appointment at distribution sites on main campus, Foothills campus and Spy Hill campus. Individuals will have to self-administer the test and then photograph and upload the results. 
All participants must be enrolled and have completed and uploaded their first test by Sept. 14, 2021. Ongoing twice-weekly testing is mandated until at least Dec. 31, 2021.
Read the rapid-testing FAQ here. 

Watch a video on how to complete rapid-testing
Vaccination Status
Those who are fully vaccinated with a World Health Organization (WHO)-approved vaccine can disclose their vaccine status online before September 14 to be exempt from rapid testing. The University of Calgary is using a web-based app from a third-party vendor to record and manage vaccine status. 
Starting Sept. 1, UCalgary community members must log into the portal and complete a vaccine declaration to be released from rapid testing requirements. Future proof of vaccination will be required as part of regular program audits.
Providing a false statement is considered serious misconduct under the University's Code of Conduct and the Student Non-Academic Misconduct Policy, and individuals will be subject to discipline for providing a false attestation.
All students, staff and faculty are required to upload their proof of vaccination immediately on the Thrive Health Portal. 
Masks mandatory on campus
To promote a healthy and safe learning, working and living environment in accordance with Alberta Health requirements, non-medical face masks must be worn in all indoor areas on University of Calgary campuses.
Masks may be removed only under the following conditions:
Alone at a workstation and separated by a physical barrier from all other persons
Instructing/presenting in a class, lab or work setting if stationary and separated by at least 2m distanced from all other persons
Attending a workplace meeting where all attendees are stationary and at least 2m distanced from all other persons
Consuming food or drink
While actively participating* in: a physical fitness activity; a worship service at a place of worship on campus; or performance arts activity (theatrical/drama, vocal/singing or dance) where it is not possible to where a face mask. For a full list of exemptions for performance arts activities, click here.
*Masks are required to be worn until just before and replaced immediately after the activity or condition listed above.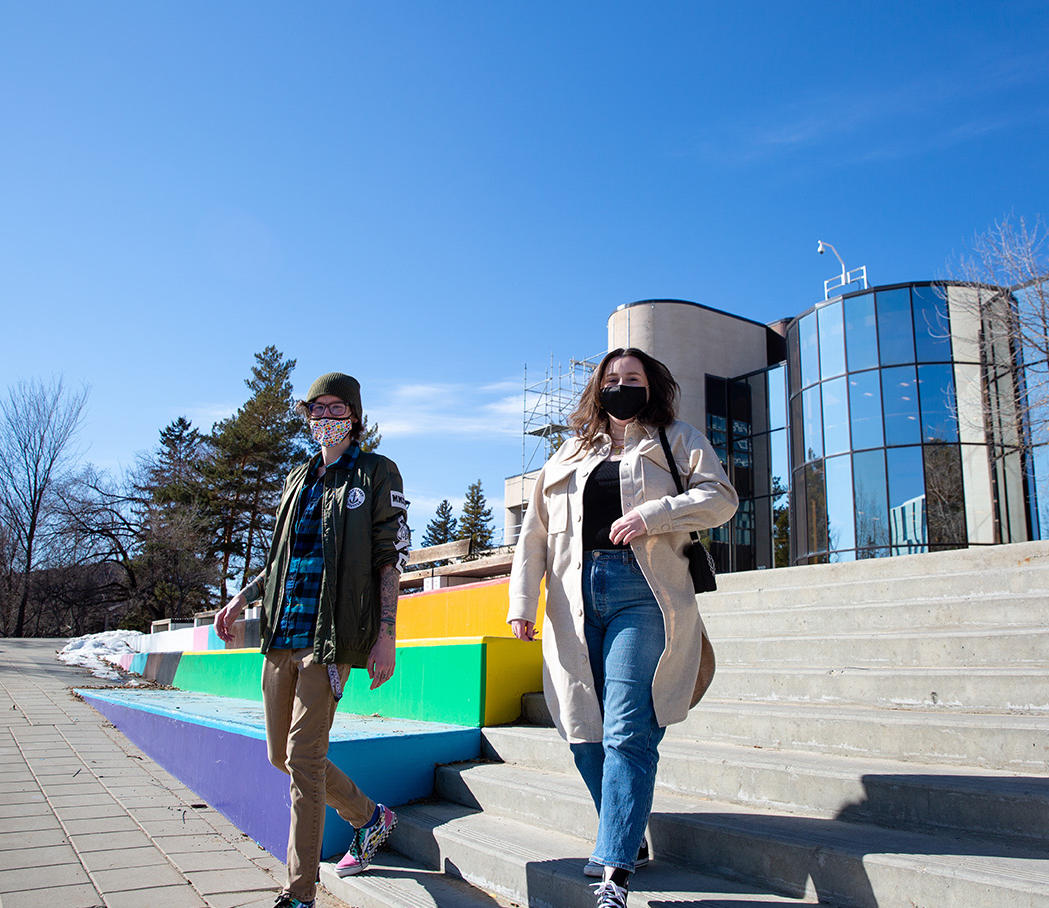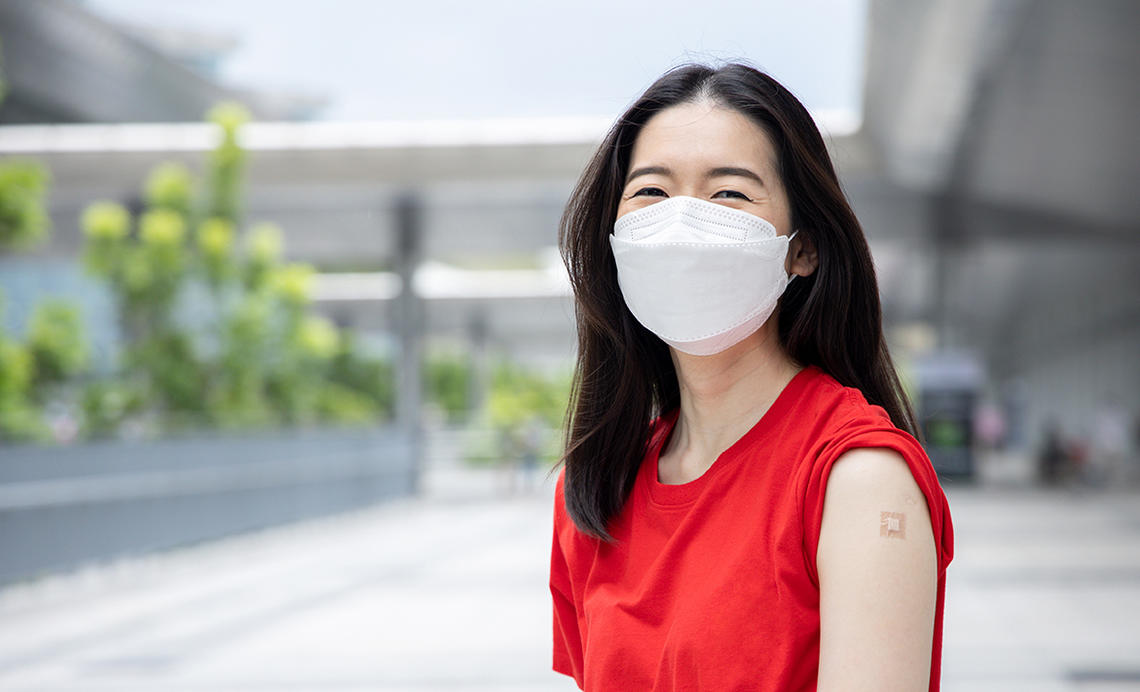 Accessing vaccines on campus
Varsity Pharmacy in MacEwan Student Centre has vaccines available to staff, faculty, students and the general public. Book by calling Varsity Pharmacy at 403.282.0100.
Vaccines are also available through Student Wellness Services by booking an appointment online.