COVID-19
Return to Campus

Information for the campus community
Fall 2020 course calendar to open by June 26
The Fall 2020 schedule of classes is being finalized this week and will be available in your Student Centre by Friday, June 26. We look forward to welcoming you, whether you're joining us for the first time or returning to university to continue your education.  Learn more.
Planning ramps up for return to campus in the fall of 2020 
The university's phased return to campus strategy is moving forward on several fronts to support expanded operations in teaching, learning, and research for the fall of 2020. This week, senior leaders and managers in each area on all our campuses will begin using those new policies and protocols to work on their return to campus planning. As coordinated planning for the fall is finalized, many members of the campus community will be affected. We are making a number of documents available now so you can get a sense of what return to campus will look like. Learn more.
Resources for Return to Campus
If you're returning to campus, take a moment to familiarize yourself with these documents
Frequently Asked Questions
While most students, faculty and staff continue to work from home, we know there are many questions about returning to campus
Reminder: Main campus secured effective Thursday, April 2
Starting April 2, buildings on main campus will be transitioning to electronic or key access only. Faculty and staff who normally can access our buildings with their Unicard or issued keys can still do so.
Working on campus
As was shared earlier with the campus community, we remind everyone that only those who need to be on campus should be on campus. If your studies or work require you to come to campus in person, please practice the social distancing guidelines recommended by the Government of Alberta, such as: Keep at least six feet (the length of a bicycle) from others. Avoid overcrowding in elevators or other enclosed spaces. Wash or sanitize your hands after touching communal surfaces.
We also ask that you take safety precautions that reflect how quiet campus is right now. If you have to come to campus in person, please let somebody know where you'll be and how long you'll be there, or come with a (six-foot-away-from-you) buddy. Please don't be surprised if a member of our Campus Security approaches you to see if you're OK. Your safety is important to us. 
Buzz of summer camps returns to UCalgary this week
Spoiler alert — spots still available in select camps...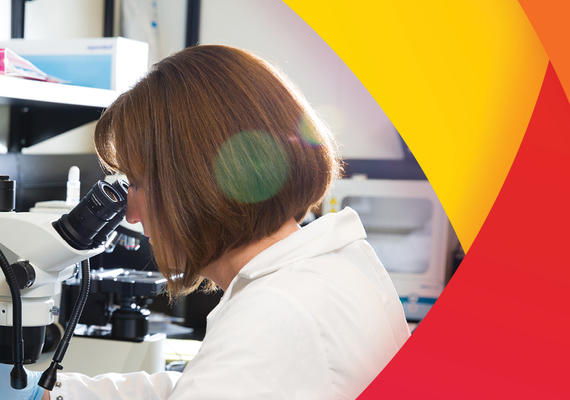 Support students and COVID-19 research
Donate to support crucial research that will mitigate the impact of COVID-19, or provide emergency assistance to students disproportionately affected by the outbreak.