Canada's Anti-Spam Legislation (CASL)
Canada's anti-spam legislation (CASL) protects consumers and businesses from the misuse of digital technology, including spam and other electronic threats.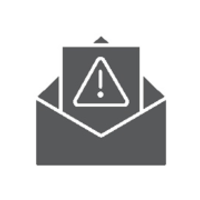 Government of Canada
www.fightspam.gc.ca
CASL generally prohibits the sending of commercial electronic messages (CEMs) without the recipient's consent (i.e. permission), also known as 'spam'. CEMs includes messages sent to an email address or social networking account, as well as text messages sent to a cell phone. CASL also specifies information that must be included in all CEMs, such as an easy-to-use 'unsubscribe' mechanism as well as the sender's contact information. 

CASL does not apply to CEMs sent between individuals in the same organization provided that the message relates to the activities of the organization. This means that messages from a 'ucalgary.ca' email address to another 'ucalgary.ca' email address are exempt from CASL as long as the message relates to the University's activities and/or operations.

Furthermore, CEMs sent by the University for the primary purpose of raising funds are not subject to CASL.
Applying CASL

The following is a series of common University of Calgary activities and whether or not CASL applies.