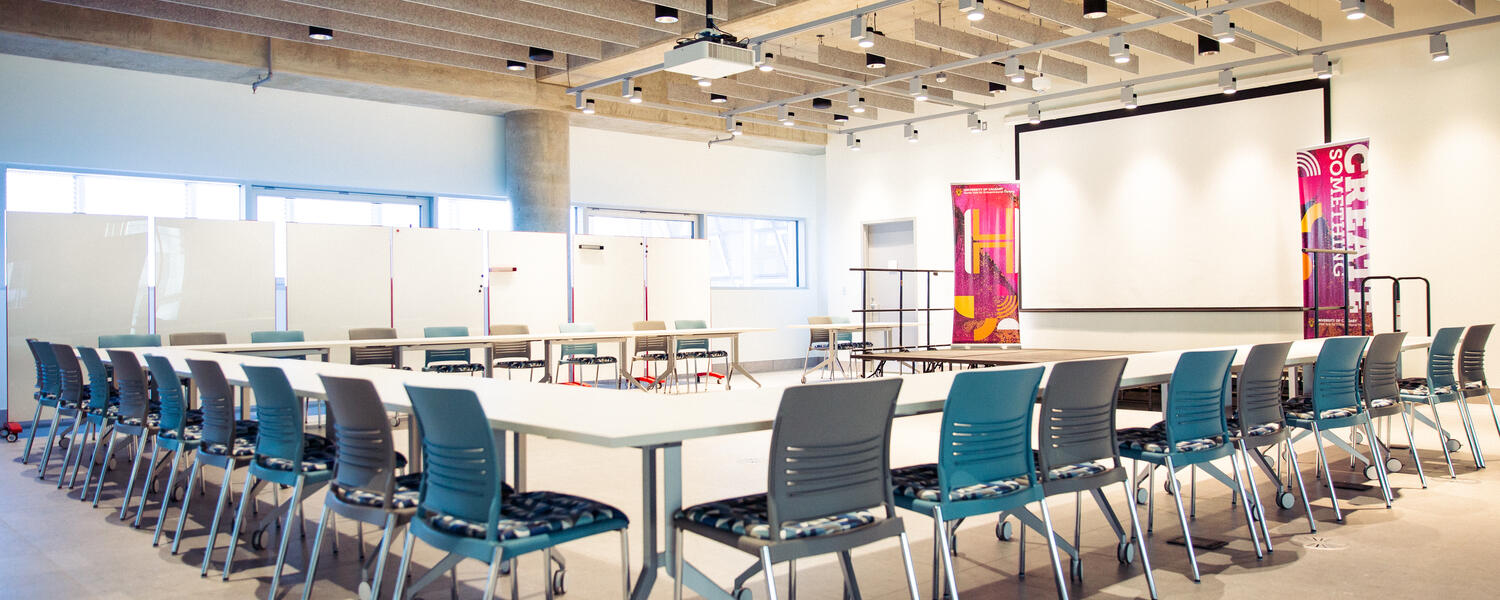 Collision Space
The Hunter Hub for Entrepreneurial Thinking's Collision Space is devoted to seeding creativity, increasing entrepreneurial thinking on campus and serving as a bridge to local startup, innovation and entrepreneurial ecosystems. 
What is a Collision Space?
The Hunter Hub's campus location includes the Collision Space, a multi-use venue where people can meet, participate and interact organically. The Collision Space is located in the Hunter Hub for Entrepreneurial Thinking on the 4th floor of Hunter Student Commons.
Creative "collision spaces" are areas where people can gather to brainstorm, make plans, and work together. Our Collision Space is a large, open, casual environment where students, staff, faculty, alumni, and visiting community members can start conversations, exchange ideas and collaborate on solutions.
Features and Amenities
• Podium with microphone
• A large projection wall and a built-in high definition video streaming system
• Built-in audio system
Suggested Uses
• Formal and informal meetups for innovators and entrepreneurs
• Guest lectures with a focus on innovation/entrepreneurship/entrepreneurial thinking
• Workshops for entrepreneurs, innovators and entrepreneurial leaders
• Special events focusing on community entrepreneurs, innovators or thinkers
• Startup or idea pitch competitions
Setup Options
• Theatre Style for up to 64 (additional soft seating & stools)
• Reception Style for up to 80 (limited seating)
• U-Shape Style for up to 26
• Hollow Square Style for up to 36
• Classroom Style for up to 60
Visit the link below to submit your booking request, and a member of the Hunter Hub team will get back to you shortly.