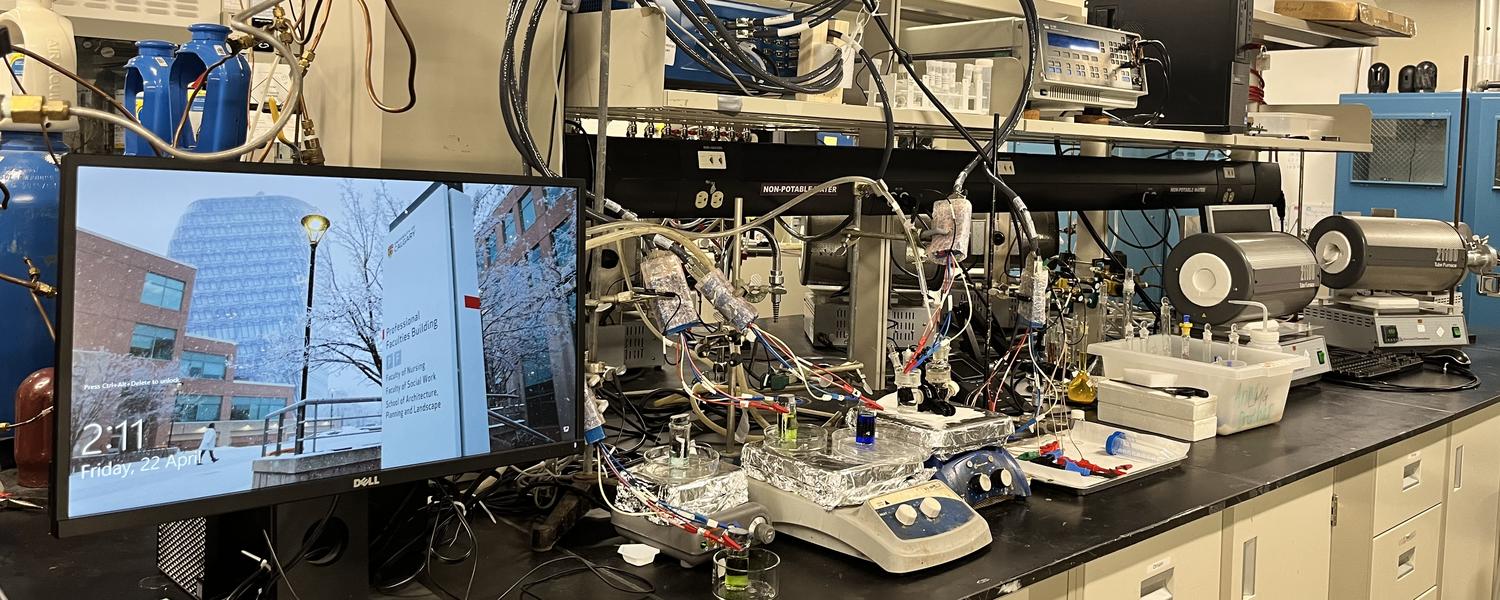 Advanced Ionics for Sustainable Energy Laboratory (AISEL)
A record 7 UCalgary scholars named Fellows of Royal Society of Canada
The Royal Society of Canada (RSC) announced its new Fellows for 2023 and a record-setting seven University of Calgary faculty members were among those to receive the prestigious honour, the greatest number ever in one year for our institution.
Fellows of the RSC are peer-elected scholars who have made remarkable contributions in the arts, the humanities and the sciences, as well as in Canadian public life.
Dr. Frank Cheng, PhD; Dr. Carolyn Emery, PhD; Dr. David Hodgins, PhD; Dr. Nicole Letourneau, PhD; Dr. Jennifer Love; PhD; Dr. Venkataraman Thangadurai, PhD; and Dr. Marcello Tonelli, MD, will be formally inducted into the RSC at a ceremony in November.
"The University of Calgary is thrilled to have seven outstanding scholars named as Royal Society of Canada Fellows this year," says Dr. Ed McCauley, president of the University of Calgary and Fellow of the RSC.
"Their induction into the Royal Society of Canada is a testament to their remarkable contributions across various disciplines and in public life. Their achievements not only elevate our university, but also enrich our community. We are immensely proud and inspired by their dedication and excellence."
Congratulations to our Graduate Students who have been awarded with Scholarships
The Advanced Ionics for Sustainable Energy Lab (AISEL) works in the area of advanced  all-solid-state batteries, solid oxide fuel cells (SOFCs), and gas sensors. Some of the current research projects include:
CO2 and humidity stable solid-state ceramic proton conductors, fast oxide ion electrolytes and mixed ionic-electronic conductors (MIECs) for advanced solid oxide fuel cells
Ceramic Li-ion conducting membranes based on the Li-stuffed garnet to replace the state-of-the-art electrolyte system. Ceramic membranes can provide benefits such as battery safety and high voltage for next generation high energy density all-solid-state batteries 
Electrocatalysts for improving the electrode kinetics of Lithium-sulfur batteries, CO2 reduction and ammonia synthesis.
Novel ceramic materials for sensing various gases such as CO2, SOx, NOx, H2 and humidity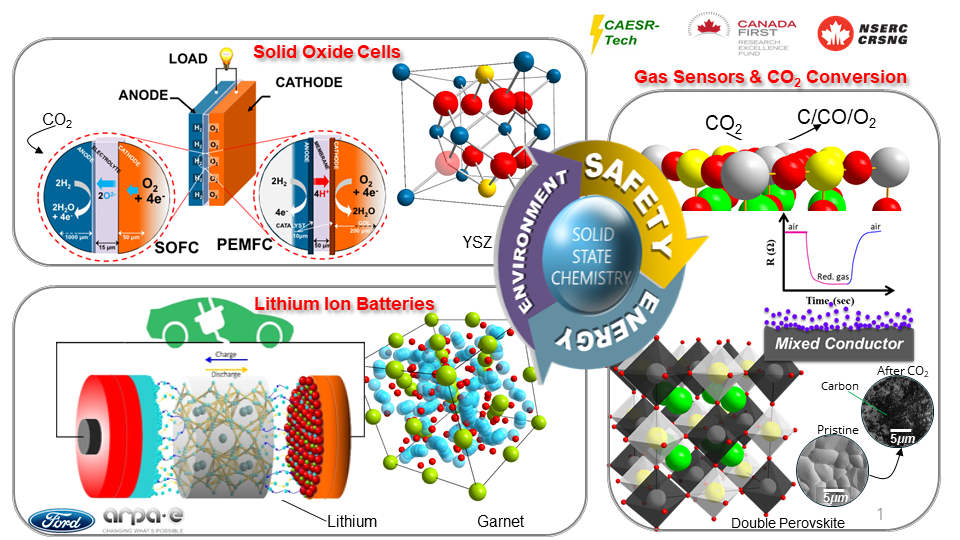 Credit: Suresh Mulmi
Thangadurai Group ensures that all individuals are given equal opportunities for open positions. 
Accepting applications for Postdoctoral studies, starting May/September 2024. For more information, please click here.
Last updated September 15, 2023