Current Projects and Initiatives
Other programs and initiatives led by the VPTL
Universal Student Ratings of Instruction (USRI) Review
An important component in providing feedback to academic staff on their students' learning experiences is through student feedback. The USRI questionnaire is used at the University of Calgary to collect student feedback on university credit courses. These questionnaires provide information that helps:
Enhance quality teaching
Students with course selection
The USRI questionnaire was launched in 1998, and from that time period to now there has been significant advancement in research on student ratings of teaching in higher education.
Over the next year a working group approved by the General Faculties Council (GFC) Teaching and Learning Committee (TLC), of which the VPTL is a member, will be reviewing the USRI at the University of Calgary. The group will work in collaboration with the campus community to develop an appropriate approach to the USRI. 
For more information about the committee, please contact General Faculties Council, Teaching and Learning Committee.
For more information on the USRI and essential materials for Students, administrators, and instructors, please learn more here.
Teaching and Learning Leaders Network (TLLN)
The Teaching and Learning Leaders Network (TLLN) brings together leaders from across campus who are responsible for supporting and advancing teaching and learning within their units, providing opportunities for leaders to share ideas and resources, surface common concerns, and have fruitful discussions on how teaching and learning can be enhanced within units and across the institution. It also provides an opportunity for leaders across campus to receive regular updates and provide feedback on teaching and learning initiatives.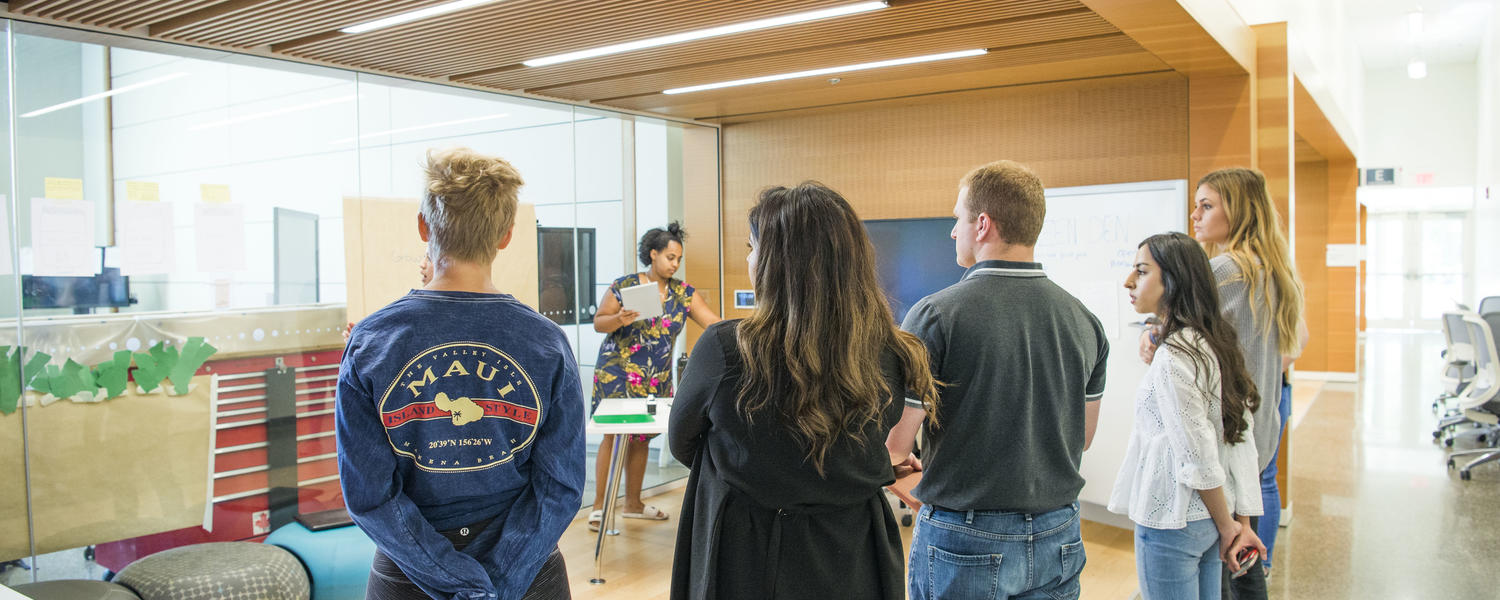 Educational Leaders in Residence
The University of Calgary Educational Leaders in Residence program ignites change to advance strategic institutional teaching and learning priorities. Leaders in Residence are scholars and educators from across the academy who leverage their expertise, experience, and passion to build vibrant teaching and learning cultures. These educational leaders consult and collaborate with others across the university to lead innovative projects, in areas such as online and blended learning, graduate supervision and mentorship, academic integrity, Indigenous pedagogies and assessment of learning through partnerships with Vice-Provosts and the Taylor Institute for Teaching and Learning. 
Learning Technologies
Learning technologies are critical for supporting high-quality teaching and learning, pedagogical innovation and blended and online learning. The Learning Technologies Advisory Committee (LTAC) was formed in the fall of 2019 to ensure platforms for teaching and learning, and campus learning technologies, support high-quality teaching and learning and innovative teaching at the University of Calgary.
Marielena Nunez

Continuing Education

Dave Anderson

Cumming School of Medicine

Nicole Wyatt

Faculty of Arts

John Holash

Faculty of Kinesiology

Lisa Silver

Faculty of Law

Tracie Risling

Faculty of Nursing

Corey Flynn

Faculty of Science

Angelique Jenney

Faculty of Social Work

Amy Warren

Faculty of Veterinary Medicine

Alex Paquette

Graduate Students' Association

Cam Welsh

Haskayne School of Business

Tom Durnin

Information Technologies

Geoff Crowe

Information Technologies

Jeff Bowes

Information Technologies

Susan Powelson

Libraries

Vanessa Wood

Office of the Registrar

Tom Keenan

School of Architecture, Planning and Landscape

Ron Hugo

Schulich School of Engineering 

Renzo Pereyra

Students' Union

D'Arcy Norman

Taylor Institute for Teaching and Learning

Allie Wright

Taylor Institute for Teaching and Learning

Patrick Kelly

Taylor Institute for Teaching and Learning

Leslie Reid

Vice-Provost, Teaching and Learning

Robin Arseneault

Vice-Provost Teaching and Learning Team

Paulino Preciado Babb

Werklund School of Education