Geothermal Energy Research
Geothermal energy is heralded as a significant green energy source globally and has been identified as a potentially accessible source in western Canada.  Challenges associated with the economic development of geothermal currently include high costs of geothermal wells, poor thermal efficiency of carrier fluids, depths of appropriate geothermal reservoirs and an incomplete understanding of the thermal flows within reservoirs.  Sustainability and social acceptance of geothermal development is also key to ensure widespread adoption.
GeoS, the Energi Simulation Centre for Geothermal Systems Research, is a multidisciplinary collaboration between members of the Departments of Chemical and Petroleum Engineering, Mechanical Engineering and Civil Engineering in the Schulich School of Engineering, the Department of Geoscience in the Faculty of Science, the Faculty of Education and the Faculty of Law.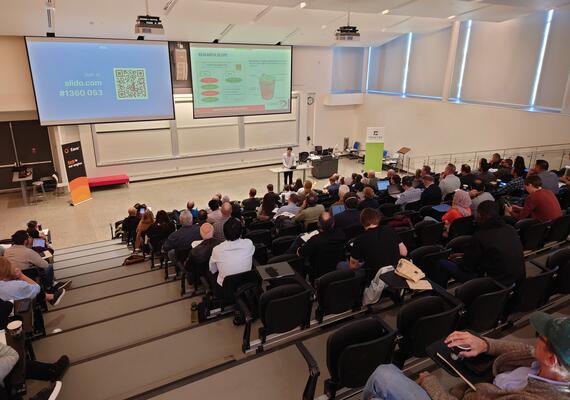 2023 Calgary Geothermal Workshop
The third annual geothermal workshop was held at the University of Calgary on Friday, May 12th, 2023.  It was presented as a hybrid event and highlighted recent research done by the team at the University of Calgary and other universities across Canada.  There was an industry update from industry partners and discussions about future projects.  Slide decks from many presentations are available.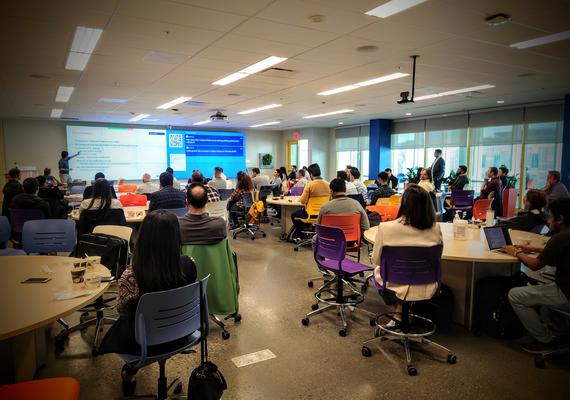 May 2022 Industry Workshop
On Wednesday, May 18th, the Geothermal Energy Laboratory hosted the second annual industry engagement workshop with over 120 participants representing 70 organizations worldwide.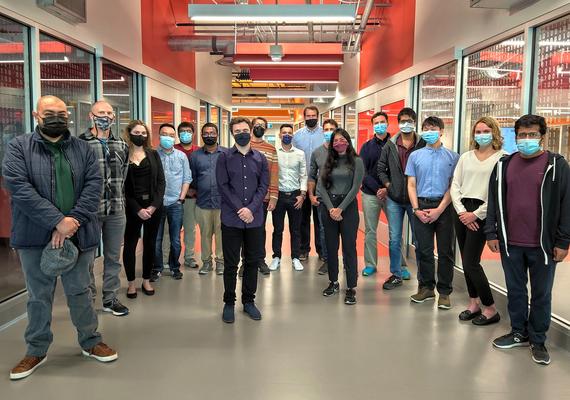 End of Summer Workshop
This summer was a busy time for the members of the Geothermal Energy Lab with the launch of the project with Eavor Technologies.  Students and researchers gatherd on August 25th, 2021 for a series of end-of-summer presentations and for the onboarding of new student members.
Virtual Launch Workshop
On Tuesday, May 11th, the Geothermal Energy Laboratory hosted a virtual Launch Workshop where we presented our vision and capabilities.  If you want to learn more about what was discussed, please reach out to a member of the research team and we would be happy to have a discussion.