Lab News
Read about the achievements of DPL students and members! 
Members of the DPL presented their work at the Alberta Conference on Linguistics (ACOL) 2022, hosted at the University of Calgary!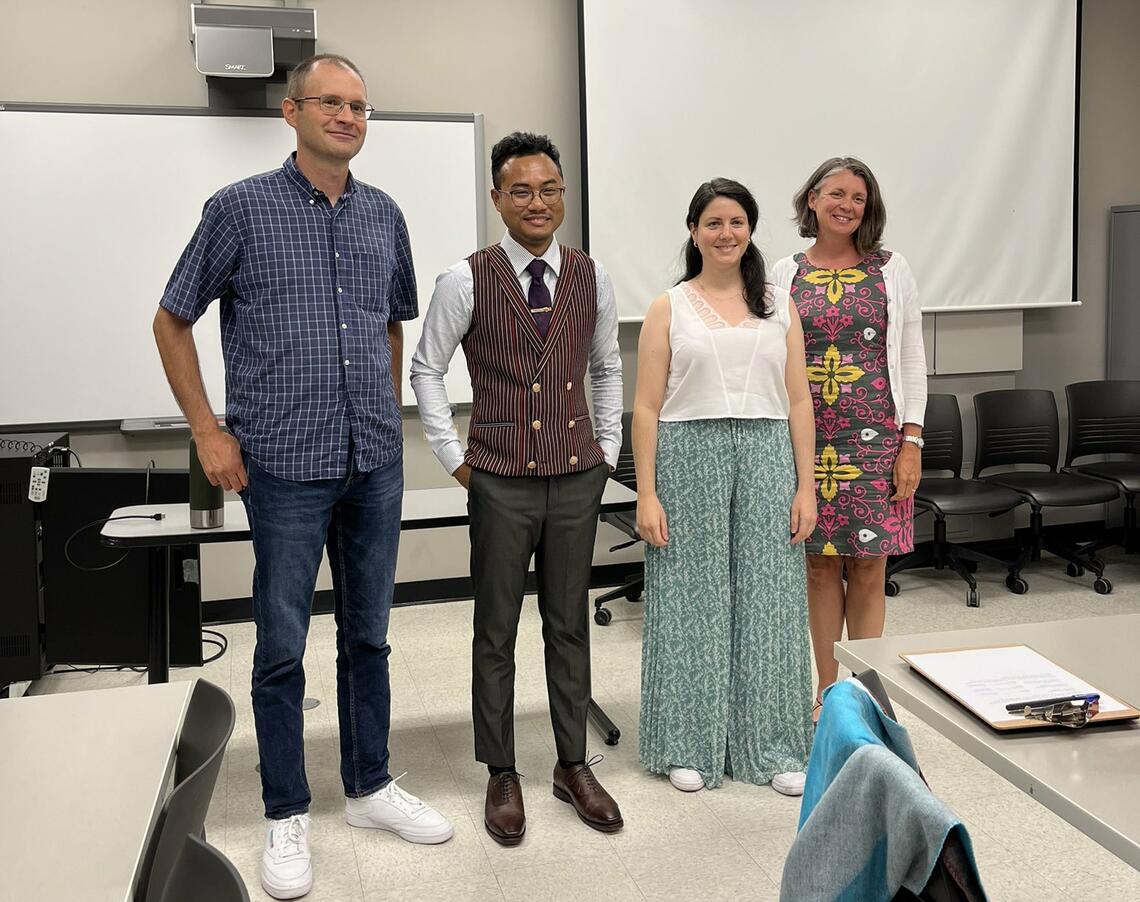 Congratulations to Cheman Baira A Sangma on the successful defence of his MA thesis, Word Prosody in Garo! Congratulations also to his supervisor, Dr. Angeliki Athanasopoulou, and many thanks to the examination committee!