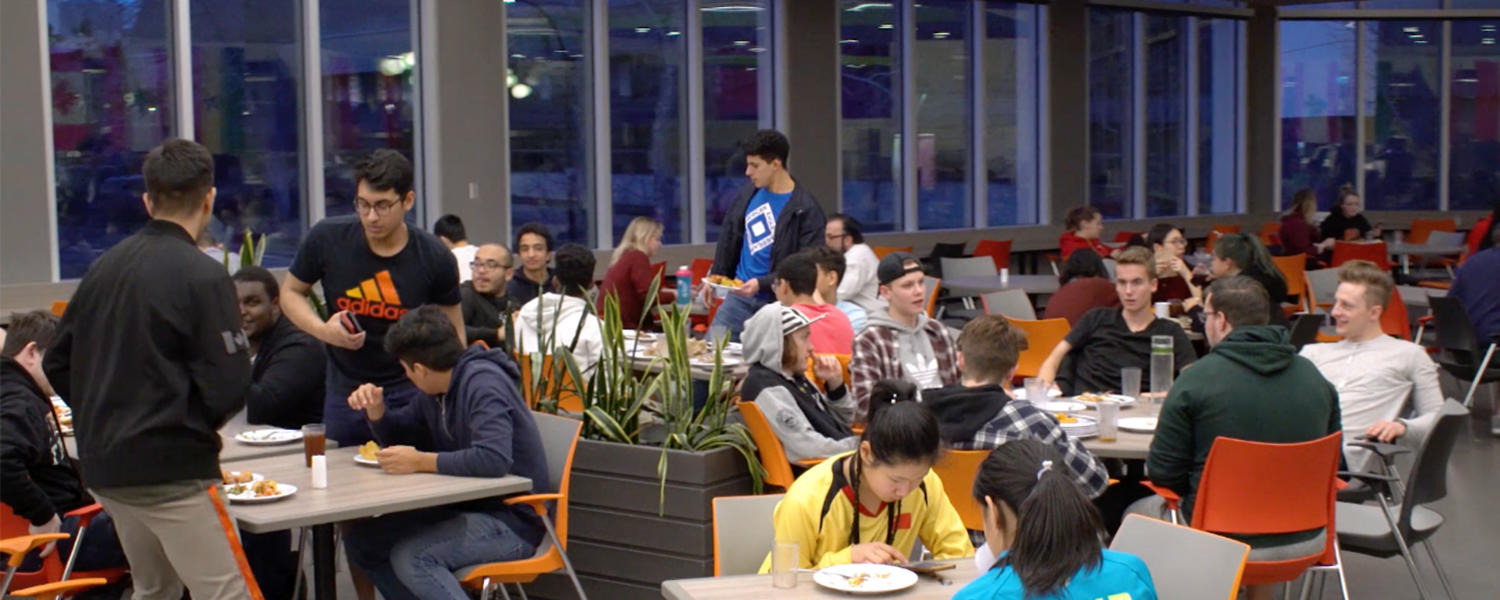 If you're looking for food on campus, University of Calgary Food Services is here to help curb your hunger. From fast fare to creative catering available anywhere on campus inside or out, we provide quality food options to students, faculty, staff and visitors that suit every taste and budget.
Visit one of our many dining locations on campus today.
Please note that the list of food vendors on this site is for informational purposes only and may not be up to date.
Food Services is not responsible for the menus, food quality, or operations of these vendors, as they operate independently.
Canadian Natural Resources Limited Engineering Complex
Pizza Forno
Dining Centre
The Landing | Food Lockers | Vicky Vending
Education Block
Good Earth Coffeehouse - coming Fall 2024
Information and Communications Technology Building
Good Earth Coffeehouse | Konz Pizza
MacEwan Student Centre
A&W | Bake Chef Co. | Canadian Pizza Unlimited | Carl's Jr. | Coffee Company | Dairy Queen/Orange Julius | The Den & Black Lounge | Freshco Poke | Fresh Delights | Jugo Juice | Kobe Beef | Korean BBQ | Last Defence Lounge | Mr. Pretzels | Noodle and Grill | OPA! of Greece | Oriental Wok | Starbucks | Stör | Subway | Tim Hortons | Tim Hortons Express | True Eats | Umi Sushi
Mathison Hall
The Market (Phil and Sebastian) | The Exchange (D.O.P.) | The Hot Seat | Quick Eats
Murray Fraser Hall
Brew & Blendz
Taylor Family Digital Library
Good Earth Coffeehouse
Yamnuska Hall
Domino's | Starbucks | Subway
Health Research Innovation Centre
PurEATERY | Extreme Pita | Good Earth Coffeehouse - coming Fall 2024