The Moorhead Lab
Studying cell signalling events controlled by protein phosphorylation in the model plant Arabidopsis thaliana.
Principal Investigator: Dr. Greg Moorhead
I concluded my Bachelor of Science at Queen's University in Kingston, Ontario before completing a PhD with Dr. Bill Plaxton (Queen's) in Plant Biochemistry. After graduation, I began my post-doctoral studies under the guidance of Sir Philip Cohen at the University of Dundee (Dundee, Scotland) where I studied mammalian protein phosphatases. I then began working with Dr. Carol MacKintosh (University of Dundee) on plant nitrate reductases and 14-3-3 proteins. 
I joined the department of Biological Sciences biochemistry group at the University of Calgary in 1998. My current research looks into signalling pathways regulated by protein kinases and protein phosphatases in the model plant Arabidopsis thaliana.
BCEM 411 - Biochemistry Lab Techniques I
BCEM 547 - Signalling and Signal Transduction
Lab location

Biological Sciences 144 (BI 144)

Email

moorhead@ucalgary.ca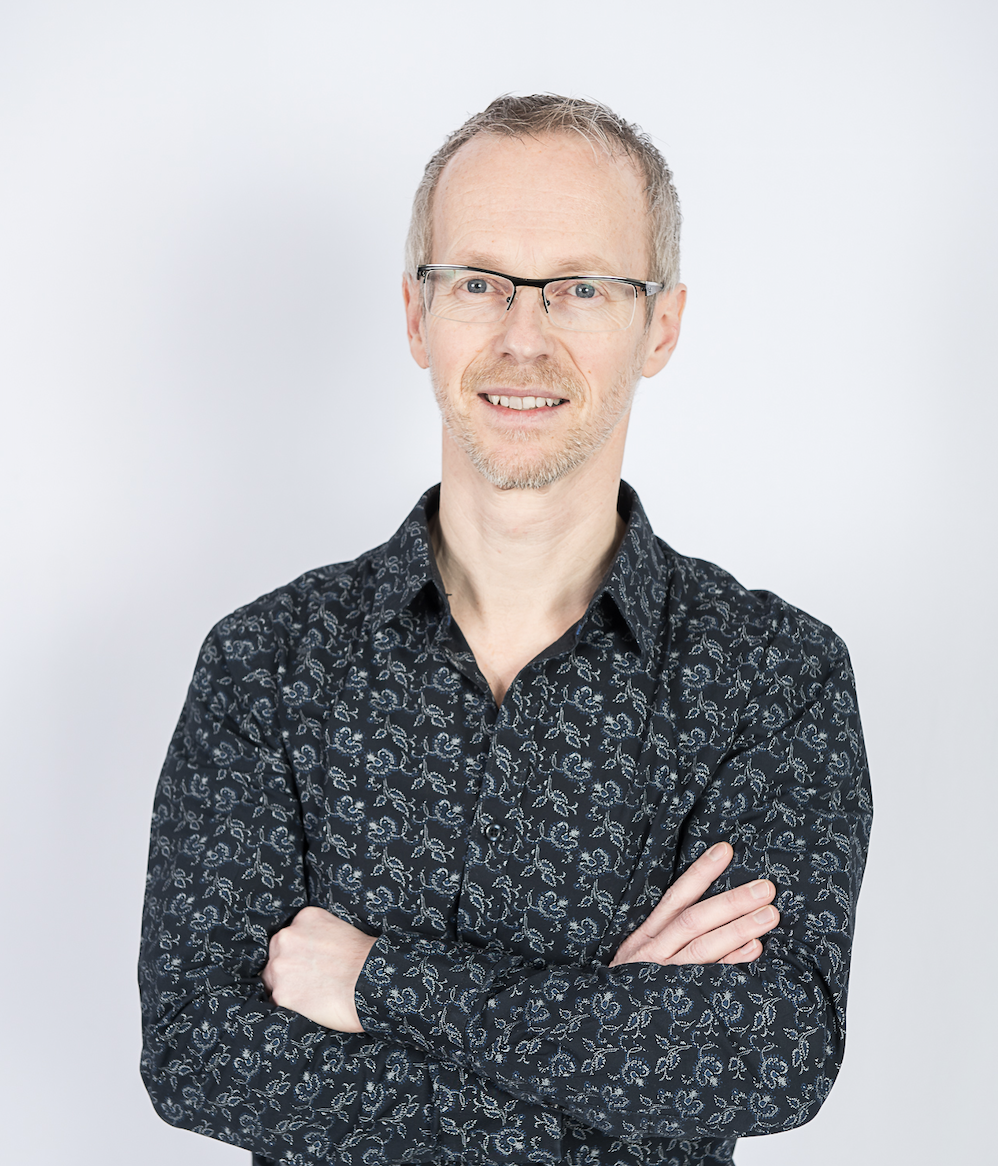 Professor, Biological Sciences - Biochemistry
GL2 EXPRESSION MODULATOR, a plant specific protein phosphatase one interactor that binds phosphoinositides
Templeton GW, Johnson JJ, Sieben NA, Moorhead GB. 
Biochem Biophys Res Commun. 2020 Jul 30;528(3):607-611. doi: 10.1016/j.bbrc.2020.05.137. Epub 2020 Jun 6. PMID: 32513542.
LIKE SEX4 1 Acts as a β-Amylase-Binding Scaffold on Starch Granules during Starch Degradation
Schreier TB, Umhang M, Lee SK, Lue WL, Shen Z, Silver D, Graf A, Müller A, Eicke S, Stadler-Waibel M, Seung D, Bischof S, Briggs SP, Kötting O, Moorhead GBG, Chen J, Zeeman SC. 
Plant Cell. 2019 Sep;31(9):2169-2186. doi: 10.1105/tpc.19.00089. Epub 2019 Jul 2. PMID: 31266901; PMCID: PMC6751131.
A Framework to Investigate Peroxisomal Protein Phosphorylation in Arabidopsis
Kataya ARA, Muench DG, Moorhead GB.
Trends Plant Sci. 2019 Apr;24(4):366-381. doi: 10.1016/j.tplants.2018.12.002. Epub 2019 Jan 22. PMID: 30683463.
A Quantitative Chemical Proteomic Strategy for Profiling Phosphoprotein Phosphatases from Yeast to Humans
Lyons SP, Jenkins NP, Nasa I, Choy MS, Adamo ME, Page R, Peti W, Moorhead GB, Kettenbach AN. 
Mol Cell Proteomics. 2018 Dec;17(12):2448-2461. doi: 10.1074/mcp.RA118.000822. Epub 2018 Sep 18. PMID: 30228194; PMCID: PMC6283287.
Protein Kinases and Phosphatases of the Plastid and Their Potential Role in Starch Metabolism
White-Gloria C, Johnson JJ, Marritt K, Kataya A, Vahab A, Moorhead GB.
Front Plant Sci. 2018 Jul 17;9:1032. doi: 10.3389/fpls.2018.01032. PMID: 30065742; PMCID: PMC6056723.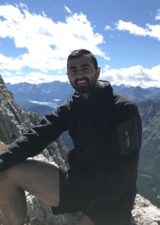 Jayde Johnson - PhD Candidate
I completed my undergraduate degree here at the University of Calgary earning a BSc (Honours) in Biochemistry. My research career began with an undergraduate 530 project supervised by Dr. Moorhead where I focused on purifying the protein phosphatase Shewanella-like protein phosphatase 1 (SLP1). My graduate project now focuses on how SLP1 is regulated in the chloroplast of Arabidopsis thaliana. When I am not in the lab you can probably find me playing baseball or volleyball. I also enjoy outdoor activities like hiking, camping, and snowshoeing.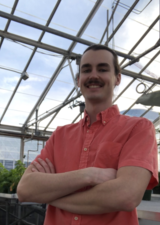 Jordan Mattice - MSc Student
In 2020, I completed my undergraduate degree in Biochemistry at the University of Calgary during which I did an independent research project under the guidance of Dr. Greg Moorhead. The experience I garnered at that time ultimately lead to me to staying in the Moorhead lab to begin my Master's in the Fall of 2020. My research is focused on the plant protein phosphatase Shewanella-like phosphatase 2 (SLP2) in Arabidopsis thaliana and its role in cellular signalling.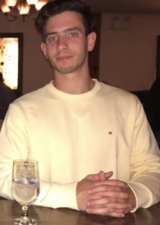 Chris White-Gloria - PhD Candidate
In 2018, I graduated from the University of Calgary with a Bachelor of Science (Biochemistry). However, I had been working as an undergraduate summer researcher in Dr. Moorhead's lab for the two years prior. It was initially the Shewanella-like protein phosphatase-1 and -2 (SLP1/SLP2) projects that piqued my interest during my senior thesis and summer internships. I am now continuing my work on SLP1 by doing a Masters with Dr. Moorhead's group. My project is focused on cell signalling events controlled by SLP1 in the chloroplast.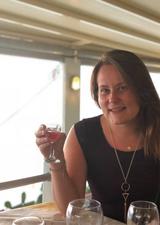 Sierra Mitchell - MSc Student
I graduated from the University of Calgary with an Honors Biochemistry degree in 2020 and I'm currently doing my Masters in Dr. Moorhead's group. My research involves studying the interaction between the protein phosphatases, RLPH2 and PP1, with the D group MPKs from Arabidopsis thaliana. Other than a love for protein work, I have a passion for travelling and was very fortunate to be able to go to Greece in 2018. I am hoping to travel to other places soon!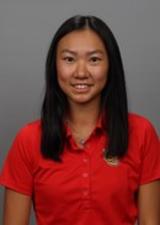 Lana Wong
I started working in Dr. Moorhead's lab in the summer of 2020 as an undergraduate researcher. I am now a fourth year Biochemistry student working on my undergraduate 530 project. The focus of my thesis is on purifying recombinant Shewanella-like protein phosphatase 1 (SLP1) constructs for structural analysis by X-ray crystallography. I also enjoy golf and am a member of the Dinos golf team.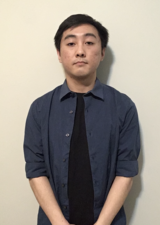 Jordan La
I started my research in Dr. Moorhead's lab as a summer student in 2020. I am now currently a 4th year undergraduate student in Biochemistry working on a honours research project during Fall/Winter 2020-2021. The main objectives for my project are to express and purify SLP1 substrate SecE1 and CP12 and to produce antibodies for them. I am also hoping to study the effect of phosphorylation on the GAPDH/CP12/PRK using recombinant purified protein.
Abigail Kiddle - Undergraduate
Jordan La - Undergraduate
Sibapriya Chaudhuri - Doctoral
Parker La - Undergraduate
Kayla Marritt - Undergraduate