Congratulations to our 2021 medal winners
Meet our exceptional 2021 medal winners for each of faculty.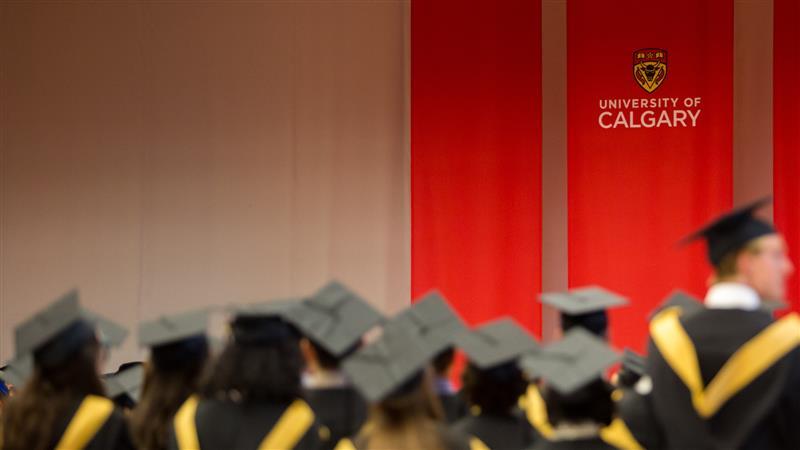 Select a faculty to see the 2021 medal winners.
Gillian Coulton
Faculty of Arts Gold Medal
Gillian Coulton is graduating with a Bachelor of Fine Arts (honours). Coulton's thesis dealt with isolation and anxiety, themes she conveyed using surreal and landscape imagery that referenced the rural Alberta setting she grew up in.

Read more about Gillian »
FACULTY OF ARTS SILVER MEDALLION IN ANTHROPOLOGY AND ARCHAEOLOGY
Erica Fowler
FACULTY OF ARTS SILVER MEDALLION IN ART   
Gemma Swift
SILVER MEDALLION IN BACHELOR OF ARTS MULTIDISCIPLINARY STUDIES
Kayla Kjersteen
SILVER MEDALLION IN CLASSICS AND RELIGION  
Hailey Schraeder
SILVER MEDALLION IN COLLABORATIVE PROGRAMS AT RED DEER COLLEGE  
Sarah Orcutt
SILVER MEDALLION IN COMMUNICATION, MEDIA AND FILM  
Zachary Green
SILVER MEDALLION IN ECONOMICS  
Jiexin Liu
SILVER MEDALLION IN ENGLISH  
Sara McMurray
SILVER MEDALLION IN GEOGRAPHY  
Rory Armstrong
SILVER MEDALLION IN HISTORY  
Jessica Gobran
SILVER MEDALLION IN PHILOSOPHY   
Amanda Cha
SILVER MEDALLION IN POLITICAL SCIENCE   
Karolina Krisandova
SILVER MEDALLION IN PSYCHOLOGY   
Noaah Reaume
SILVER MEDALLION IN THE SCHOOL OF CREATIVE AND PERFORMING ARTS   
Jae Eun Kim
MEDALLION IN THE SCHOOL OF LANGUAGES, LINGUISTICS, LITERATURES AND CULTURES   
Breanne Allcock
SILVER MEDALLION IN SOCIOLOGY
Kaitlyn Berger
CUMMING SCHOOL OF MEDICINE
Ty Werbicki
Cumming School of Medicine Gold Medal
Ty Werbicki is interested in deploying complex statistical learning methods on cutting-edge compute accelerators to solve problems faced by the modern data-driven business.
SILVER MEDALLION IN BIOINFORMATICS  
Erin Brintnell
SILVER MEDALLION IN BIOMEDICAL SCIENCES
Ty Werbicki
SILVER MEDALLION IN COMMUNITY REHABILITATION STUDIES  
Cera Cruise
SILVER MEDALLION IN HEALTH & SOCIETY  
Baldeep Rai
HASKAYNE SCHOOL OF BUSINESS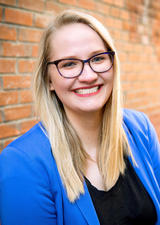 Rachel Harper
Haskayne School of Business Gold Medal
Rachel Harper has a passion for complex problem solving, which led to her interests in law and accounting. Over her university career, she worked as a teaching assistant for five Haskayne School of Business courses.
F.E.I. SILVER MEDALLION
Danielle Currie
SILVER MEDALLION IN BUSINESS
Hayden King
SILVER MEDALLION IN ACCOUNTING
Rachel Harper
SILVER MEDALLION IN BUSINESS TECHNOLOGY MANAGEMENT  
Tucker McBain
SILVER MEDALLION IN ENERGY MANAGEMENT
Joshua Snape
SILVER MEDALLION IN ENTREPRENEURSHIP AND INNOVATION
Kailen Pocsai
SILVER MEDALLION IN INTERNATIONAL BUSINESS STRATEGY
Carmen Patino Urdaneta
SILVER MEDALLION IN MARKETING  
Sarah-Brie Loughlin-Murray
SILVER MEDALLION IN OPERATIONS MANAGEMENT
Marion Brown
SILVER MEDALLION IN ORGANIZATIONAL BEHAVIOUR AND HUMAN RESOURCES  
Rachel Hughes
SILVER MEDALLION IN RISK MANAGEMENT AND INSURANCE  
Natalie Wagner
SILVER MEDALLION IN SUPPLY CHAIN MANAGEMENT  
Ainsley Kroeker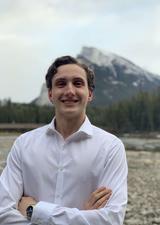 Jeffrey Ilg
Faculty of Kinesiology Gold Medal
Jeff Ilg is graduating with a Bachelor of Science (first class honours) in exercise and health physiology. This degree was tailored to combine Jeff's interests in science, medicine, and engineering with his passion for physical activity, health and leadership.
Tamara Booy
Governor General's Silver Medallion
Tamara Booy has completed a Bachelor of Science in kinesiology (with distinction). The extensive knowledge and skills gained during her undergraduate degree has sparked her passion for injury rehabilitation, health promotion, and physical activity.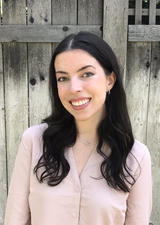 Anastacia Cherniak-Kennedy
William A. McGillivray Gold Medal in Law
Ana Cherniak-Kennedy's background in business and foreign language studies led her to pursue a Juris Doctor after graduating from the Haskayne School of Business.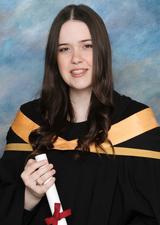 Kate Brown
Faculty of Nursing Gold Medal
Kate Brown has always pursued excellence in her personal and professional goals. She values nursing for the wide versatility in career opportunities and the privileged position to provide compassionate care for those who are most vulnerable.
SCHOOL OF ARCHITECTURE, PLANNING AND LANDSCAPE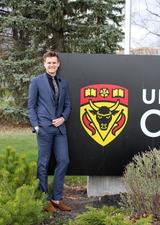 Joshua TeBokkel
School of Architecture, Planning and Landscape Gold Medal and Danny Makale Silver Medallion
Josh TeBokkel's interests have driven him toward architecture as the field to try and unite aesthetic theory, technological and environmental practice, and human experience.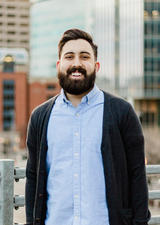 Christian Bagshaw
Lieutenant Governor's Gold Medal

Christian Bagshaw is graduating with Bachelor of Science (honours) degree in pure mathematics. He has dedicated his summers to research in the field of number theory, leading him to develop techniques to construct imaginary quadratic number fields with high p-rank.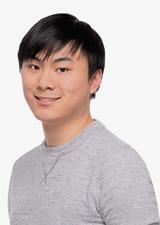 Alexander Pun
Faculty of Science Gold Medal
Alexander Pun is graduating with a Bachelor of Science (honours) degree, majoring in cellular, molecular, and microbial biology. His research focus has been to help characterize the type six secretion system; a molecular weapon used in bacterial competition.
THE RECIPIENTS OF THE ASSOCIATION OF PROFESSIONAL ENGINEERS AND GEOSCIENTISTS OF ALBERTA, PAST PRESIDENTS' GOLD MEDALS ARE AWARDED TO THE FOLLOWING:

FOR GEOLOGY  
Molly Csak
FOR GEOPHYSICS  
Jiyeon Woo
DEPARTMENT OF BIOLOGICAL SCIENCES SILVER MEDALLION  
Alexander Pun
DEPARTMENT OF CHEMISTRY SILVER MEDALLION  
Ethan Pezoulas
DEPARTMENT OF COMPUTER SCIENCE SILVER MEDALLION
Kyle Storrier
DEPARTMENT OF MATHEMATICS AND STATISTICS SILVER MEDALLION
Christian Bagshaw
DEPARTMENT OF PHYSICS AND ASTRONOMY, VENKATESAN SILVER MEDALLION   
Elijah Adams
DEPARTMENT FACULTY OF SCIENCE SILVER MEDALLION IN NEUROSCIENCE   
Abigail Trebilcock
Ashley Labossiere
Gayle Gilchrist James and Richard F. Ramsay Gold Medal in Social Work
Ashley Labossiere's passion is to abolish gender-based violence, and advocate for women and children who have faced trauma. The most significant sources informing her practice have been feminism, trauma-informed care, strength-based approaches and mindfulness.
FACULTY OF VETERINARY MEDICINE
Kelsie Paris
Faculty of Veterinary Medicine Gold Medal
Kelsie Paris will be beginning her career in rural veterinary practice in Invermere, B.C. She is excited to continue to learn and experience all that veterinary medicine has to offer and looks forward to what the future holds for her as a veterinarian.
WERKLUND SCHOOL OF EDUCATION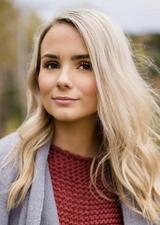 Kyra Lake
Clarence Sansom Gold Medal in Education
Kyra Lake has always had a passion for teaching and education. Both of Kyra's parents are extraordinary educators who inspired her to follow in their footsteps.