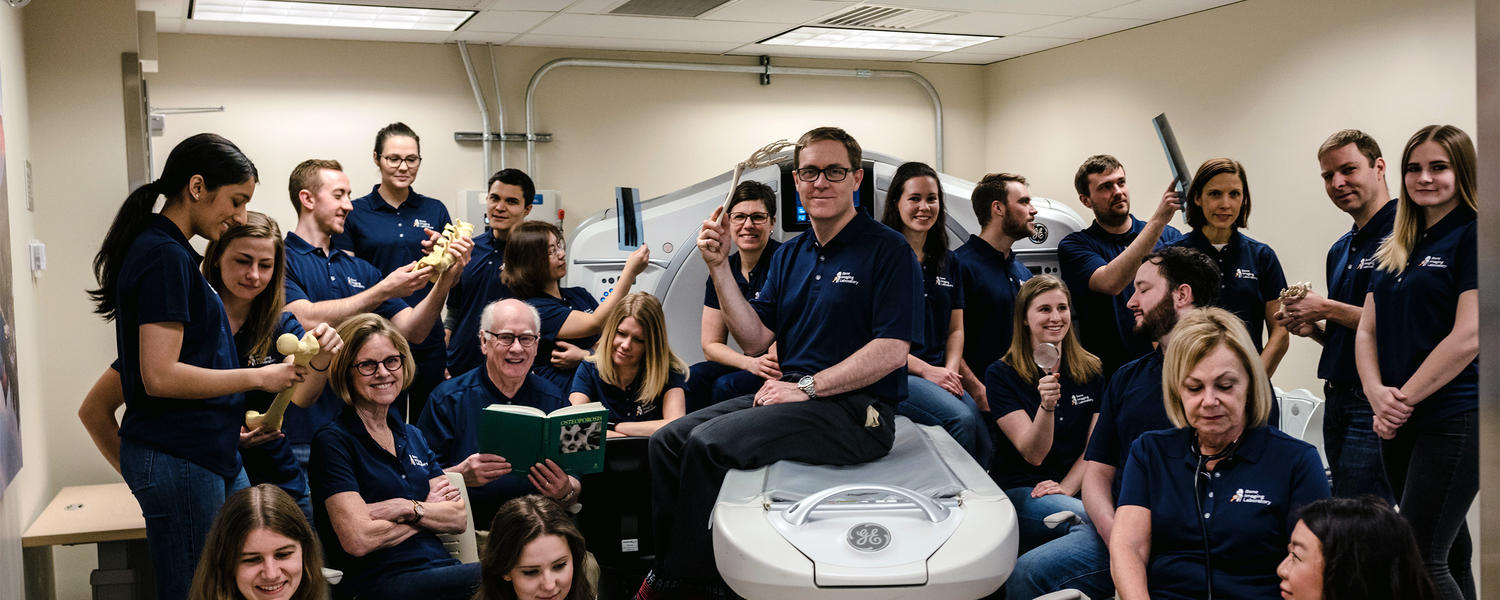 Who are we?
The Bone Imaging Laboratory is a research team of approximately 20 staff and trainees led by Dr. Steven Boyd. We are based at the University of Calgary in the Cumming School of Medicine, located in the McCaig Institute for Bone and Joint Health. Dr. Boyd is a Professor in the Department of Radiology, and a member of the Image Science Division.
Our work is in the area of musculoskeletal health, typically focussed on osteoporosis or osteoarthritis: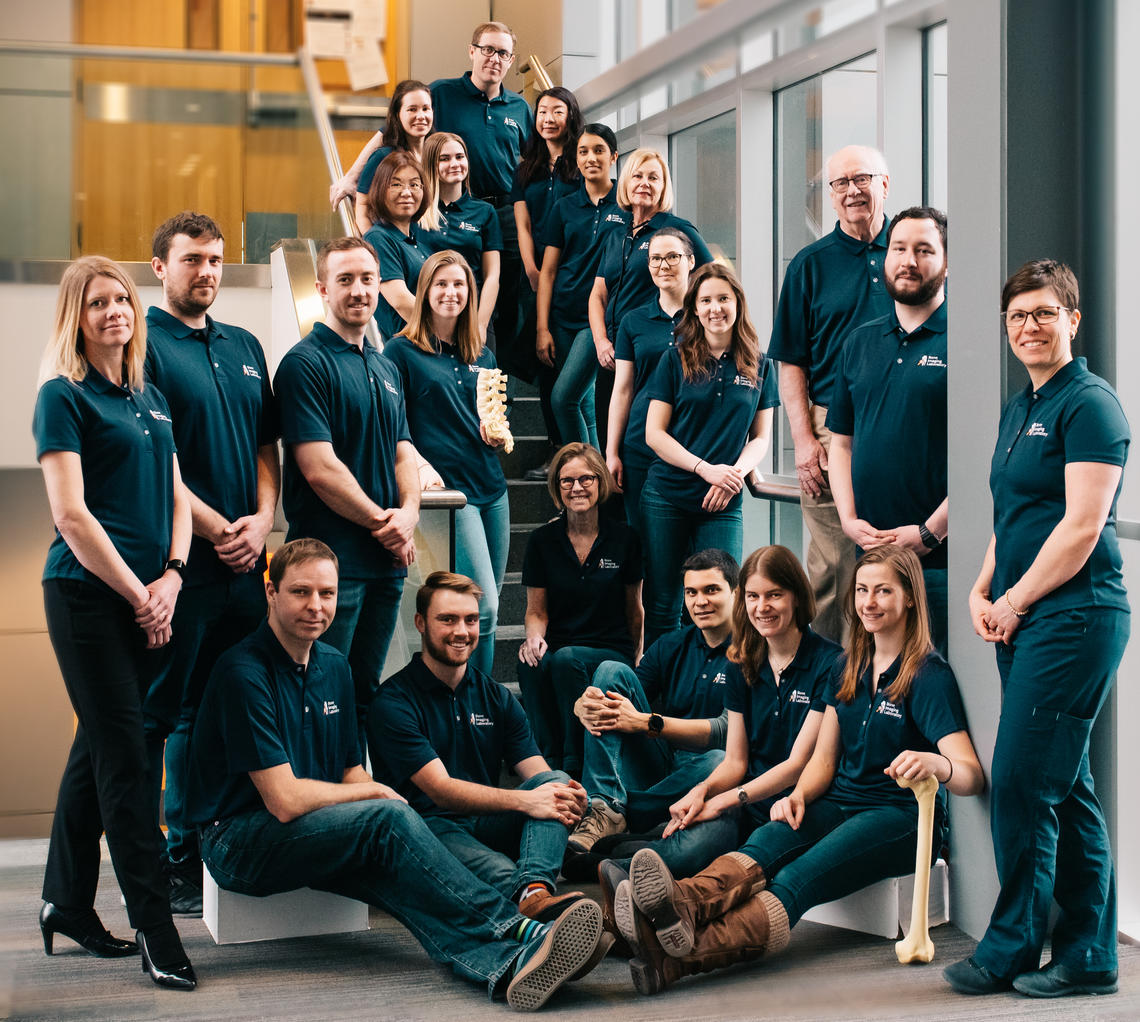 We have a vibrant training environment in the Bone Imaging Lab that includes trainees at the undergraduate, graduate (MSc, PhD) and post-doctoral fellow levels.
Undergraduate students who are interested in working in the lab should provide a cover letter, CV and transcripts (unofficial are fine). Usually we assign summer student positions by the new year, so apply by January. Co-op students sometimes work in the lab too depending on current projects.
Graduate students typically register in the Biomedical Engineering Graduate Program, but Dr. Boyd sometimes supervises students in the Faculty of Kinesiology and Schulich School of Engineering's Mechanical Engineering programs as well. If you're thinking of graduate studies be sure to contact the lab with a cover letter, CV and transcripts (unofficial are fine) prior to submitting a formal application.
Post-doctoral fellow inqueries are welcome too, and again a cover letter and CV is required.