Technical Electives for ESE Students in Switzerland
Learn in world-class electrical engineering labs.
This program provides a unique opportunity for ESE students to gain practical experience in technical skills while being immersed in Swiss culture in Fribourg, Switzerland. Laboratory facilities for the offered technical electives do not exist at the University of Calgary.
The IP Networking course gives a broad view of the protocols and technologies used to design and deploy modern IP Networks. Architectures, switching, routing, performance and security issues are addressed. The course is strongly laboratory based (1/3 lecture, 2/3 laboratory). 
In the Safety and Reliability Engineering course, you will learn about development requirements (e.g. regulations; environmental standards; design process, specifications and documentation; and certification) and safety and reliability analysis methods for both hardware and software systems.
Get hands on practice and access unique laboratories while immersing yourself in the Swiss way of life and going on technical and cultural field trips in this Group Study Program. Possible excursion locations include Lucerne, Broc, Cern Nuclear Research Centre, Veytaux and Bulle.
Application deadline
First come, first considered
Additional requirements
Students must be from Electrical or Software Engineering to apply. See the Eligibility section below for more details.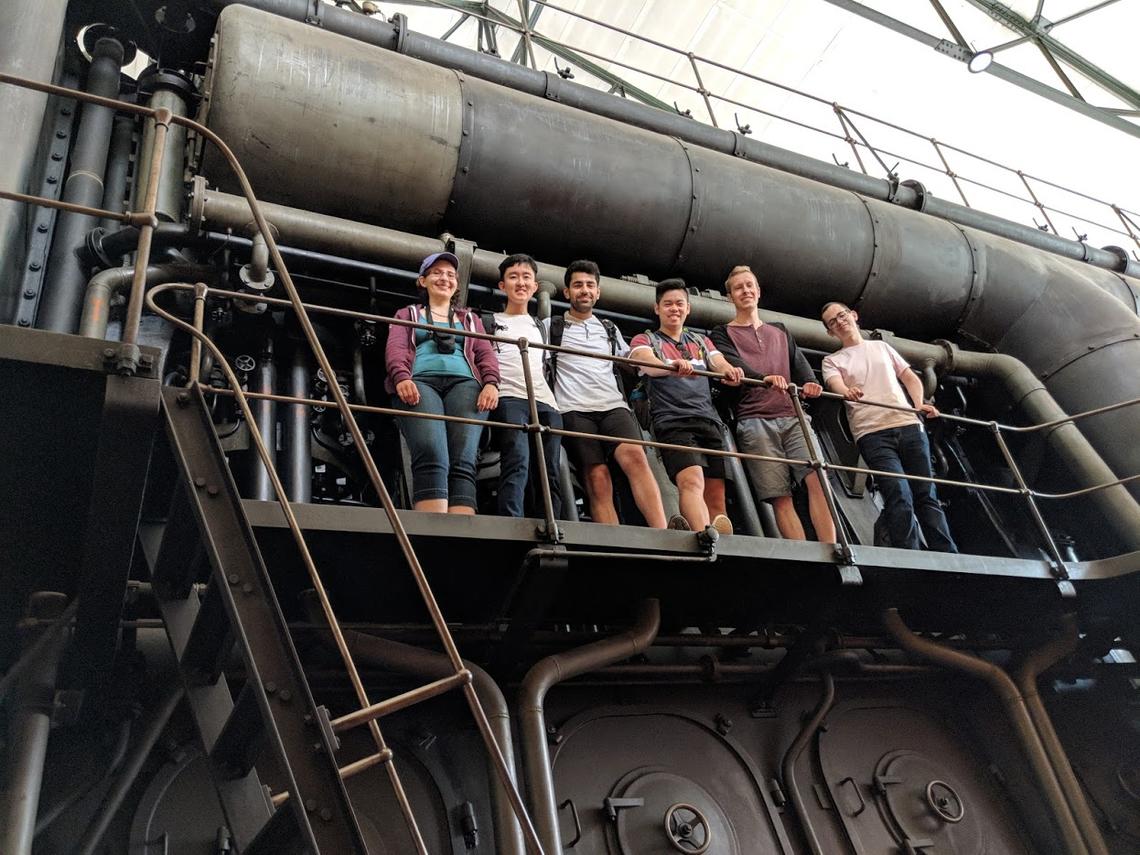 For program information, please contact  Svetlana Yanushkevich at syanshk@ucalgary.ca
For application and registration support, please contact the Group Study Team at group.study@ucalgary.ca
Other useful links:
Academically, the High Voltage Engineering course offered a lab experience unlike anything in Calgary; it was very fun and exciting.
Delanie
Past Participant, Electrical Engineering
International travel presents challenges that may not be found when attending classes on campus. There may be a lack of resources, emergency services, hospitals, accessibility issues and/or demands on the physical and the mental self, all of which can challenge individuals when away from their usual support systems and structures. Adequate preparation is essential.
For this reason, it is imperative that you evaluate all aspects of your own physical, psychological, emotional and spiritual condition against the rigors of the particular study abroad program you are selecting. If you are unsure of whether or not this program is a good fit for you and/or if you have any circumstances that could impede your enjoyment of the program, please contact us. Our Study Abroad Team will be happy to assist in finding the best options for you and arrange any supports or accommodations necessary to ensure your success.
Please note if you have or are seeking a certificate from Student Accessibility Services, you should provide this early to your Study Abroad Advisor to ensure that the option that you are seeking can support your needs.