Corporate Law Summer Institute
Gain exposure to the world's best legal and economic institutions
Successful Canadian companies are nearly always oriented towards large international markets. They depend on their lawyers to assist them in operating around the world, including entering into transactions with partners in other markets. Most successful Canadian firms eventually raise capital in the United Kingdom or the United States.

This programme has been created for students who are interested in international business transactions. Your professors and international legal experts will expose you to the key legal institutions in London, one of the world's business capitals, as well as the relevant legal issues arising from these sorts of transactions.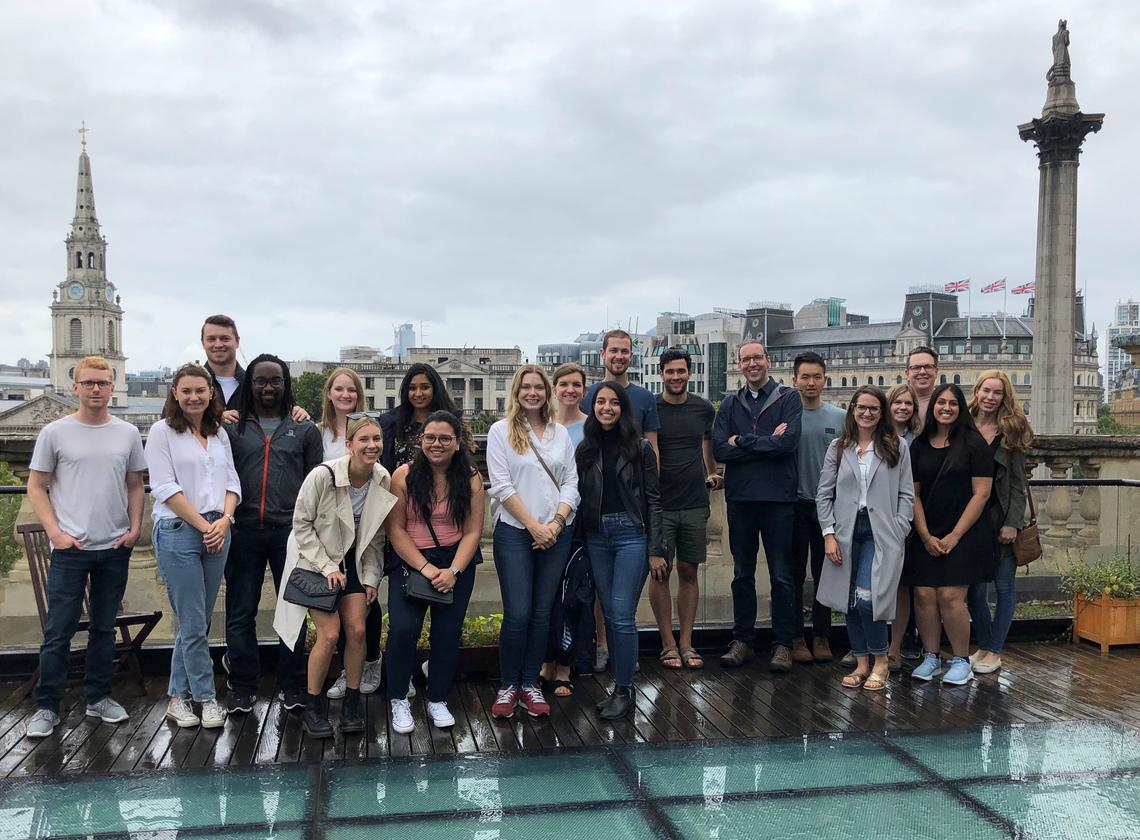 Application status
Closed 
Application deadline
The deadline has passed
Additional requirements
This program is open to JD Law students.
Contact program professors if you have questions.
Info Sessions
October 5, 2021 from 1pm - 2pm on zoom
... As law students, many of us work at international law firms. A number of us met up with lawyers from our firm's London office and they were impressed that UCalgary was sending students abroad.
International travel presents challenges that may not be found when attending classes on campus. There may be a lack of resources, emergency services, hospitals, accessibility issues and/or demands on the physical and the mental self, all of which can challenge individuals when away from their usual support systems and structures. Adequate preparation is essential.
For this reason, it is imperative that you evaluate all aspects of your own physical, psychological, emotional and spiritual condition against the rigors of the particular study abroad program you are selecting. If you are unsure of whether or not this program is a good fit for you and/or if you have any circumstances that could impede your enjoyment of the program, please contact us. Our Study Abroad Team will be happy to assist in finding the best options for you and arrange any supports or accommodations necessary to ensure your success.
Please note if you have or are seeking a certificate from Student Accessibility Services, you should provide this early to your Study Abroad Advisor to ensure that the option that you are seeking can support your needs.