This section will guide you from your first visit to our website as a prospective future exchange student, to being nominated by your home university and filling out the UCalgary Exchange Application.
Review Academic Restrictions
Your academic studies will be the foundation for your exchange! However, we cannot guarantee access to all courses, even if they are required by your home university. Flexibility is key. Please review the restrictions and make sure that UCalgary is a suitable exchange destination for you. 
Nomination by your Home University
After your home university approves you for exchange, your exchange coordinator nominates you to UCalgary with our Exchange Nomination Form.
Note: If you wish to take graduate courses, this must be in your nomination. Keep in mind that being a graduate student at your home university does not guarantee you will be considered a graduate student here.
UCalgary Exchange Application
Once UCalgary receives your nomination, you will be emailed an "Invitation to Apply" with a link to your personal exchange application. Because this email is sent through the application system directly, we will also send you a follow-up email - that way you know to check both your inbox and junk folder for the application invitation!
Exchange Application Courselist
The courselist in your application is used only to evaluate academic suitability (i.e. whether or not UCalgary offers enough of the right type of courses to meet your needs). You are not automatically registered or guaranteed a seat in these courses. All exchange students must register themselves in courses after being accepted.
Upload your University Transcript
After submitting your application online, you will receive an email that contains your University of Calgary Identification Number (UCID) and asks you to upload a scanned copy of your home university transcript to your MyUofC Student Centre. Your application will not be reviewed until this step is complete.
Submit English Proficiency Document
If English is not your first language, depending on arrangements with your home university, you may be required to submit proof of English language proficiency. Please consult with your exchange coordinator for details. Proof of English language proficiency can be submitted by email to iexch@ucalgary.ca.
Apply for On-Campus Housing
If you wish to live on campus, we encourage you to apply for on-campus housing as soon as possible to have the best chance of getting your preferred building. You may apply for housing as soon as your exchange application is submitted and you receive your UCID; you do not need to have your exchange application accepted by the University of Calgary first.
Register for Courses
Once your exchange application is accepted, you will get access to the course registration system. You will need to make Course Requests to our academic departments and wait for approval before registering. Start working on this right away!
Note: Course registration opens annually. Accepted students can register in Fall & Winter courses at the same time.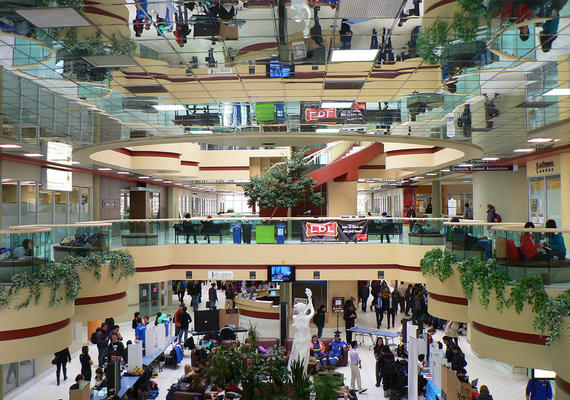 UCalgary Exchange Semesters
We accept exchange students for Fall and/or Winter semester. 
Fall 2022 semester: August 29, 2022 - December 23, 2022
Exchange students should arrive August 28 for Residence Move-in and Orientation, and stay through December 21 for final exams.
Winter 2023 semester: January 3, 2023 - April 28, 2023
Exchange students should arrive January 1 for Residence Move-in and Orientation, and stay through April 26 for final exams.
More detailed information on semester dates
can be found in the Academic Schedule.
Deadlines
Late nominations/applications will not be considered. Permission to submit a late nomination/application must be sought before the respective deadline.
March 1, 2023
Priority Deadline for Fall & Full Year exchange student nominations.
This deadline gives students the best course access. However, we know this is not possible for some of our partners. We will continue to process nominations until the regular deadline.
March 15, 2023
Priority Deadline for Fall & Full Year exchange student applications.
Submitting applications by this deadline will give students earlier access to course registration. It allows students to have their course approvals in place by the registration opening date.
March 30, 2023
Regular Deadline for Fall & Full Year exchange student nominations.
April 15, 2023
Regular Deadline for Fall & Full Year exchange student applications.
Sept. 15, 2023
Regular Deadline for Winter exchange student nominations.
Please note that we encourage our partner universities to submit their Winter nominations early. Waiting until September may mean limited courses are available to your students.
Sept. 30, 2023
Final Deadline for Winter exchange student applications.