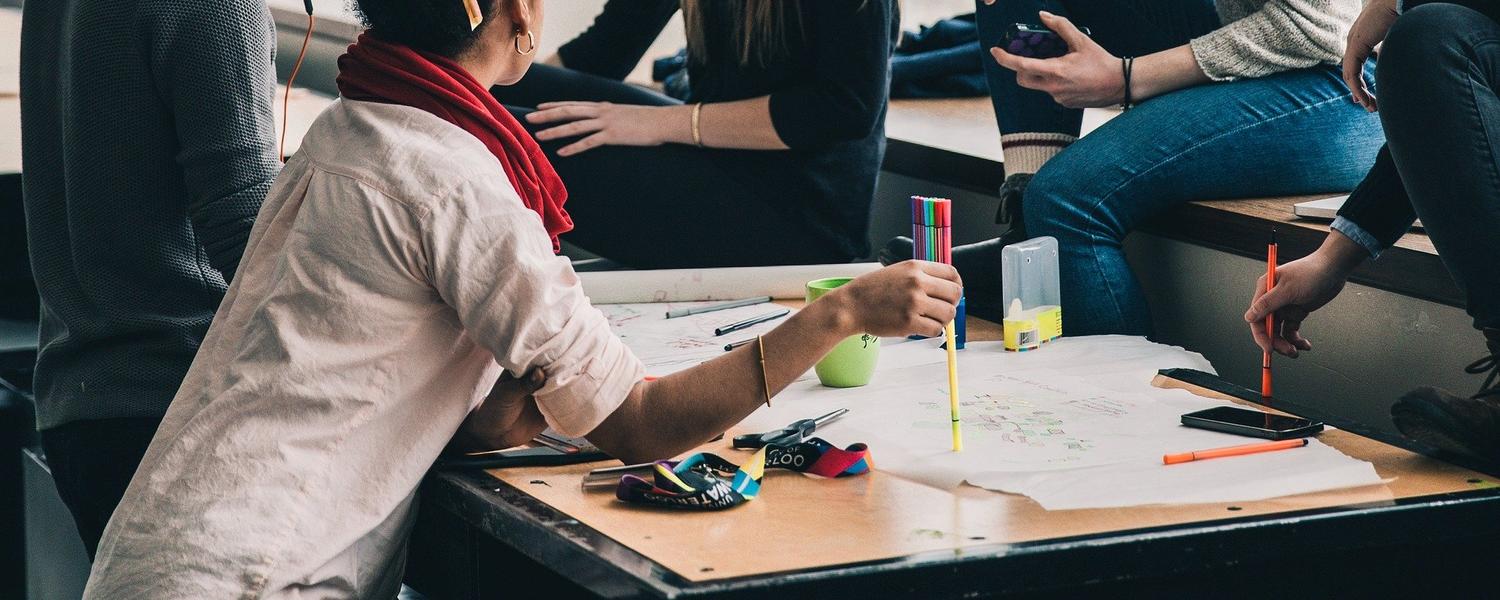 Students
Have a global impact and become a catalyst for meaningful change by getting involved in the Calgary community!
The deadline for the Fall 2022 challenge has now passed. For updates on when we open our Fall 2023 challenge, register using the link below. 
It may be hard to imagine doing something locally that has an impact across the world. Calgary has a thriving global community and there are plenty of organizations having that type of impact already. 
So where do you come in? 
Now more than ever, organizations must demonstrate the ability to pivot and respond to issues and needs as they arise. They may be facing new challenges as a result of recent international and local events. The Global Community Challenge YYC (GCC) creates opportunities for you to work in cross-cultural and cross-disciplinary teams to identify solutions for issues faced by these organizations in Calgary. In doing so, you will develop skills in teamwork, creativity, problem-solving, and communication while building your intercultural capacity and positioning yourself to become an innovation catalyst for meaningful change in approaching real-world challenges. 
While this program does not count for academic credit, it will help you develop skills that will be relevant to both current and future educational and professional opportunities. There are many benefits that the GCC will provide you with, which include (but are not limited to): 
Gain hands-on experience addressing real-life issues related to a global issue or problem of interest  
Develop new skills in research, entrepreneurship, problem-solving, and team-building while spending time working with students from different disciplines and countries, learning different approaches to the chosen problem 
Gain experience preparing and presenting compelling arguments in front of academic and community leaders 
Earn recognition among your peers and local university community  
Make connections with others who have a passion for changing the world 
Expand your professional development network through collaborations with local and global peers, mentors, and expert panelists 
Participate in a series of custom workshops designed to help you feel confident planning and executing your project 
Receive Co-Curricular Record recognition for your expected 30 hours of engagement and participation (UCalgary participants)
Boost your graduate/professional school application, as well as your CV/resume  
Challenge Timeline
This is the tentative schedule for our Fall 2022 challenge and is subject to change.
Aug. 27, 2022
Student and Mentor applications open
Sept. 6, 2022
Information session for students from international partner schools.
12pm-1pm MST
Sept. 9, 2022
Information session for UCalgary students
Details to come!
Sept. 15, 2022
Student and mentor application deadline
11:59PM
Sept. 21, 2022
Mentor acceptances announced via email
Sept. 26, 2022
Mentor training
Details to be sent out via email to accepted mentors
Sept. 27, 2022
Student acceptances announced
Please be advised due to limited capacity we will not be emailing candidates that have not been selected by this date. Thank you for your understanding.
Oct. 3
Workshop #1: Challenge Kickoff and Introduction
Zoom link available to accepted students only
11am-12pm MST
Oct. 5
Workshop #2: Innovating for Impactful Projects
Zoom link available to accepted students only
3pm-4pm MST
Oct. 11
Workshop #3:  Introduction to Building Your Intercultural Capacity
This workshop will be run at 2 separate times this week. 
Oct. 17
Workshop #4: Building a Strong Team
This workshop will be run at 2 separate times this week.
Oct. 25
Workshop #5: Building Intercultural Awareness
This workshop will be run at 2 separate times this week.
Oct. 25
Feedback Time
From October 31-November 11 students will have no workshops to attend but are expected to touch base with their community partner and their assigned UCalgary expert with a draft of their project to gather feedback before preparing their presentations for the finals.
More details will be provided to participants upon acceptance.
Nov.
Workshop #6: Professional Applications of Challenge Work
This workshop will be run at 2 separate times week.
Nov.
Workshop #7: Equity, Diversity, & Inclusion
This workshop will be provided as a recording to participants. Everyone is expected to watch the recording asynchronously.
Nov. 24, 2022
Final Presentations
Details to come