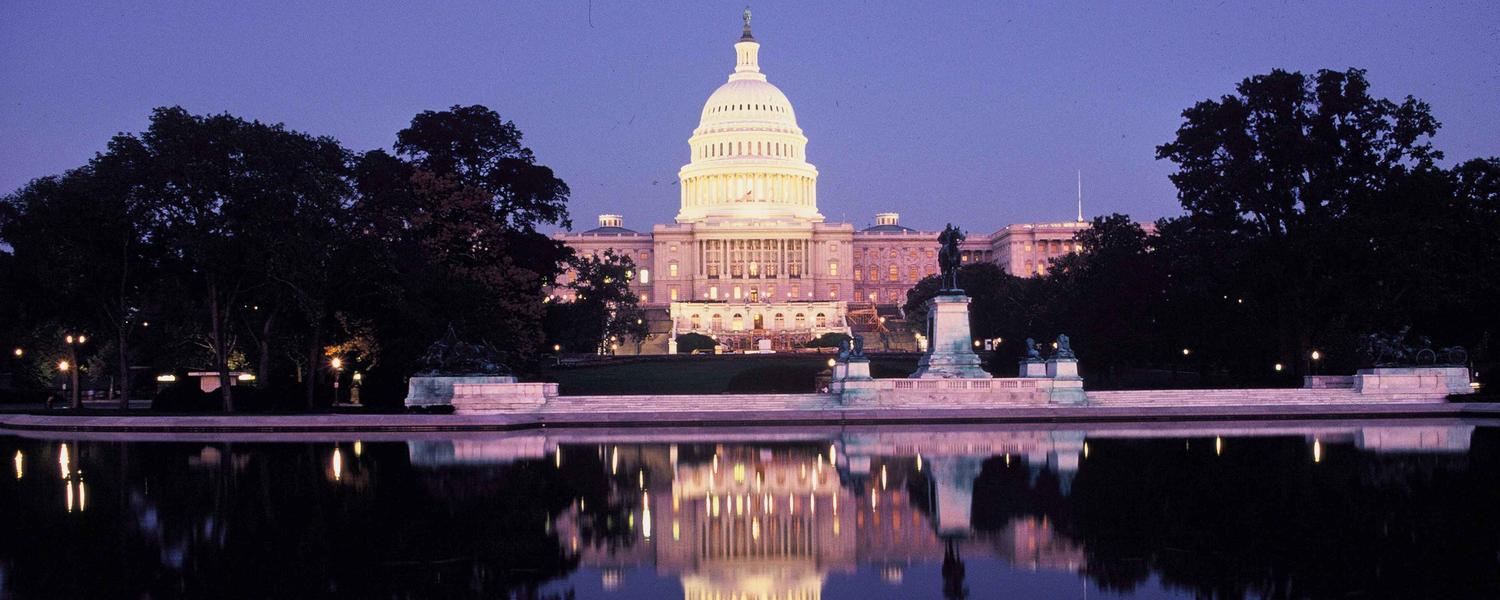 The Washington Center Internship Program
The world-renowned Washington Center for Internships and Academic Seminars in Washington, D.C. offers Alberta students an important edge for future professional employment and admission to graduate and professional schools, while earning credit towards their degree.
Since 1997, more than 400 Canadian students, including over 70 students from the University of Calgary, have gone to Washington, D.C. to transfer the academic knowledge learned in the classroom into practical skills needed to enter the workforce.

Our students have interned with public relations firms, government relations firms, non-profit organizations and organizations such as the Embassy of Canada, the Embassy of Mexico, the Woodrow Wilson International Center for Scholars, Voice of America, the Institute for Gulf Affairs, ABC News, the Environmental Protection Agency, Voice of America and the International Center for Terrorism Studies, among others.
Application information
*Please note: Application timelines posted on this page reflect the internal deadlines for University of Calgary students to submit all paperwork to the Global Learning office for review and approval. Students MUST receive approval before applying directly to the internship program on the Washington Centre website. 
Check requirements and deadlines
Each semester has a different deadline, so check the individual program pages and make sure that you are aware of any different application deadlines or eligibility requirements.
Submit the RAISA application
Complete and submit the UCI online application selecting the appropriate TWC semester you are applying for. 
Once this is done you may continue to step 2, saving the TWC application.
Save the TWC application
Complete and SAVE, but DO NOT submit the TWC online application, including the required extra documents:
Statement of Professional Interest, Issues Essay, US style resume and two references. 
Submit hard copy application
Submit in hard copy to Vivian Elzinga at MT 501:
Printed copy of your TWC Online Application
Printed copy of your Issues Essay
Official Transcript 
Résumé
Photocopy of the photo/ID page of your passport
Approval to submit application
Vivian will ensure all the application documents are correct and then accept your application in RAISA. In the acceptance email you receive from the system, there will be a code to waive the application fee on the TWC application. Use the code and submit your TWC application before the deadline.
International travel presents challenges that may not be found when attending classes on campus. There may be a lack of resources, emergency services, hospitals, accessibility issues and/or demands on the physical and the mental self, all of which can challenge individuals when away from their usual support systems and structures. Adequate preparation is essential.
For this reason, it is imperative that you evaluate all aspects of your own physical, psychological, emotional and spiritual condition against the rigors of the particular global learning program you are selecting. If you are unsure of whether or not this program is a good fit for you and/or if you have any circumstances that could impede your enjoyment of the program, please contact us. Our Global Learning Advisors will be happy to assist in finding the best options for you and arrange any supports or accommodations necessary to ensure your success.
If you have or are seeking a certificate from Student Accessibility Services, you should provide this early to your Global Learning Advisor to ensure that the option that you are seeking can support your needs.
Please note: All participants must adhere to COVID-19 and other vaccination-related requirements for the destinations visited on this program. Failure to do so may have consequences such as being denied access to accommodation/housing, program activities, or to the host country itself.