Maya Archaeology and Ecology
Meet Maya history and culture face-to-face!
The Maya Archaeology and Ecology program offers a multidisciplinary approach to the study of rainforest ecology and Maya cultural heritage. Students participate in a unique field research program which is integrated with the Yaxnohcah Archaeological Project, located in the Calakmul Biosphere, a protected area of pristine rainforest in Mexico.
During your 14 days in the field, you will conduct on-site research with teams of investigators from Canada, Mexico, and the USA. This trip offers the opportunity to work with cutting-edge technology as the researchers digitally record tangible archaeological heritage and integrate remote sensing technologies with on-the-ground investigations of the rainforest ecosystem.
Application status
Closed
Application deadline
Program full
Eligibility requirements
This program is open to students from all majors. See the Eligibility section below for more details.
Info sessions
October 13 at 12:00 pm 
Did you miss it? Watch the recorded info session video on this page! (See right side on desktop, or scroll down if on mobile.)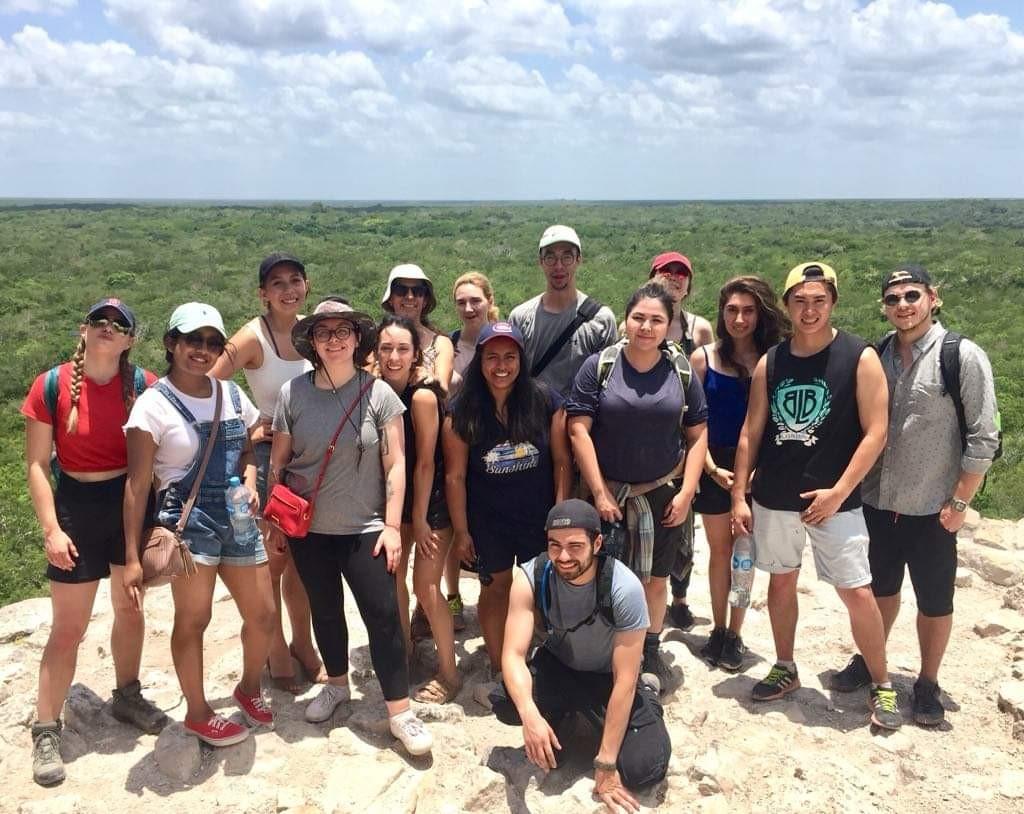 Photo credit: Chyna Clay
For program information, please contact Dr. Kathryn Reese-Taylor at kreeseta@ucalgary.ca.
For application and registration support, please contact the Group Study Team at group.study@ucalgary.ca.
Other useful links:
I think the greatest experience was simply learning outside of the classroom, and being exposed to the sites, structures, people, towns and cities made the environments that we were learning about more tangible and real.
International travel presents challenges that may not be found when attending classes on campus. There may be a lack of resources, emergency services, hospitals, accessibility issues and/or demands on the physical and the mental self, all of which can challenge individuals when away from their usual support systems and structures. Adequate preparation is essential.
For this reason, it is imperative that you evaluate all aspects of your own physical, psychological, emotional and spiritual condition against the rigors of the particular study abroad program you are selecting. If you are unsure of whether or not this program is a good fit for you and/or if you have any circumstances that could impede your enjoyment of the program, please contact us. Our Study Abroad Team will be happy to assist in finding the best options for you and arrange any supports or accommodations necessary to ensure your success.
Please note if you have or are seeking a certificate from Student Accessibility Services, you should provide this early to your Study Abroad Advisor to ensure that the option that you are seeking can support your needs.